This vintage Palmer has a normal playing shaft along with a break down jump butt.
It is in good used condition and sights and rolls nice and straight. (may not be perfect of course) It is quite straight!
Anyway it is a very unusual cue that would make a great player or addition to your collection.
Specs:
Weight: 20.0 oz.
Length: 58"
Tip diameter: 12.75
Sold.
I need a good camera!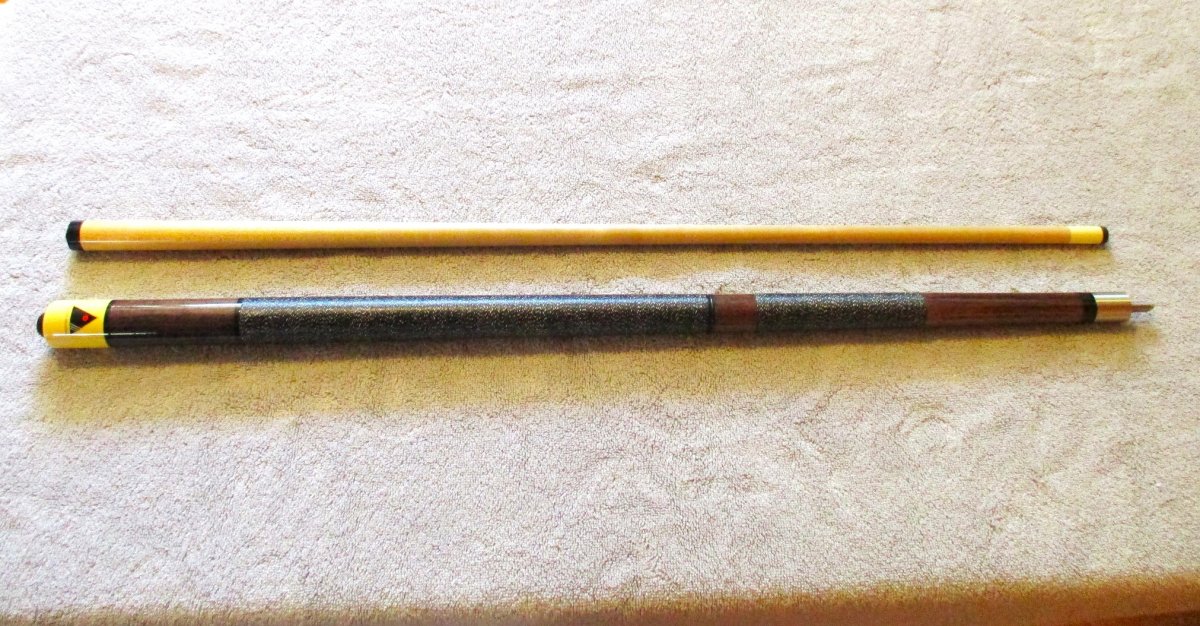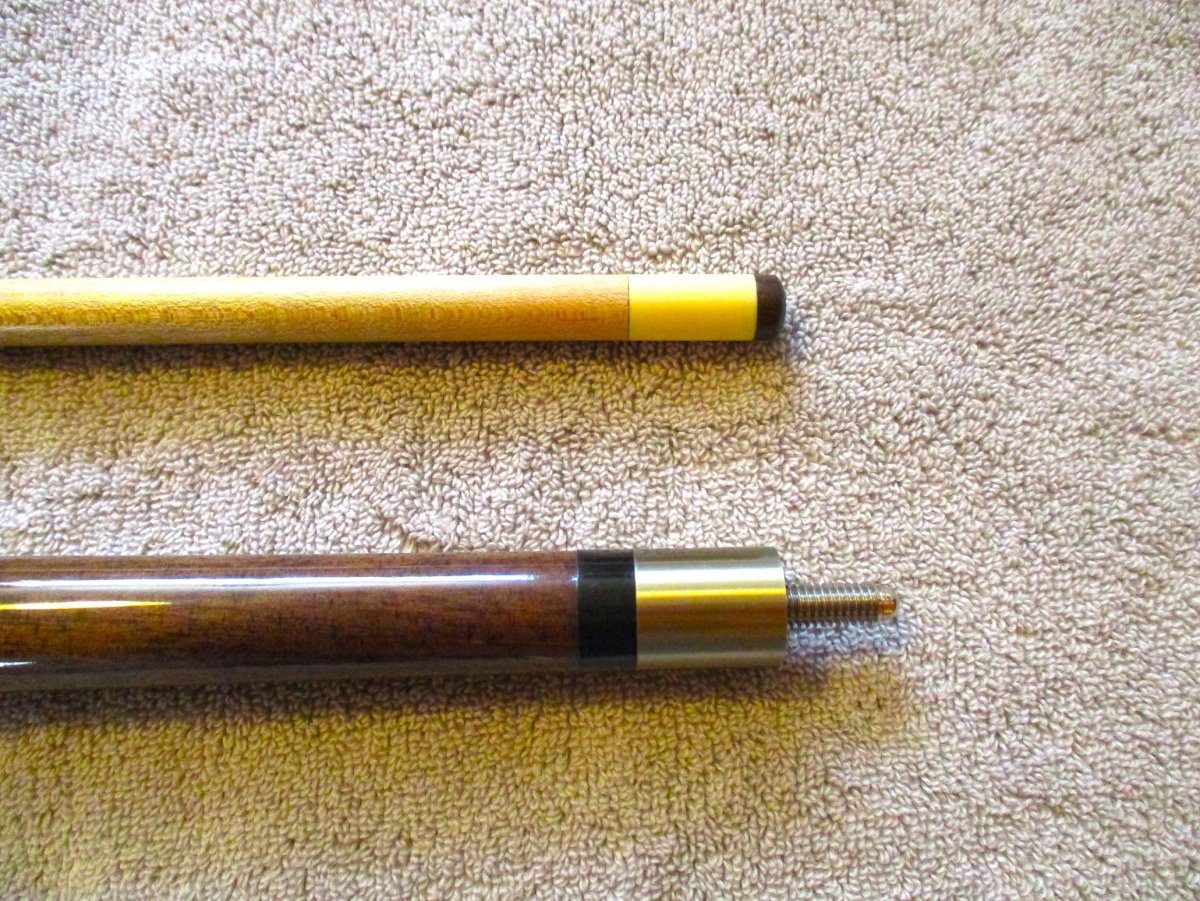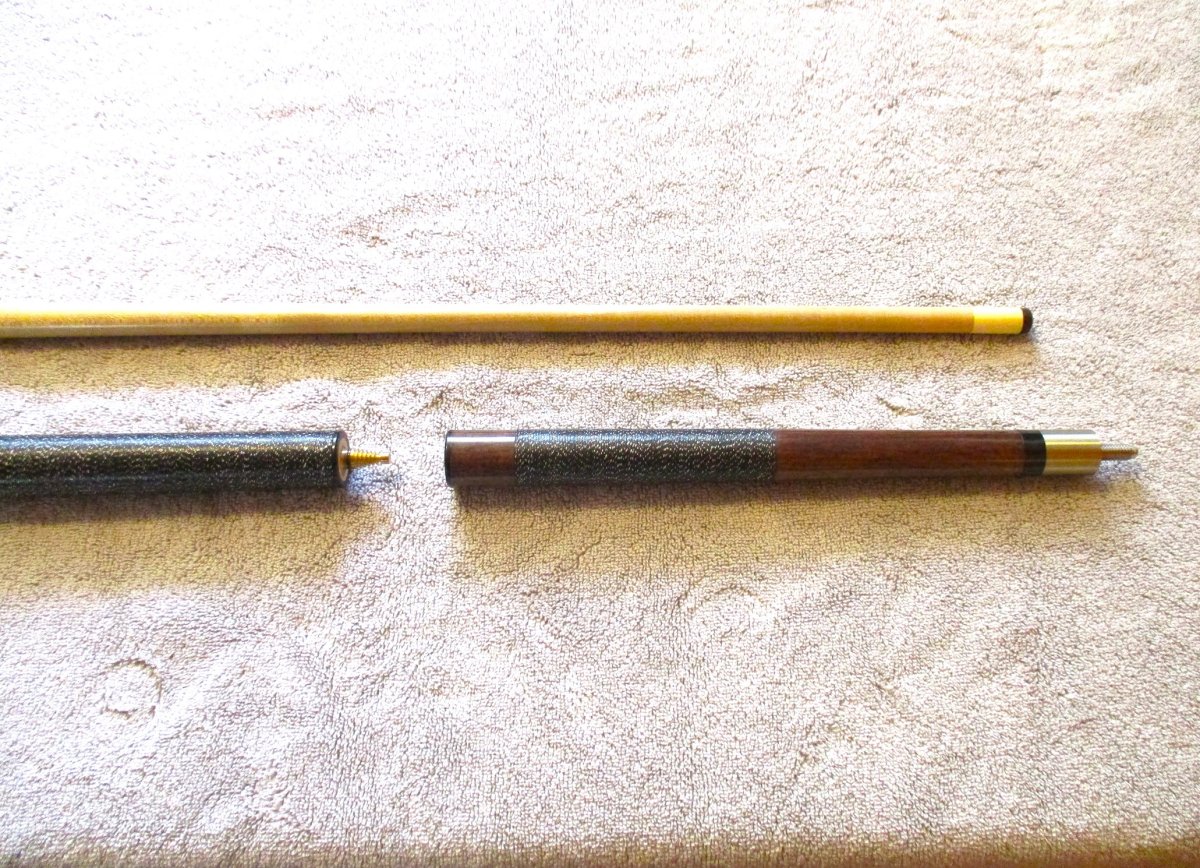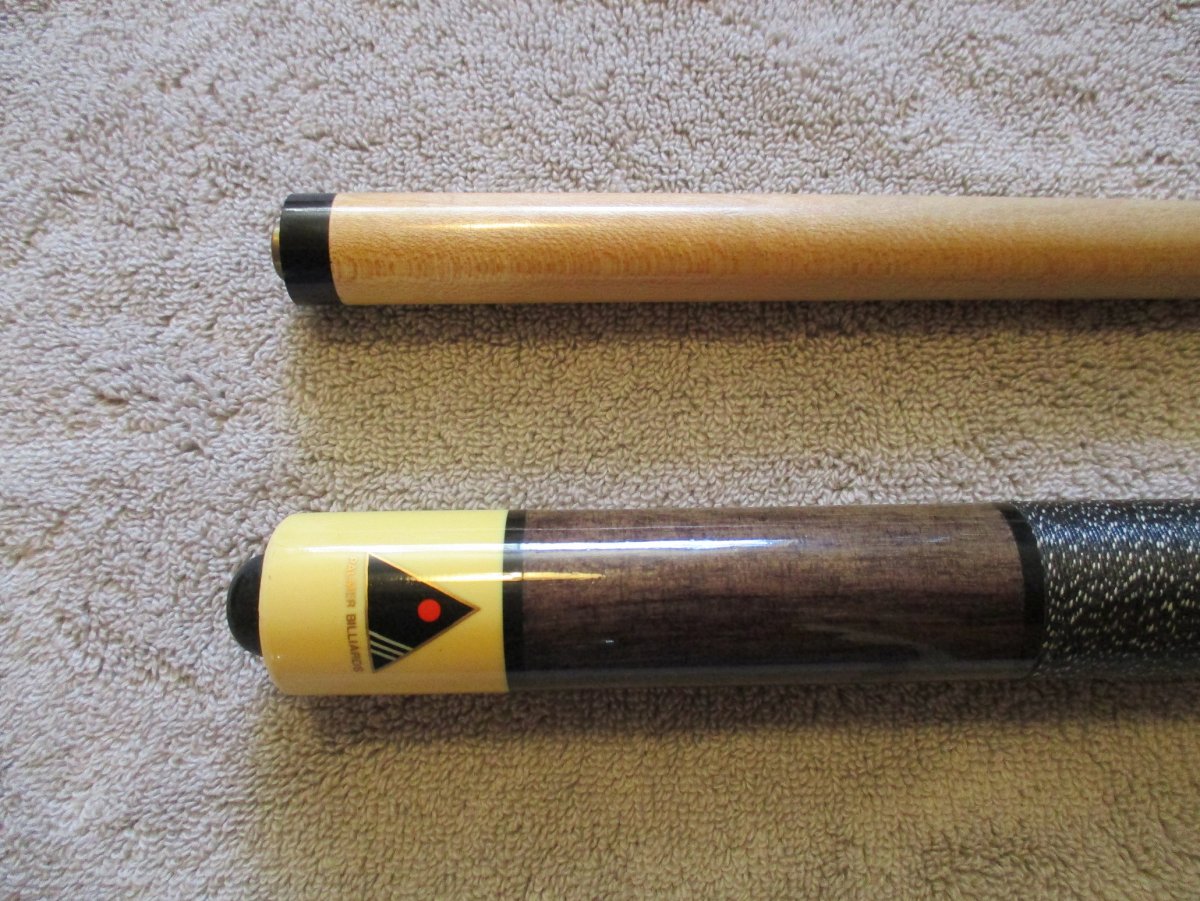 Last edited: