More than 20 years ago I purchased a Goldenwest table. It was not an outdoor table but I had placed it outdoors, under cover, on my porch in South Florida. Yes, in the humidity. (The horror!!) But I had no other place to put it. I was only half-serious about pool then, and it was relatively cheap.
The years were not kind. While it was never directly in weather, it was abused due to the humidity.
I decided to refurbish it and make room inside for it. I had never worked with wood before in this manner. I figured I'd take a chance. If I f*'d it up, I'd simply move on.
I took the table apart, and (lovingly?) sanded, sanded, sanded the wood. Then I applied four coats of polyurethane, sanding 150-220-400 between each coat.
I'd say it turned out nicely. It's now in my family room in Central Florida with plenty of room. Since I had done this in 2009, with no knowledge or care about traditional colors, yes, I selected red Simonis 860. Because I thought the red was pretty.
(If I were to redo it today, I'd get the trending blue tournament cloth.)
Anyways, I never really understood why people enjoy working with wood. After I was done I was amazed at how the grain can look like pearl, catching and throwing light in ways I never appreciated before.
Here are some before/after photos.

Look at all that mold! Yuck!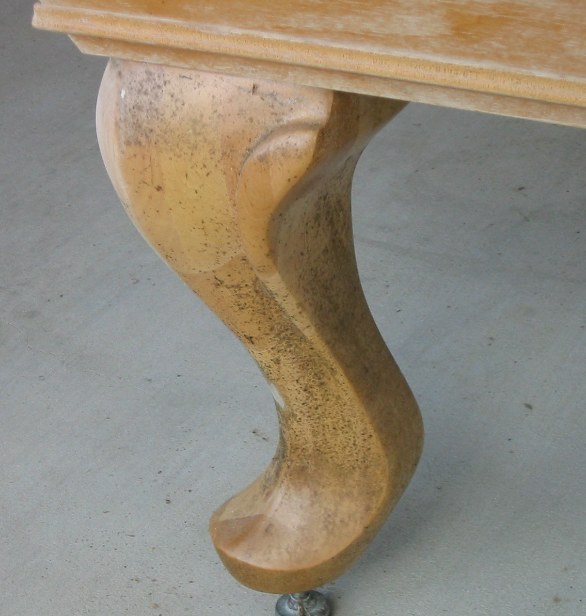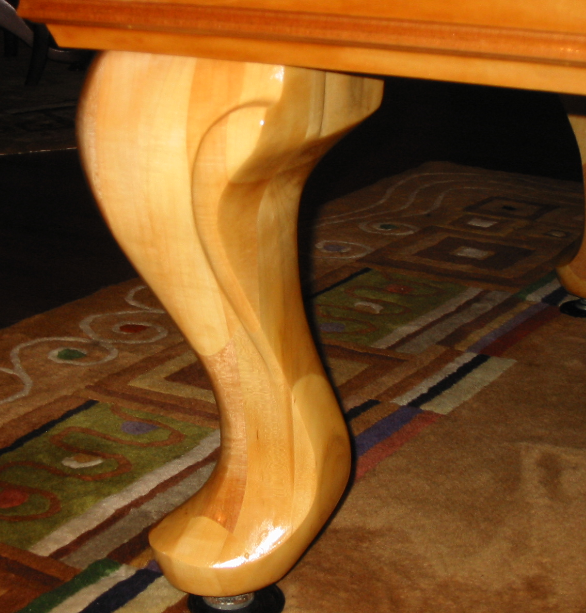 I also gave the leather pockets some love with leather conditioner.