AzB Silver Member
Silver Member
Great matches continue in The Battle 4 The Border - Michigan Vs. Ohio
LIVE from Michael's Billiards Fairfield, Ohio.
ON NOW-Team Michigan's Jeremy Seaman Vs. Team Ohio's Shannon Murphy.
Singles match-10 Ball-Race to 7 games.
Larry Schwartz & Ray Hansen will be doing commentary breaking down the shots and strategies.
This is a Mosconi Cup type format playing 8-Ball and 10 Ball.
Each match win = 1 point - 1st team to win 13 points wins the $30,000 prize pool.
Ohio leads 12-10 in over points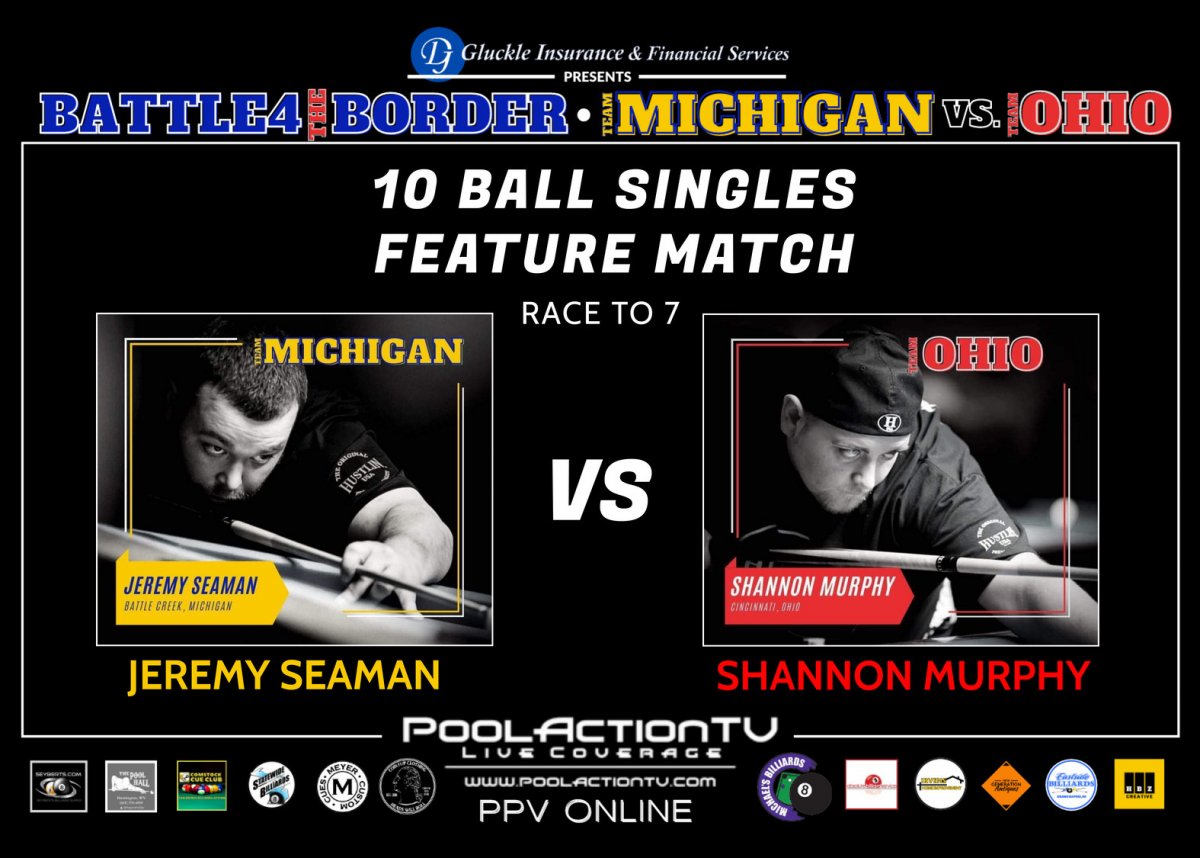 Purchase your PPV pass to watch at
www.PoolActionTV.com