AzB Silver Member
Silver Member
I love going up to JOB Billiards in Nashville. I love the history of the place, the '70's vibe, seeing the pictures of Fats, Miz, Massey, and all the other greats that have played there. One of the things that caught my eye were old the pool ball scorers hanging on the wall.
Today was the last day before Christmas break, so I had no students, nothing to do, and an entire shop to myself. Instead of using whole balls, like at JOB's, I decided I wanted to try a different idea and cut the balls in half. First thing I had to do was create a jig to hold the balls securely in a vise. Then I clamped the jig in a vise and used a radial arm saw to cut each ball in half.
**Side note about cutting pool balls, it is a nasty messy business, and the dust smells and tastes toxic! After the second ball, I had to get a fresh air mask. Also, I was eyeballing these, as I didn't have the time to properly measure and mark each ball. I first tried using a band saw, but it was much more hassle than the radial arm.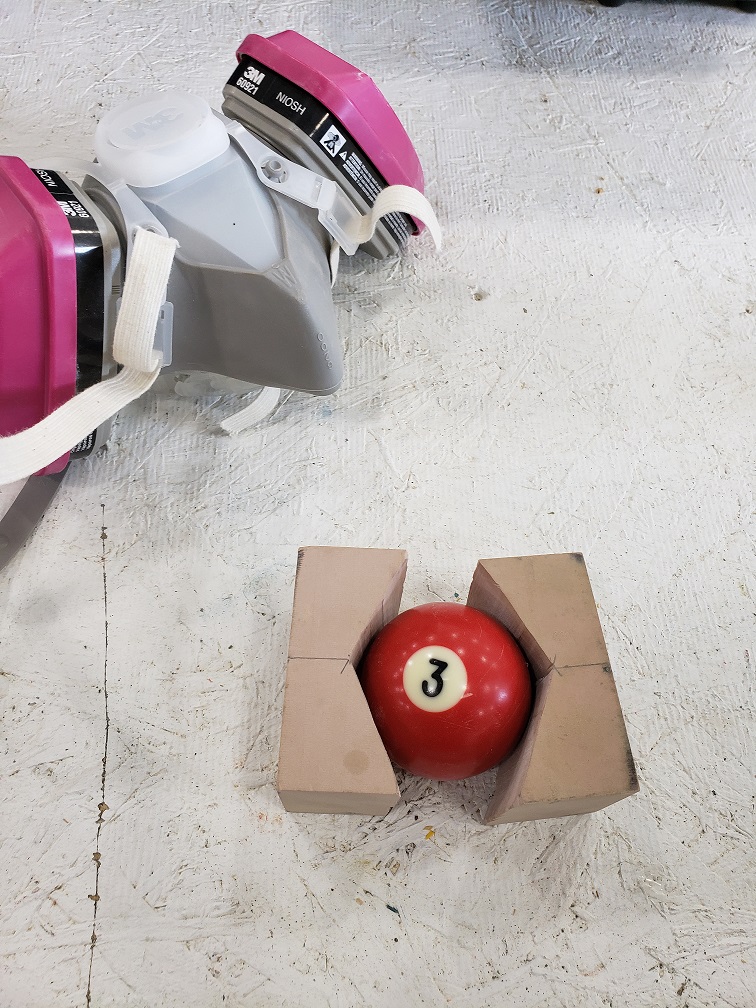 Then I used a 3" belt sander to remove any burrs and try to level out each half. This was by far the most time consuming part.
Next it was on the the drill press. I used a 9/32 bit to match some metal rod I had laying around the shop. I messed up the first few balls because my spindle speed was way too low. Once I adjusted the belts to a faster speed, the process went much smoother. Again, eye protection and a mask are essential here.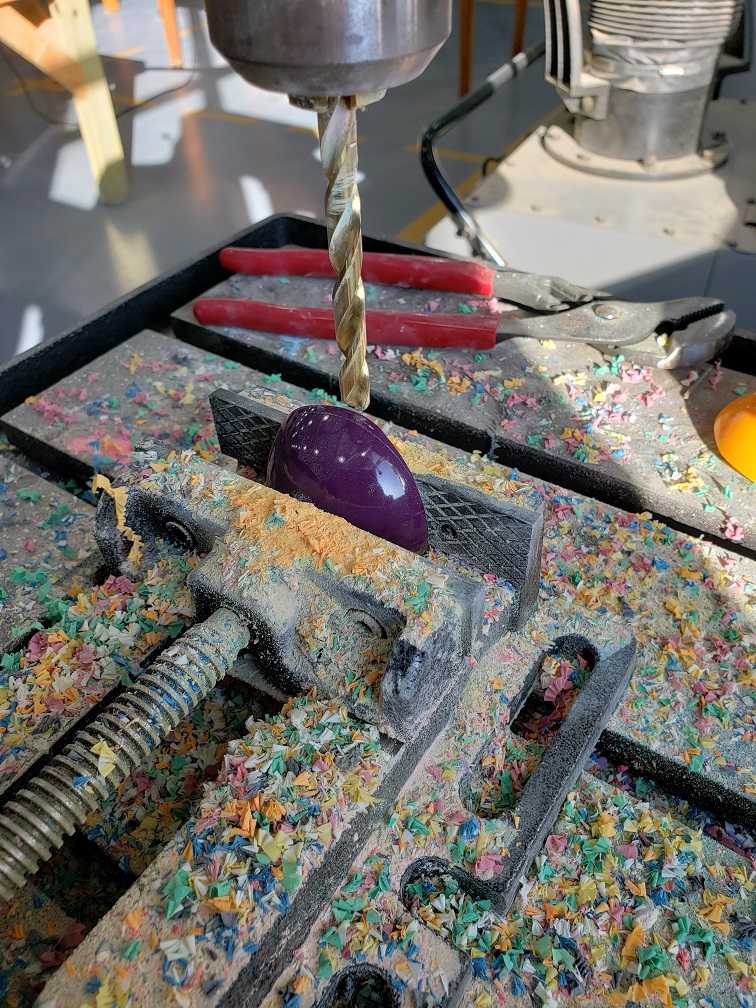 Then I threaded the rod through to check and make sure everything was looking good. (Up until this point, everything has been eye-balled)
Then I had some fun tearing apart an old pallet for the "bones" of the project.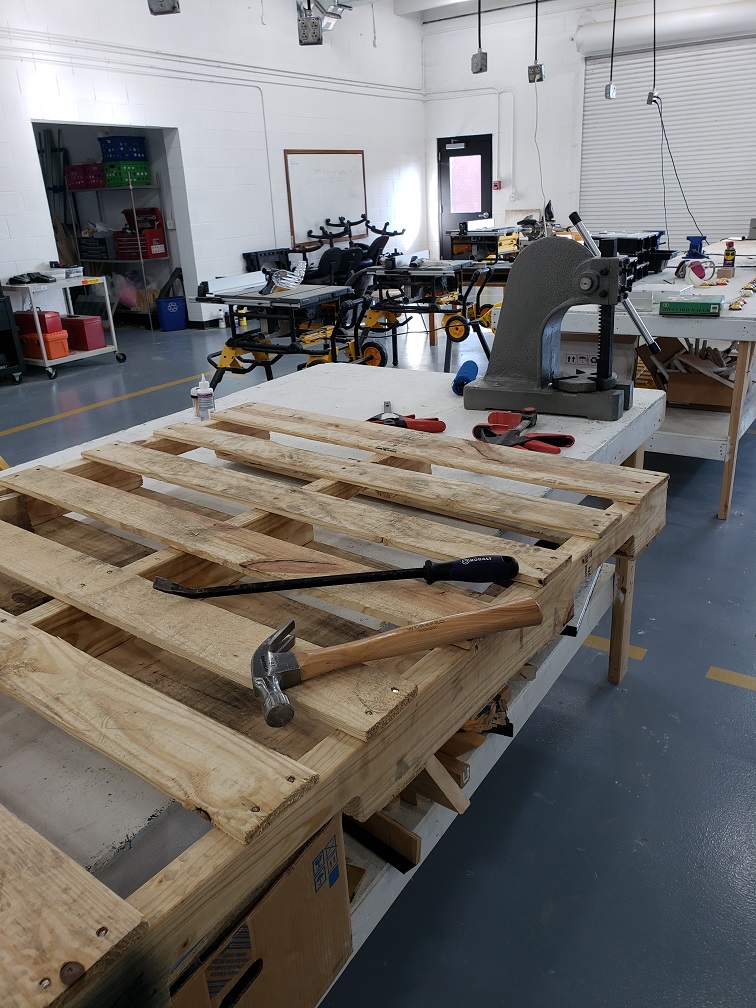 I wanted the frame to keep the overall feel of an old coca-cola crate I have hanging on the wall of my man cave. Not sure I will use pallet wood if I do this project again. Frame was stuck together with wood glue and wire nails.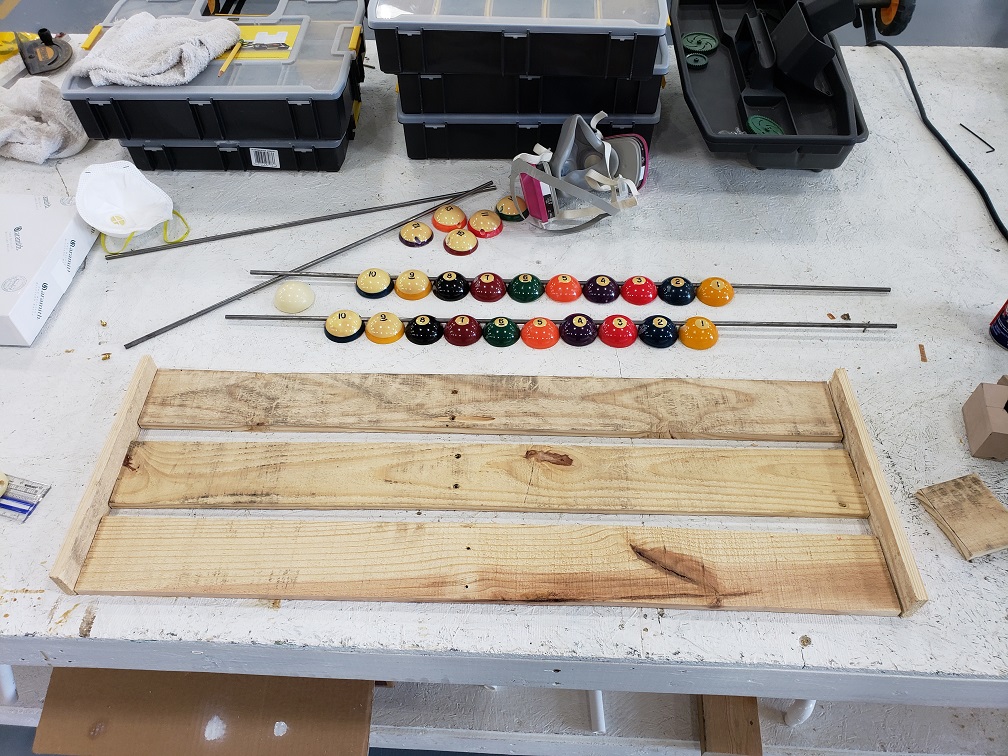 You can maybe finally get an idea of where this is going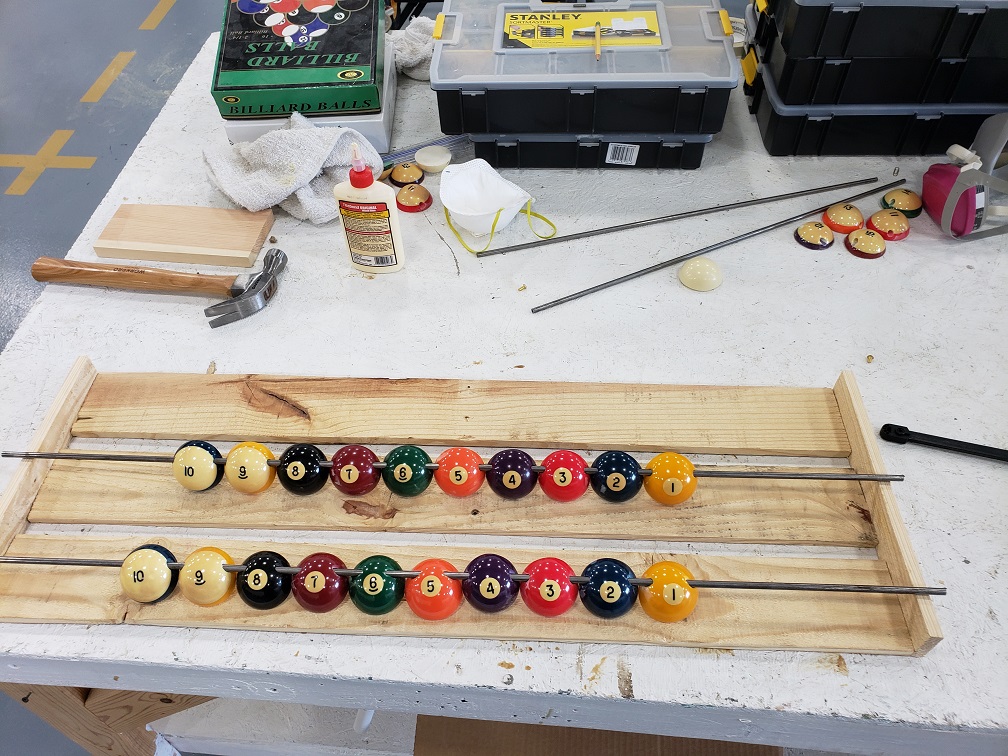 And the holes for the rod drilled, and the whole thing assembled. Now just to decide how I want to secure the metal rods. Then it is a good once over with the sander and a decision on the finish. I may let my 16 year old paint and distress it, or I may opt for a simple stain job. Any suggestions?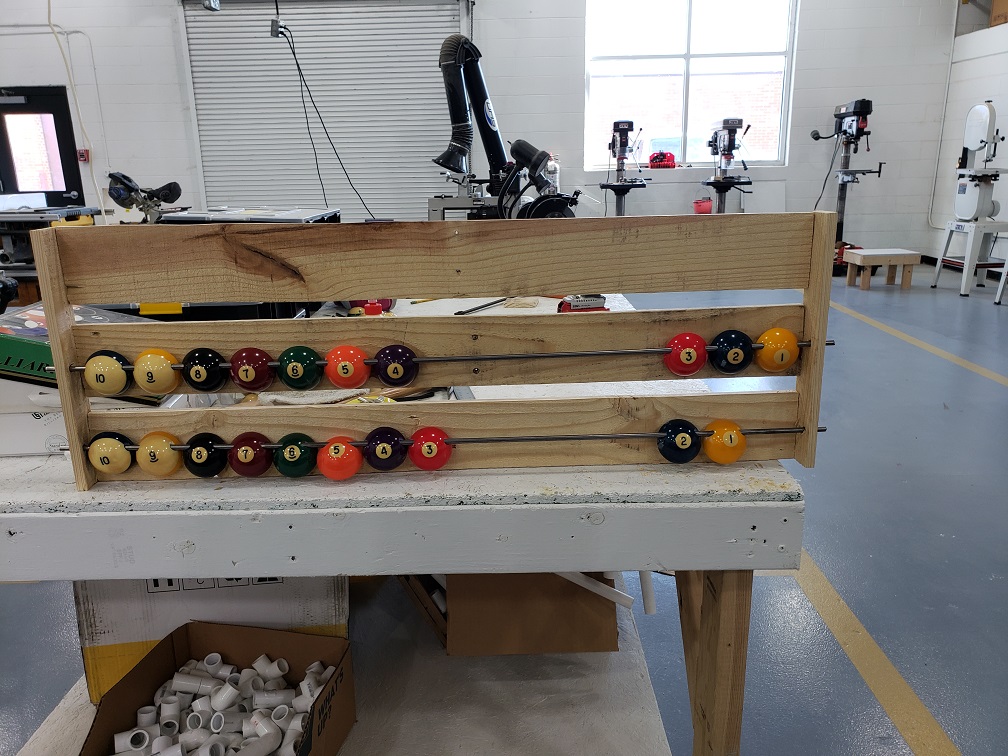 Overall, I am pretty happy with the results considering, considering I flew through it in about 4 hours and I pretty much eyeballed everything. I think it will look good on the wall below my dart board.
If I do another one of these, I will take more time on the cuts, and probably not use pallet wood. I would love some feedback/ ideas to make this project better.
Tools used: Radial arm saw, Floor mount drill press, 3" belt sander, hammer, nails, random metal rod, old pallet, pry bar, various vises and clamps, scrap wood