:thumbup:I have NEW RAID cues in stock, these are 2016 models!:yikes:
please contact me Via E-mail only for all inquiries or to make a purchase
RAIDcues@outlook.com
all PMs will be ignored, all prices are final and non negotiable, all offers will be ignored.
Special pricing
for orders of 6+ cues save 5%:thumbup2:
All cues come with joint protectors and simple carry case
prices are
$150.00ea
FREE
shipping inside US and Canada
PayPal ONLY I cover all fees
PayPal Address is
xpatcanuck@hotmail.com
RSP-1 Rosewood full splice
NATURAL
veneers
RSP-2 Rosewood full splice
ORANGE
veneers
RSP-3 Rosewood full splice
GREEN
veneers
RSP-4 Rosewood full splice
RED
veneers
Specs:
R650 low deflection shaft:
1 piece Canadian hard rock maple
ferrule is juma
Pro taper
29''
12.75mm
multi layer pig skin med tip
3.8-4.0oz
Butt:
Rosewood full splice with 4 veneers.
15oz standard weight bolt adjustable
RAID quick release joint
SS joint
Falcon Cues Ltd was first established 24 years ago in Ontario, Canada and has been manufacturing high quality billiard cues ever since. The name Falcon is synonymous with traditional craftsmanship combined with modern technology and has been widely accepted in the international markets by pool players. A Falcon cue uses only the best quality, hand selected Canadian hard maple for shaft material, combined with other exotic wood species from around the world, which is then handcrafted by our skilled cue makers for optimum performance.
Now, more players at the introductory level can enjoy these benefits of Falcon manufacturing with the introduction of the RAID series billiard cues. The RAID cue series are made completely by Falcon on the exact same production lines that combine the 24 years of cue making craftsmanship capabilities mixed with fresh design elements that aims to bring the billiard market a colorful impact.
Cues are in perfect new condition, the photos show some dust but finish is flawless.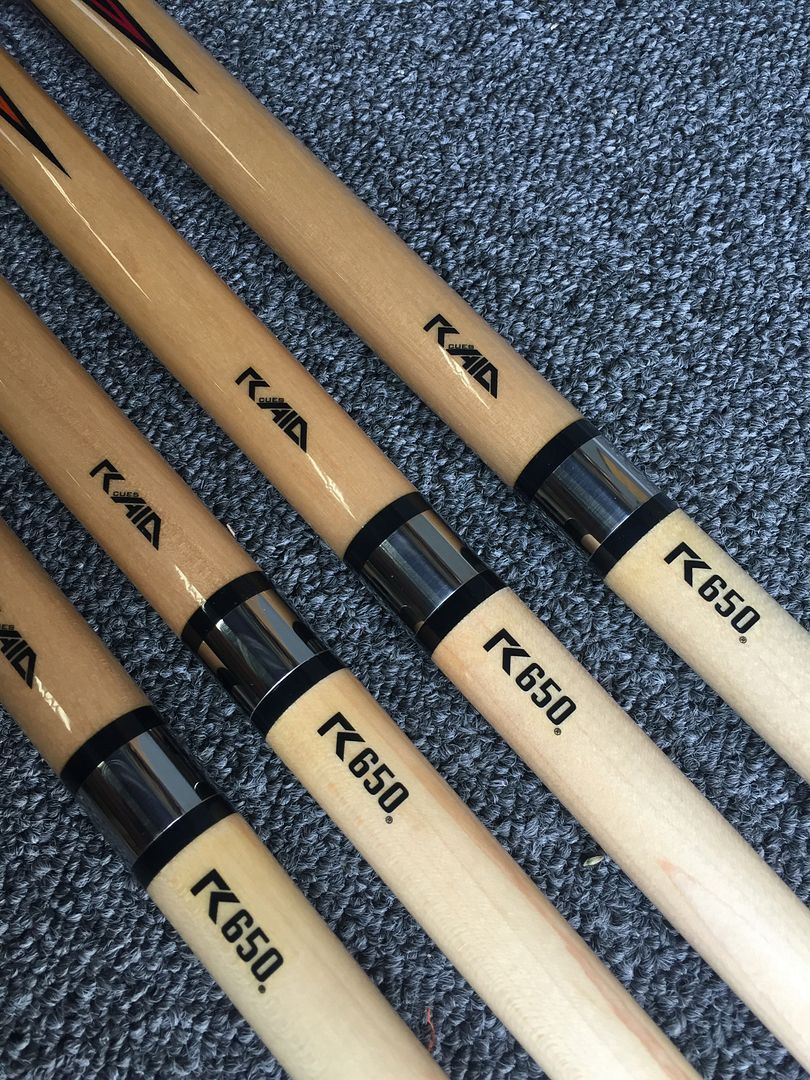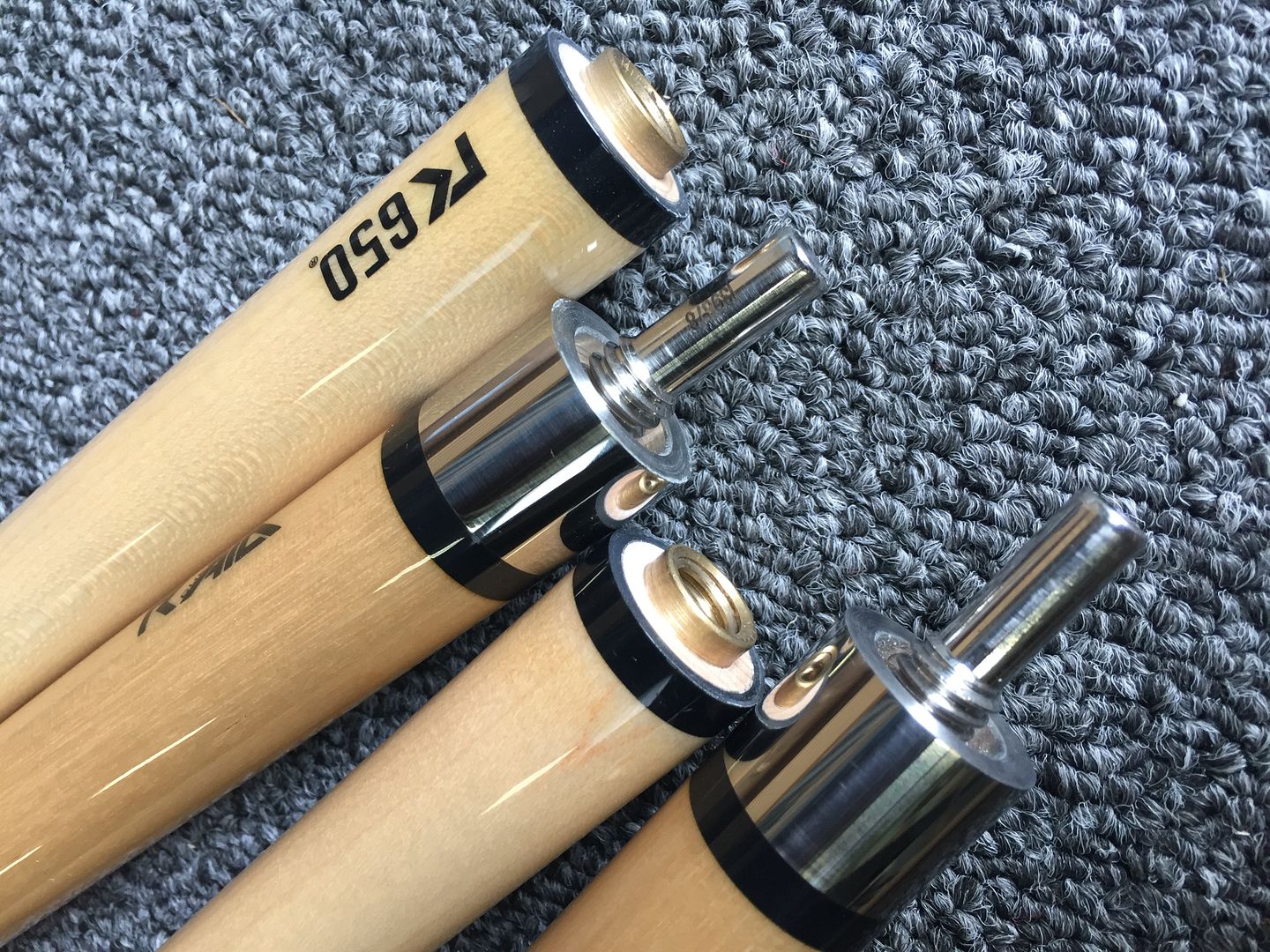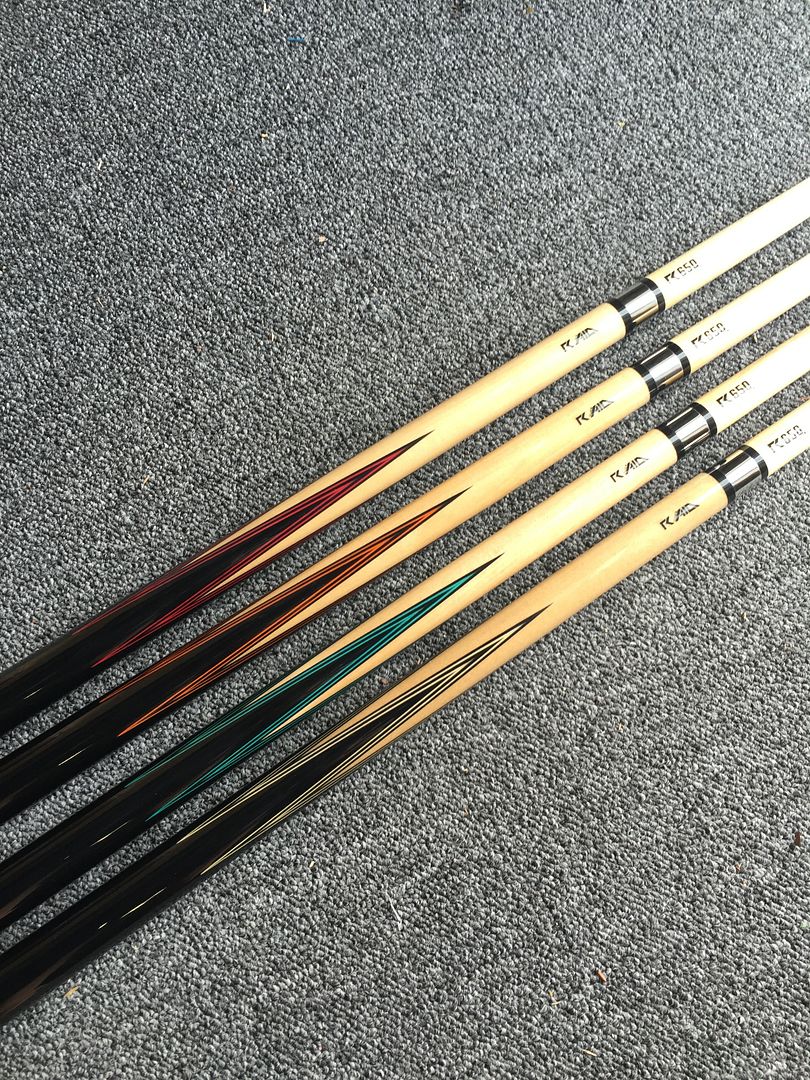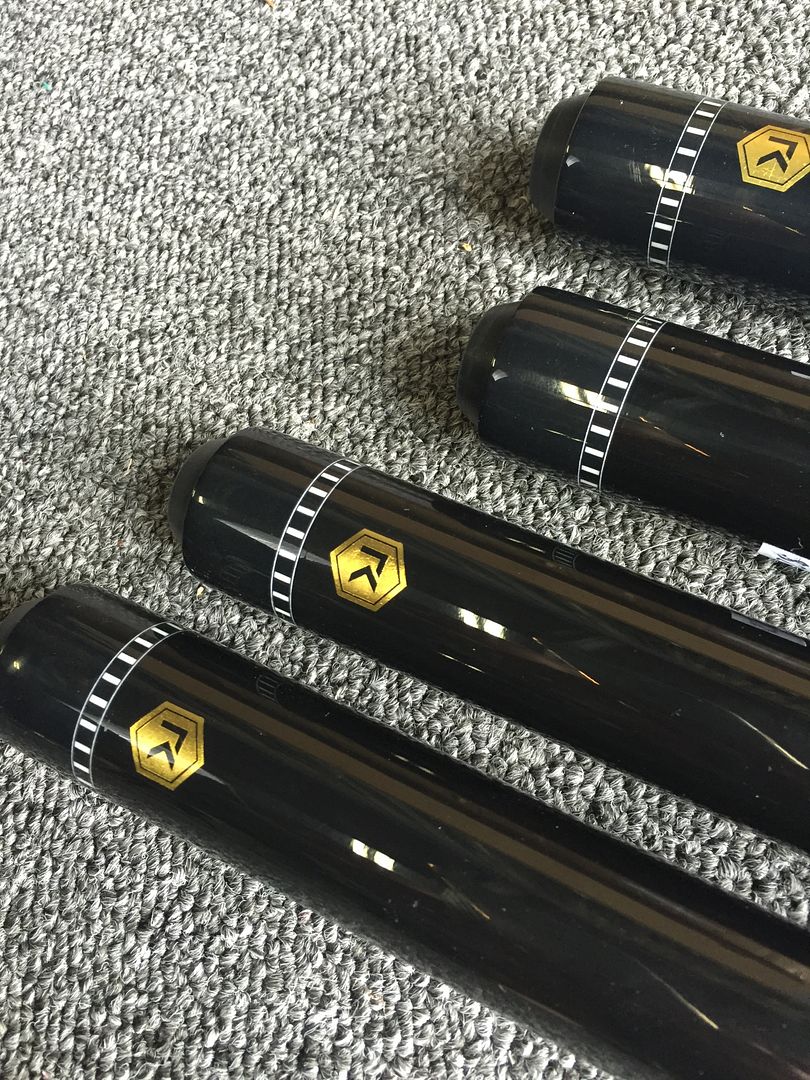 Last edited: