AzB Gold Member
Gold Member
Silver Member
$$ RUNDE Era SCHON SP 28 Super Sharp Cue OLD SCHOOL " PRICE REDUCED !!!!
1990 SCHON SP 28
Butt 29 inches- 15.3 ounces- steel weight bolt-
clean, smooth, straight
Honey-Golden CURLY MAPLE NOSE-
Veneers BLACK, MAROON, DARK RED, LIGHT BLUE-
Razor sharp mother of pearl diamonds in points and butt sleeve
shaft 3.8 ounces - 13mm PREDATOR MEDIUM TIP 29 INCHES-
clean, smooth straight-PECHAUER SHAFT-PLAYS GREAT -MUCH BETTER THAN NEW SCHON SHAFTS-PECHAUER FERRULES DON'T GET CHALK STAINED.
"Cue looks much better in hand-recent refin-wrap I think original-clean, smooth - White w/single black specs,
EXCELLENT PLAYING-LIKE ALL BOB RUNDE CUES "
Ships in new 1x1 case
sold!...…………………….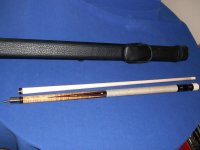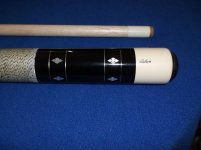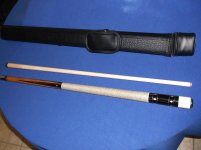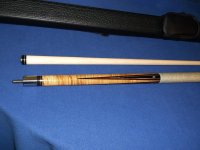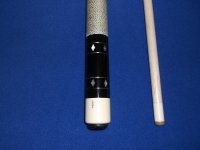 Last edited: