Found this one on CL and the price was right so I figured I'd check it out. I'm closing on a house later this month with a sizable basement. I'm on short cash with the closing so whatever I found would have to not need a ton of work or not be too much $$. For what I got, I think I did pretty well.
Sorry for the crappy pics, they'll be better ones at some point.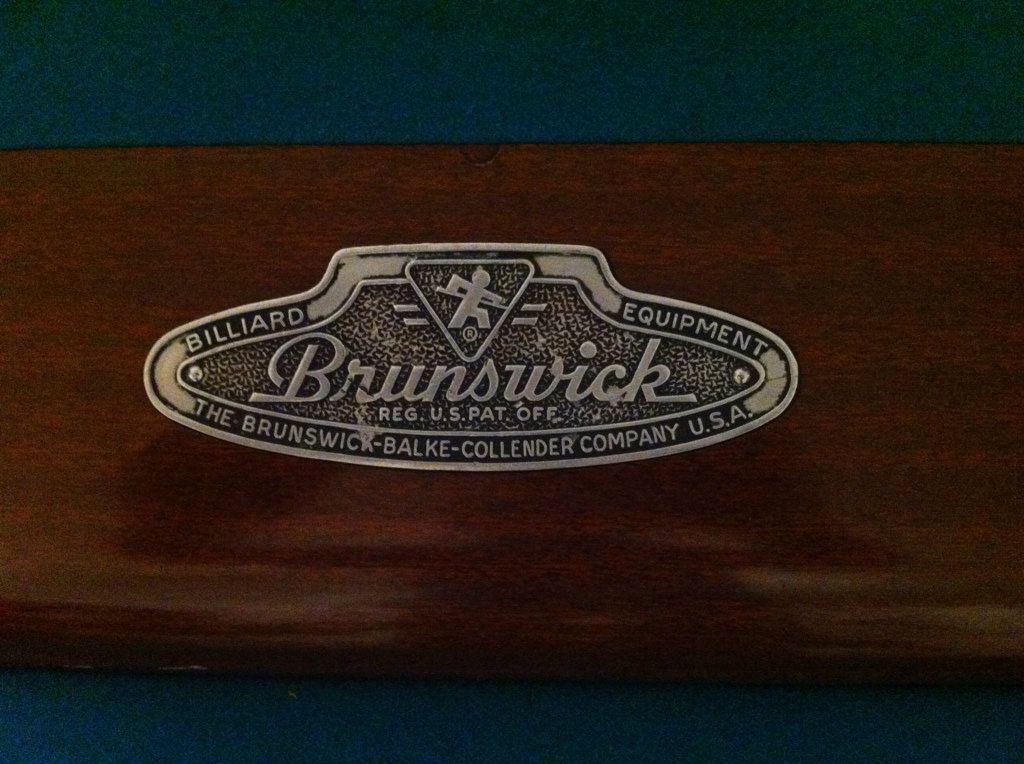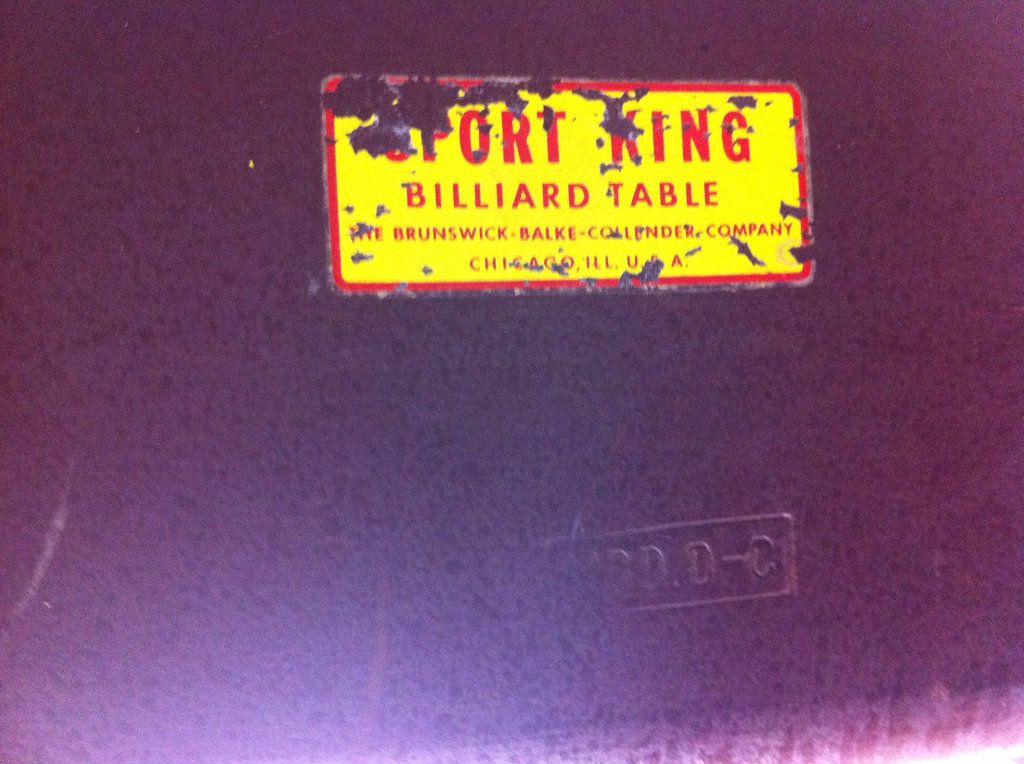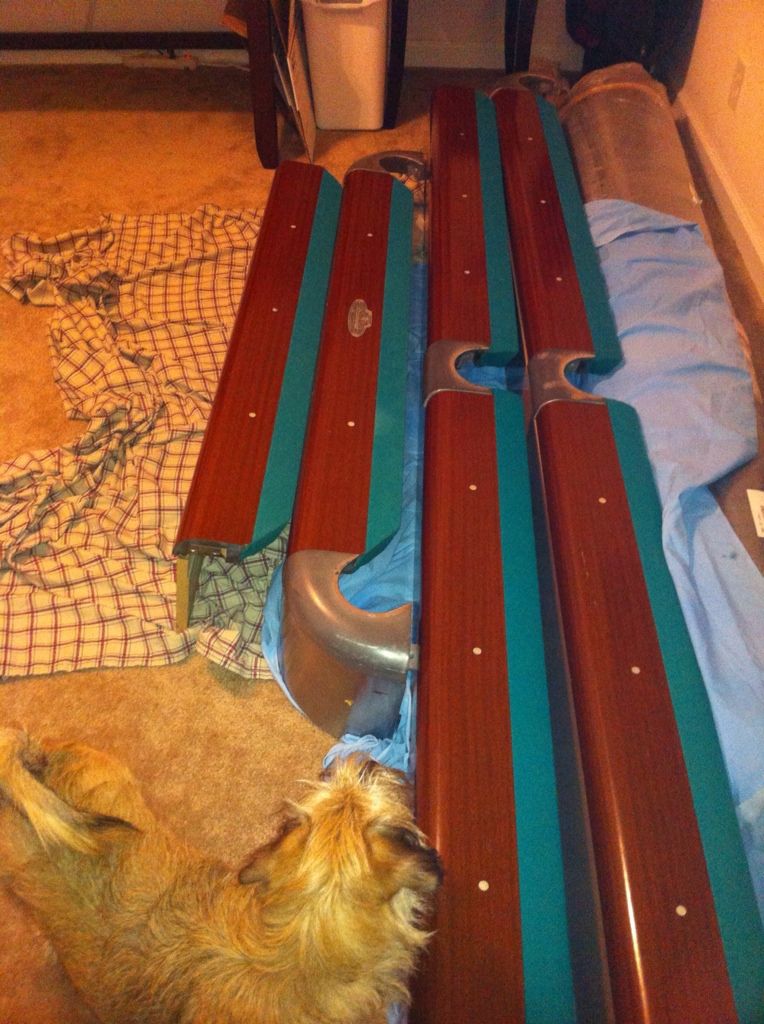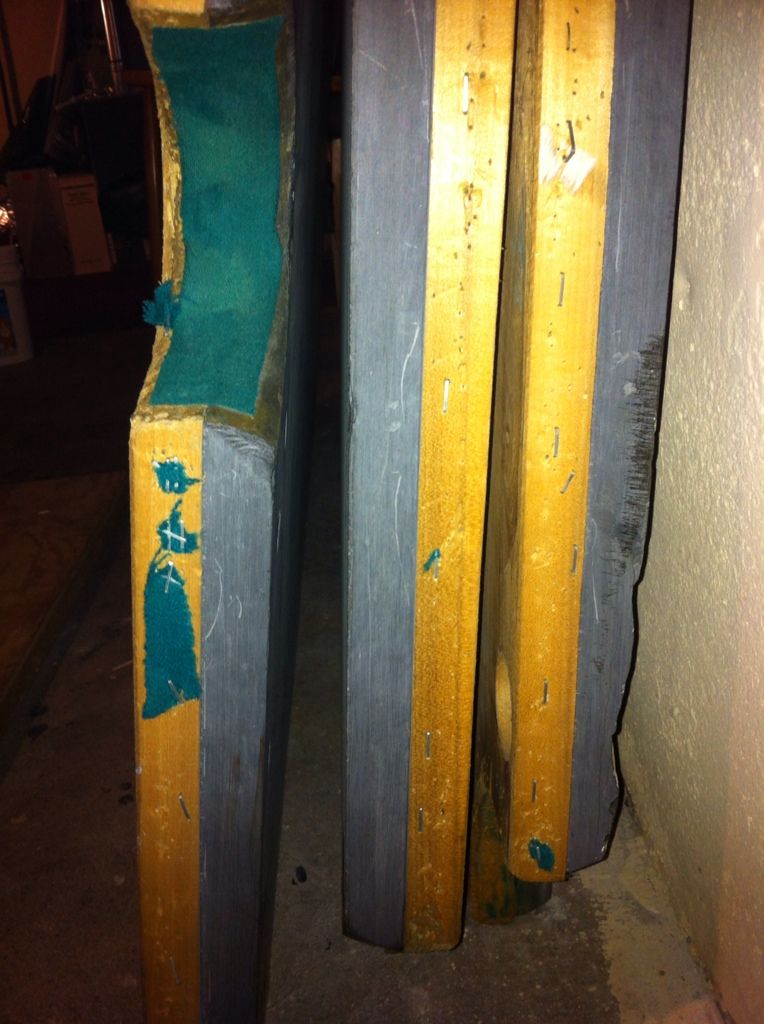 It's a 9 footer and has never seen a poolroom. It was in a Methodist church before the person I got it from bought it about 15 years ago. Overall it's in really good shape. The legs are almost perfect with very little wood damage. The skirts have some small dents but again, wood is great. Ball box has some minor wear. Rails are unfortunately Formica but it's in likewise great shape... Even the rubber still feels great. I don't think the rails have ever been recovered. Looking at the slate backing, it doesn't look like the table's been recovered more than a few times.
When things settle down a little more for me, I'm going to sand and paint the legs, frame and skirts and polish up the metal. Any suggestions on which stains best match the formica rails? Also the skirts are not particle board but I'm not sure what kind of wood.... poplar maybe?
So light, table, house cues, cheap balls, brush and cover.... $400. How'd I do?
Mr Gregory, I'll be enlisting your services again in the next few months.
Edit for photos and text added
Last edited: