Now on ebay
http://www.ebay.com/itm/Searing-custom-pool-cue-0-99-no-reserve-/271687066323?
trying to fund my project:
http://www.kisskissbankbank.com/en/...ressions-gratuites-de-photos-de-haute-qualite
Any help would be appreciated!!!
Now to the description:
Made from Duffering conversion in 90-ies I believe.
Fit of the shaft is by the best I ever tried. Super awesome compression fit
original and full 13 mm shaft, butt is 15.2oz, shaft is 4-4.1oz
Searing standard 0.835 at the joint
cue is dead straight, there is light under the joint- because off his taper and thin joint.
this cue has by far best hit and feedback from any cue I have tried (hundreds of them), even other Searing I have hit with
USD, sent as gift, shipped in North America
PS I have more pictures if needed- cannot post them here with new rules. Let me know I can email them to you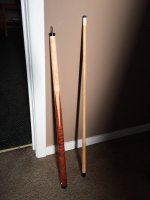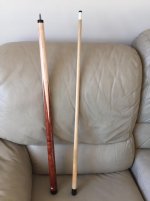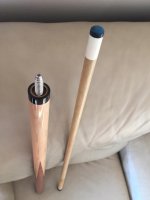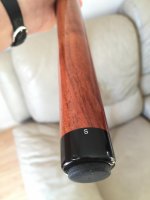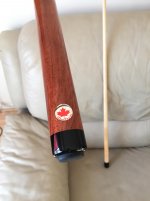 Last edited: