Showcase Custom Cues with extra long shafts.
This "merry widow" style cue looks like Coco-bola to me. It's very pretty that's for sure.
The butt is on the thinner side and has a super nice grip to Irish linen wrap. not slick like you often find.
The cue rolls very flat, both shafts and butt together and apart.
Showcase cues were exceptionally well made and are very desirable today.
The specs are as follows:
Butt weight and length 15.2 oz and 29" length
Shaft: 4.0 oz - 12.5 mm diameter tip - 31" length
Shaft: 3.8 0z - 12.0 mm diameter tip - 31" length
Joint: 5/16x14 piloted SS
$Sold pending payment shipped to lower 48 states
Fantastic cue, Thanks for looking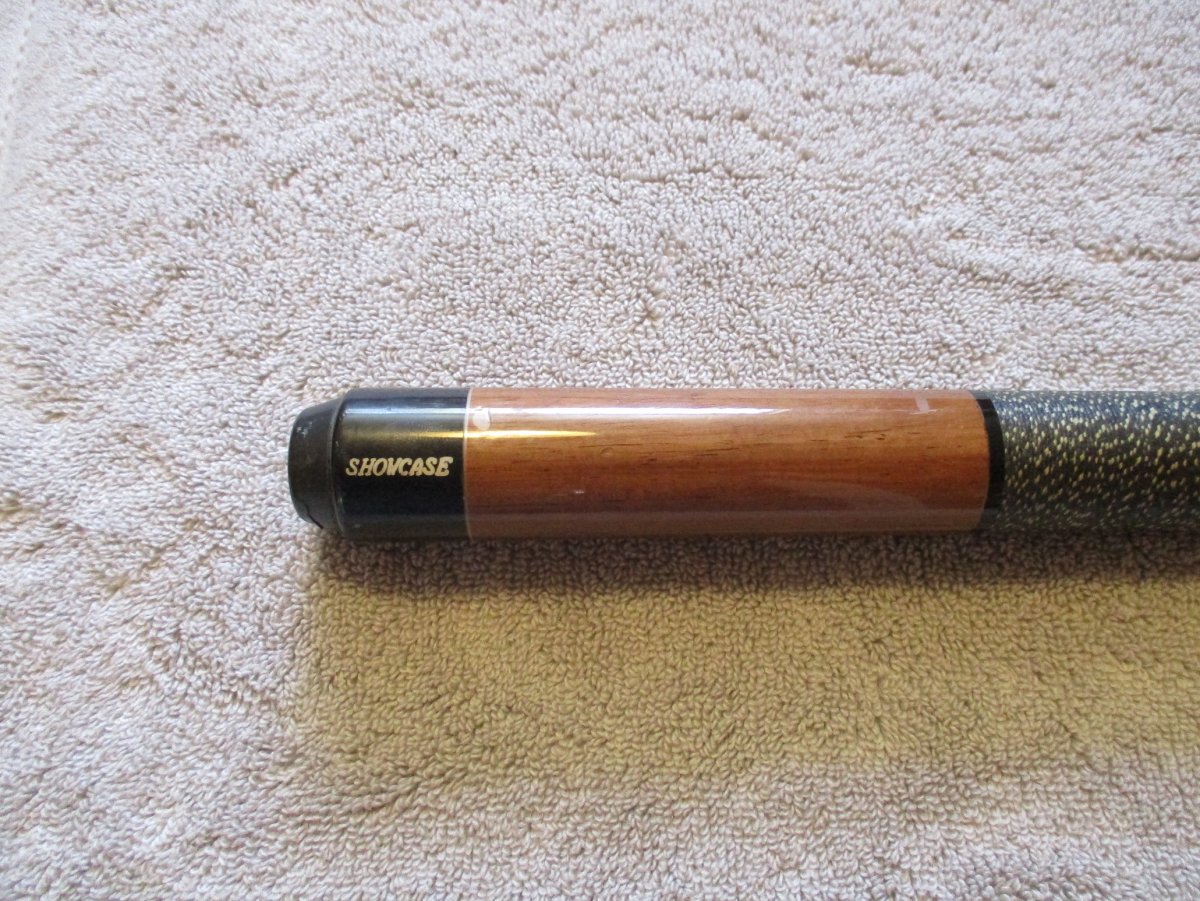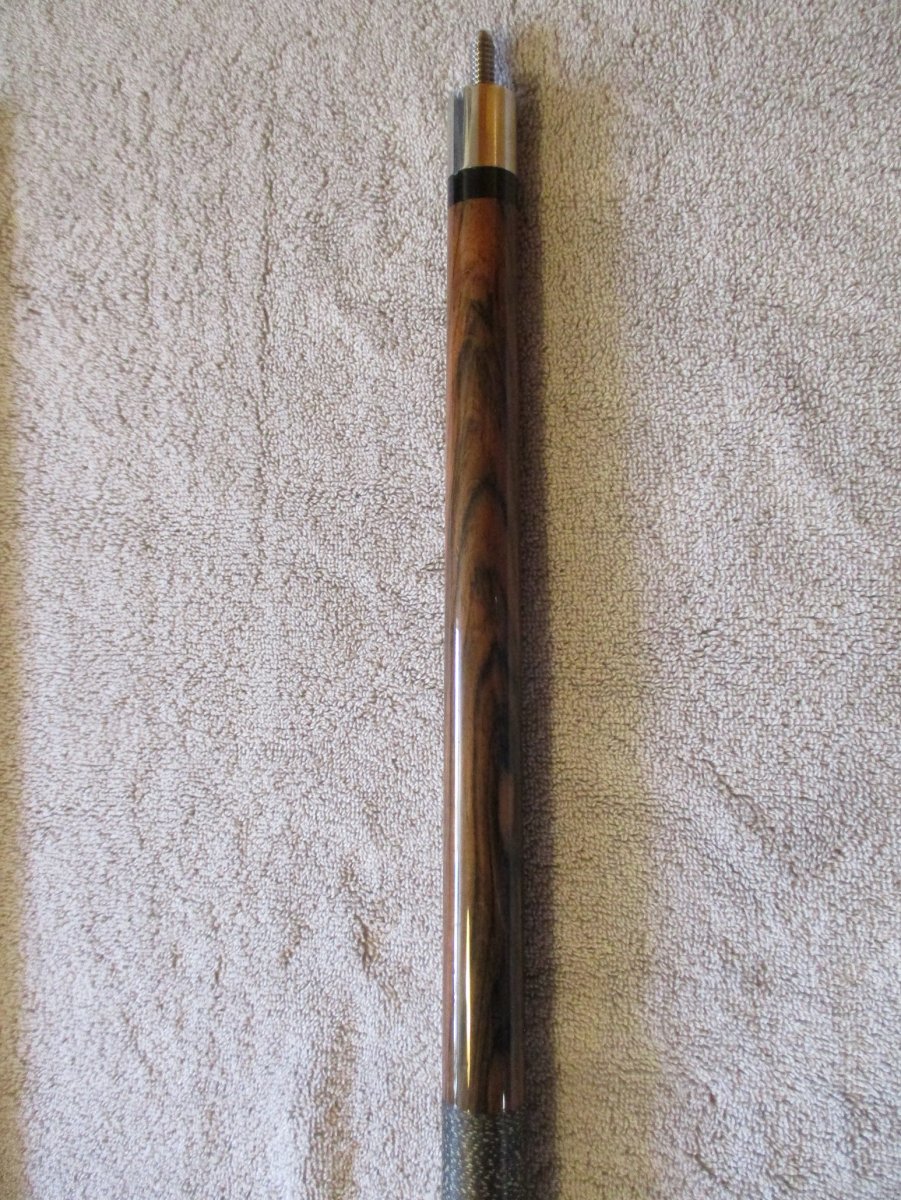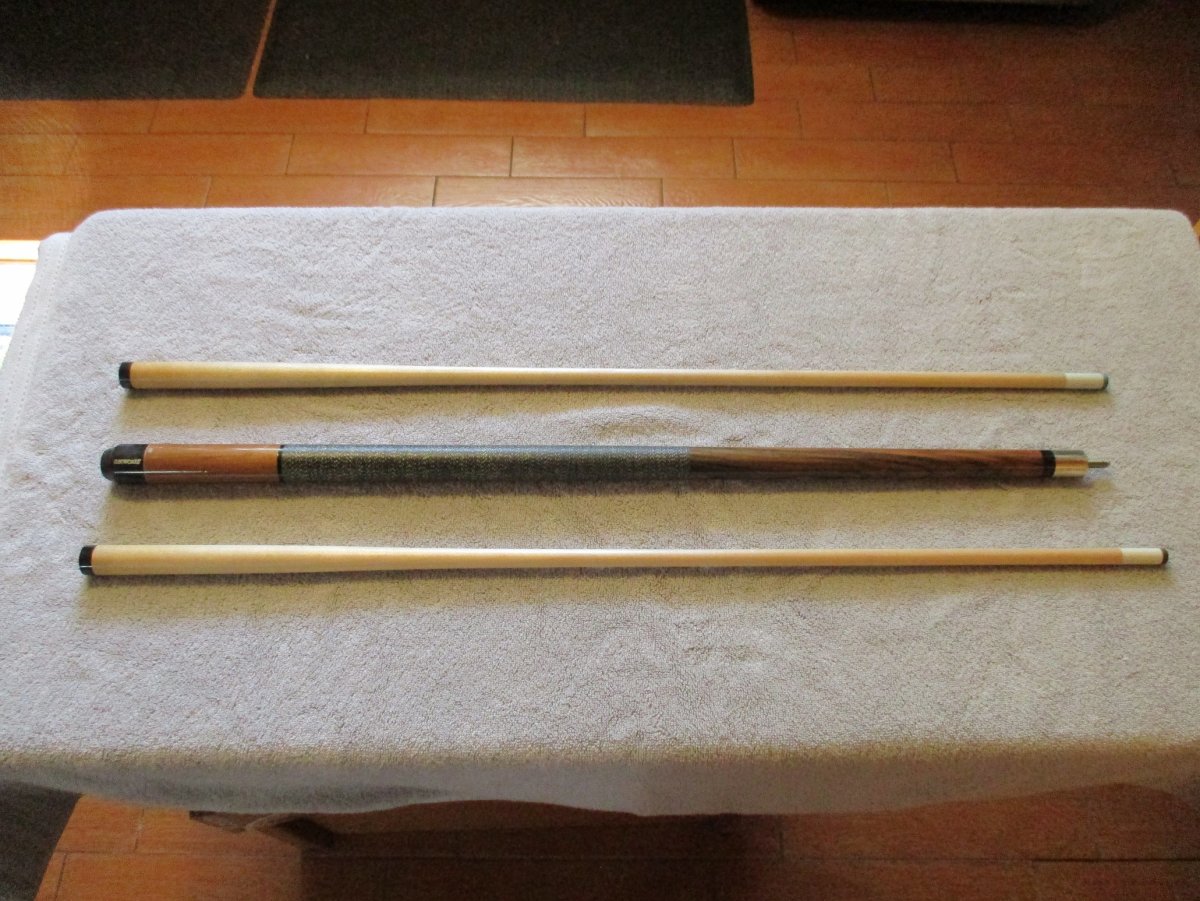 Last edited: