AzB Silver Member
Silver Member
Honoring a great friend and true legend!
This is the event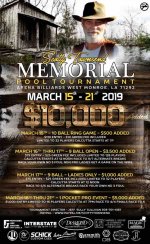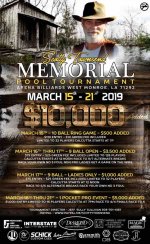 we've waited all year long for.
Registration is now open. For the 9 ball you can send in entry's now. For the 1 Pocket, 10Ball and Ladies 9Ball please reach out to us before sending in your entry's as spots are very limited. See flyer for all the details.