AzB Silver Member
Silver Member
WELSH OPEN SNOOKER 2021: DRAW, SCHEDULE, RESULTS - JUDD TRUMP AND RONNIE O'SULLIVAN PLAYING​
Shaun Murphy is back to defend the Welsh Open title he won at the Motorpoint Arena in Cardiff in 12 months ago. The Celtic Manor Resort in Newport plays host to the event in 2021, and world number one Judd Trump is red-hot favourite to win the title to add to the English Open and Northern Ireland Open trophies he's won as part of the Home Nations Series. :​
https://www.eurosport.co.uk/snooker...nie-o-sullivan-playing_sto8112277/story.shtml
WELSH OPEN SNOOKER 2021 - 'WE ARE MORE EXCITED THAN WE SHOULD BE!' – MURPHY ON BUZZ OF WELSH OPEN​
The Welsh Open kicks off at the Celtic Manor Resort in Newport, with the tour finally making away from its temporary home of the Marshall Arena in Milton Keynes. Shaun Murphy is the defending champion after his impressive win over Kyren Wilson 12 months ago and he is hoping to repeat the dose next week :​
https://www.eurosport.co.uk/snooker...d-of-celtic-manor-trip_sto8117786/story.shtml
Celtic Manor in Newport to stage 2021 Welsh Open :​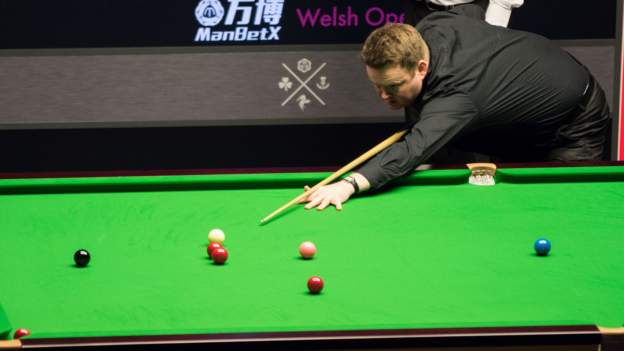 Newport's Celtic Manor is to host the Welsh Open for the first time in February with the event behind closed doors.
www.bbc.co.uk