AzB Silver Member
Silver Member
Looking to sell one of my Titlist conversions. This one is a Mike Lambros Titlist that I purchased from Kamdaswani several years ago. It has amazingly vibrant veneers and hits like a dream. Weighs 18.5oz and shafts measure 12.85mm. Everything is dead straight and in very good condition. Below is the link from Kam's original post:
http://forums.azbilliards.com/showthread.php?p=1245844&posted=1#post1245844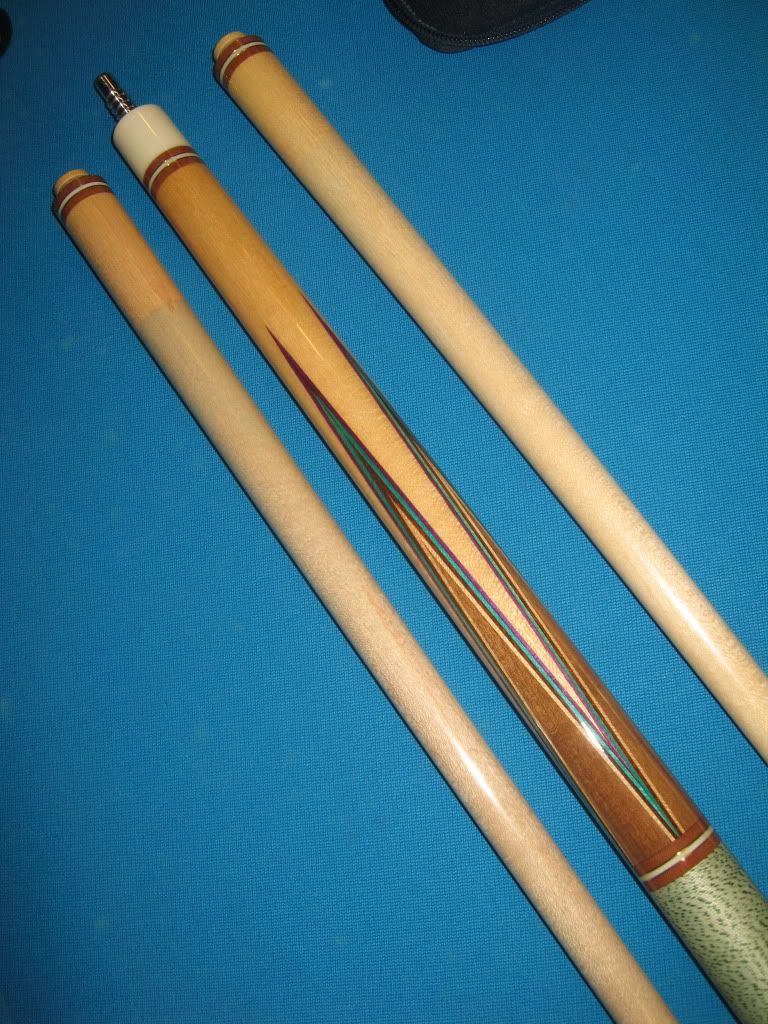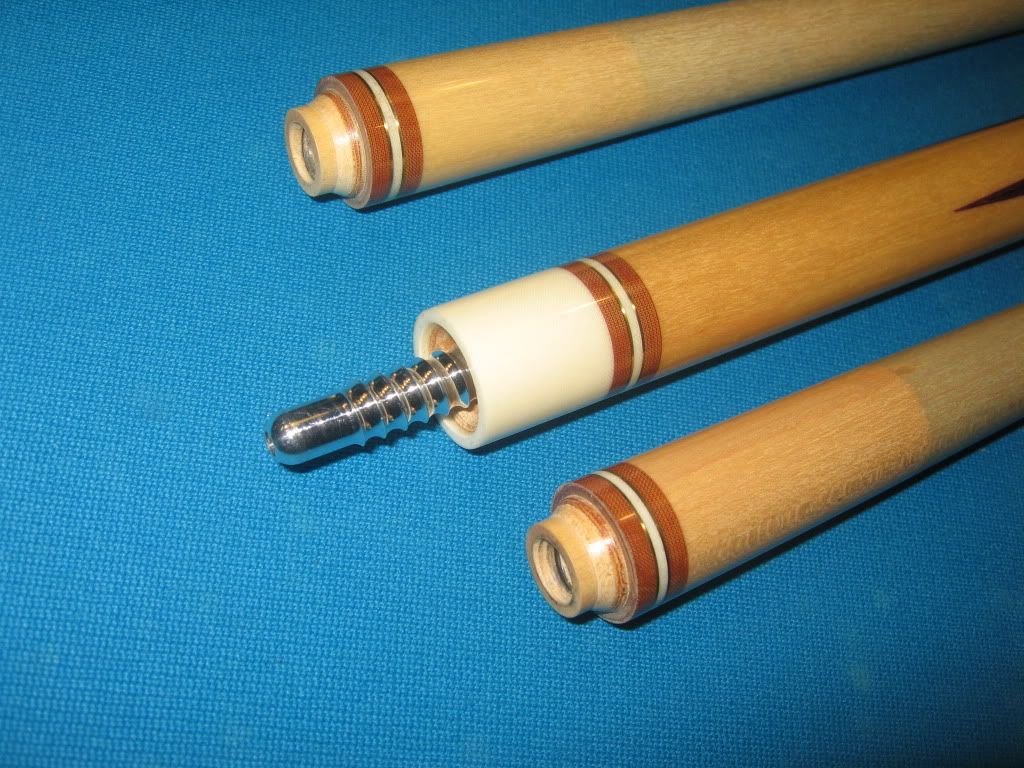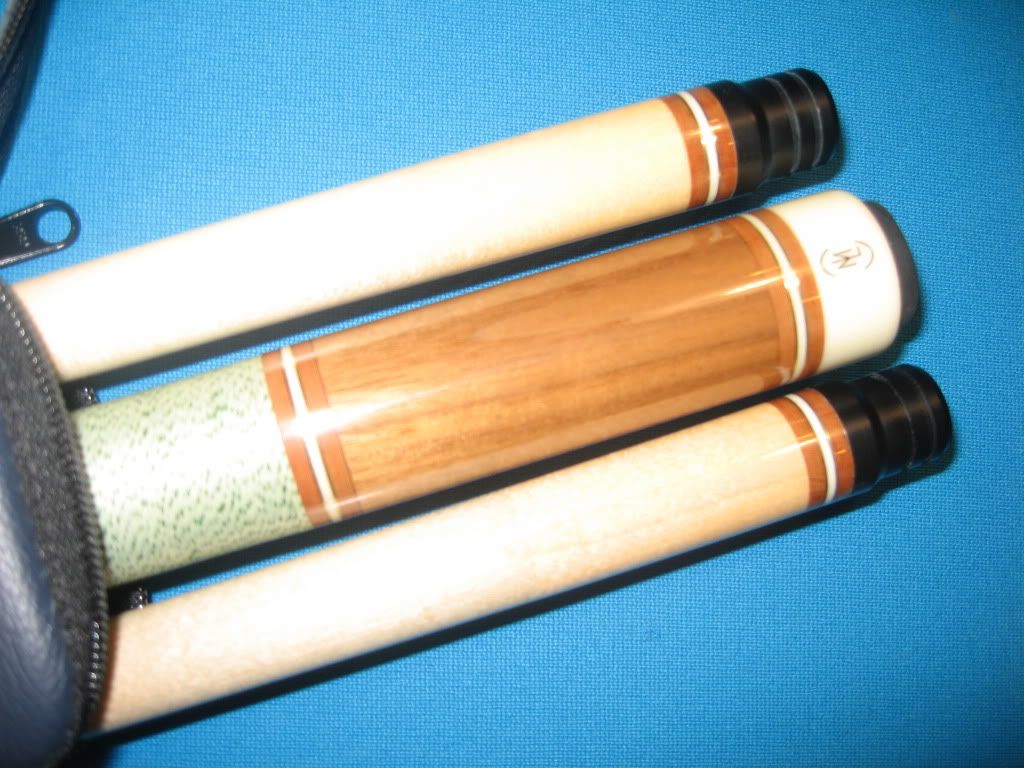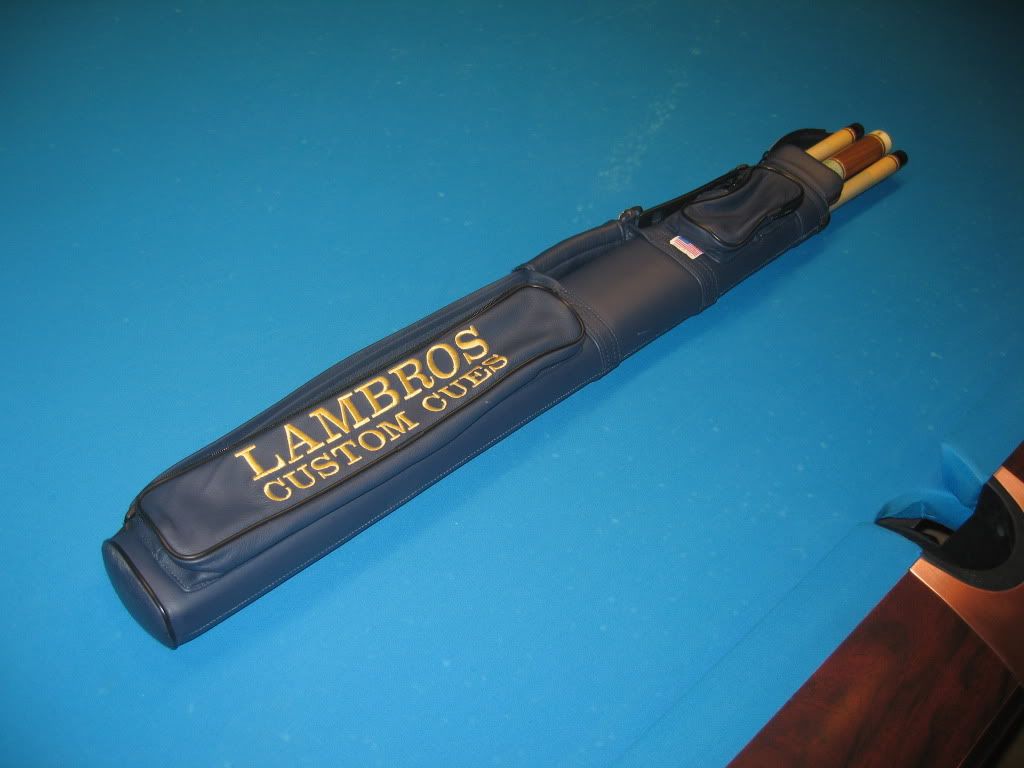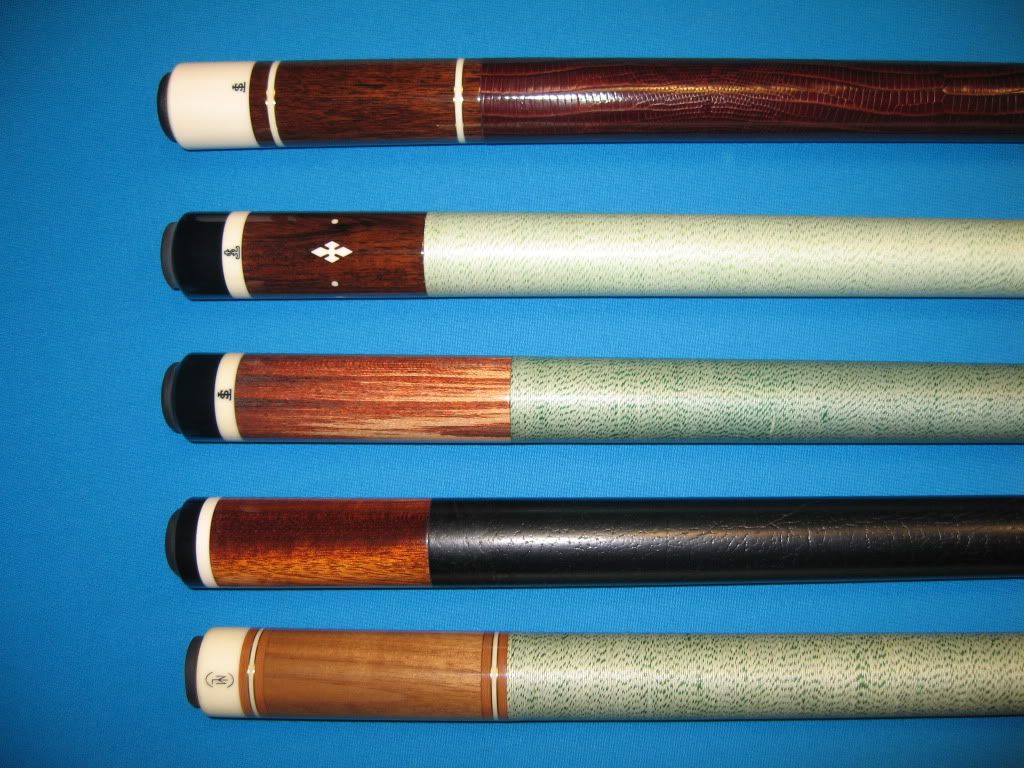 It is the bottom cue in the lineup. More pics are available if needed. REDUCED PRICE SOLD in the states. No trades please...
Dan Z
Last edited: