Omega Billiards
Silver Member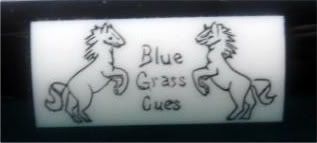 Available is another rare find, One-Of-A-Kind Richard Harris Blue Grass Cue.

The cue features a Gaboon Ebony nose with 6 Snakewood points. The Ebony butt sleeve features large blocks of scrimshawed Ivory, separated by long Snakewood rectangles.

Solid Ivory joint and 2 Ivory ferrules shafts with matching joint protectors.



The cue is in absolutely MINT, new condition. It was made in 2002.



Specs:

Butt: 15.8 oz
Shaft #1: 13 mm, 4.0 oz with Moori tip
Shaft #2: 13.1 mm, 4.0oz with Moori tip



The original price tag was $4500...

REDUCED:

$4200.



Trade offers are welcome.