SOLD SOLD SOLD!!! Thanks for looking!
Well, here's a story you don't hear every day... I was going through some boxes in my basement the other day, when I found one that contained a brand new Justis 2x4 case! :thumbup: It's like finding a $20 bill in your pants pocket, only much, MUCH better! I had commissioned this case from Jack in 2010, received it without opening the box, and some how completely forgot about it! :embarrassed2: So I opened up the box and pulled out the black velvet Justis bag, which contained a brand new, minty fresh, never used, black and silver 2x4 case. This case is brand new and never held a single cue, so you'll see that there is absolutely no chalk dust anywhere in it, and in fact, you'll also see that the rubber feet don't even have a scuff on them, because they have never touched the ground. This case has both the 8" and 16" pockets on it with the "scales of Justis" tooling on both, as well as on the back of the case. It also has the shoulder strap, silver rivet accents, and Jack's 'scroll' tooling, which is ultra classy IMO.
Unfortunately for me, my local pool hall has closed since then, and I don't play much pool any more outside of the occasional game in my basement, so I really have no use for this beautiful custom Justis case, so I guess my loss is your gain. One of the pictures posted below is of the original receipt showing that I paid $685 for this case. I would like to get $xxx plus shipping for it, and I'll eat the loss for being the only idiot that I know to ever forget that he has a brand new Justis case still sitting in the box... Payment method is PayPal + 3% please. Enjoy the pics, and Happy Holidays to all!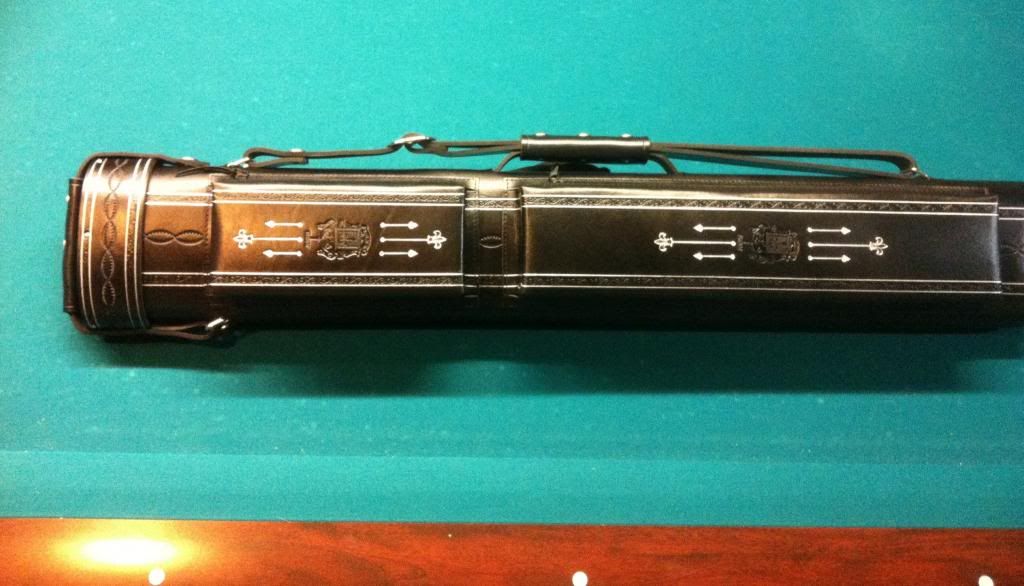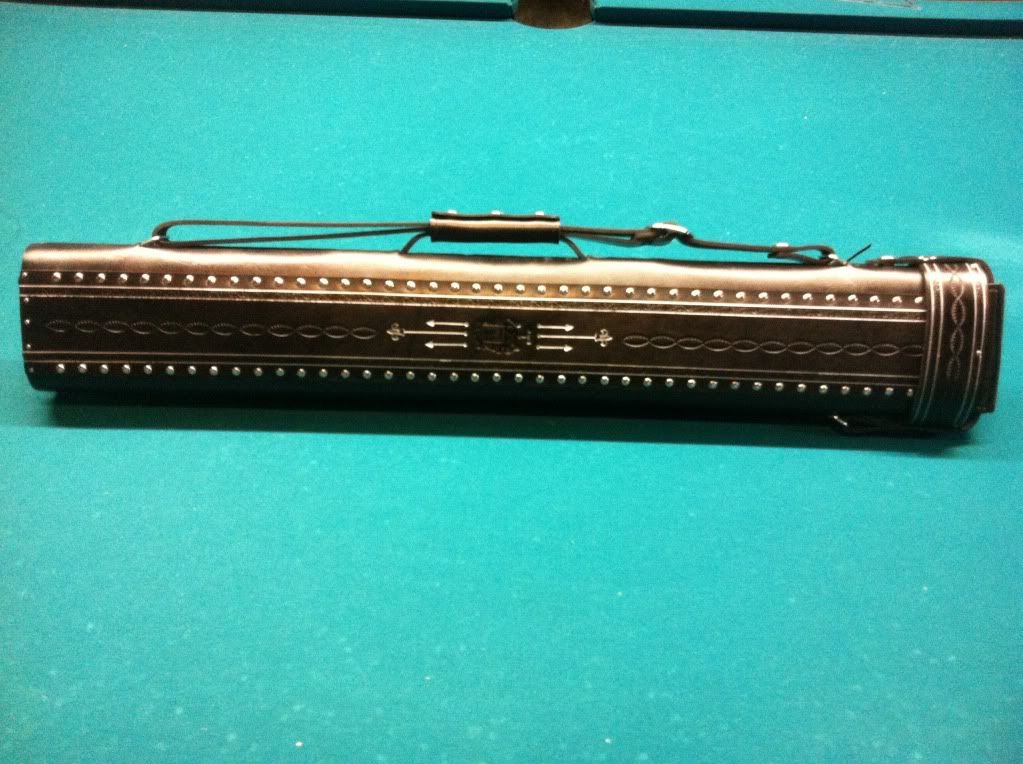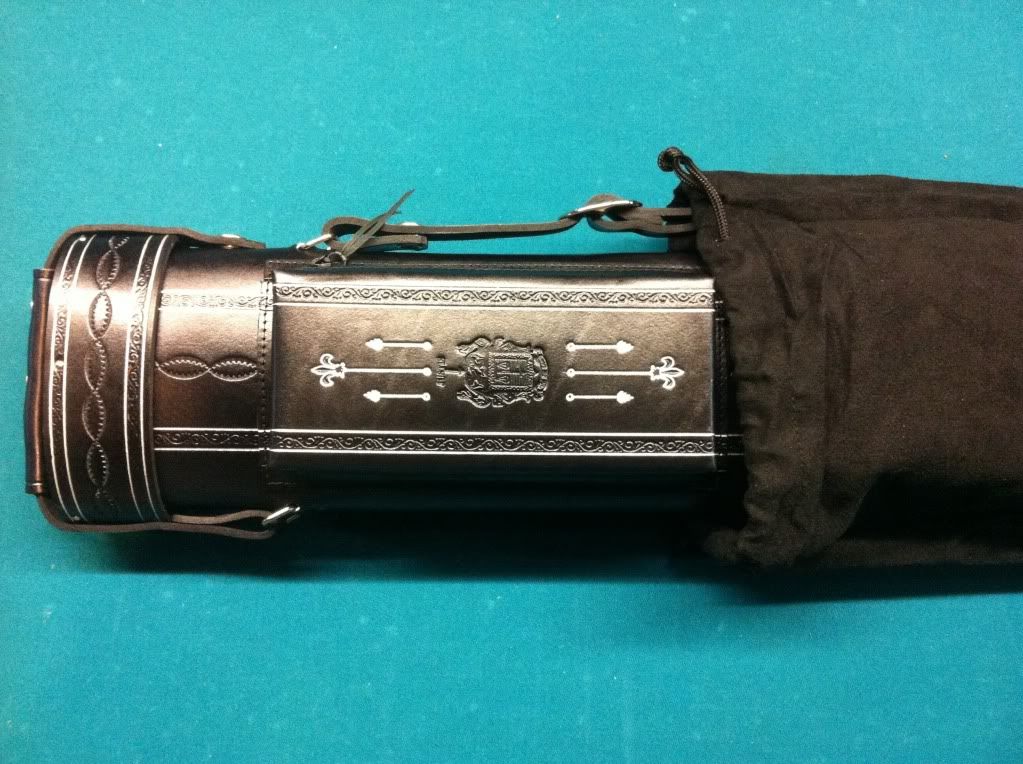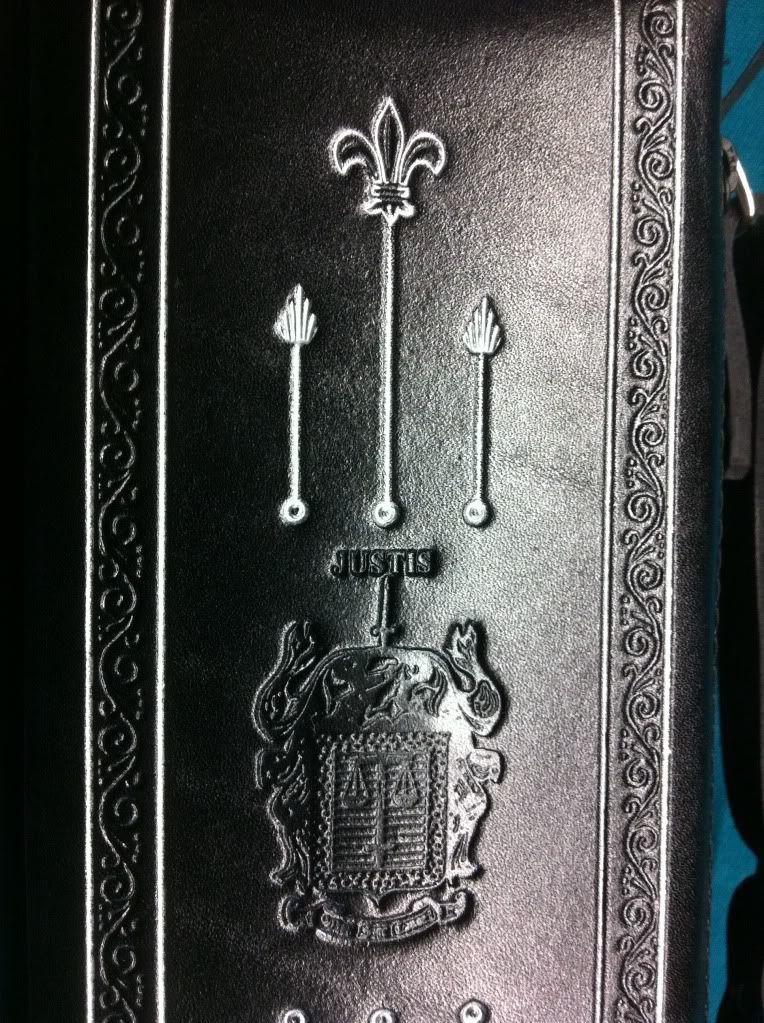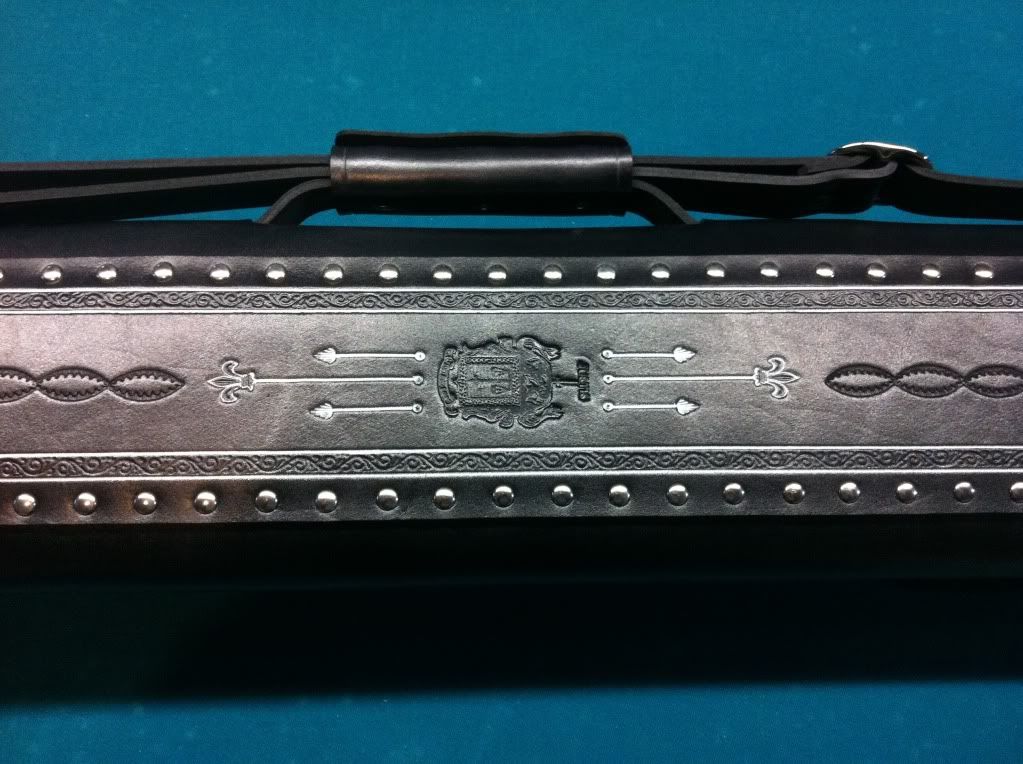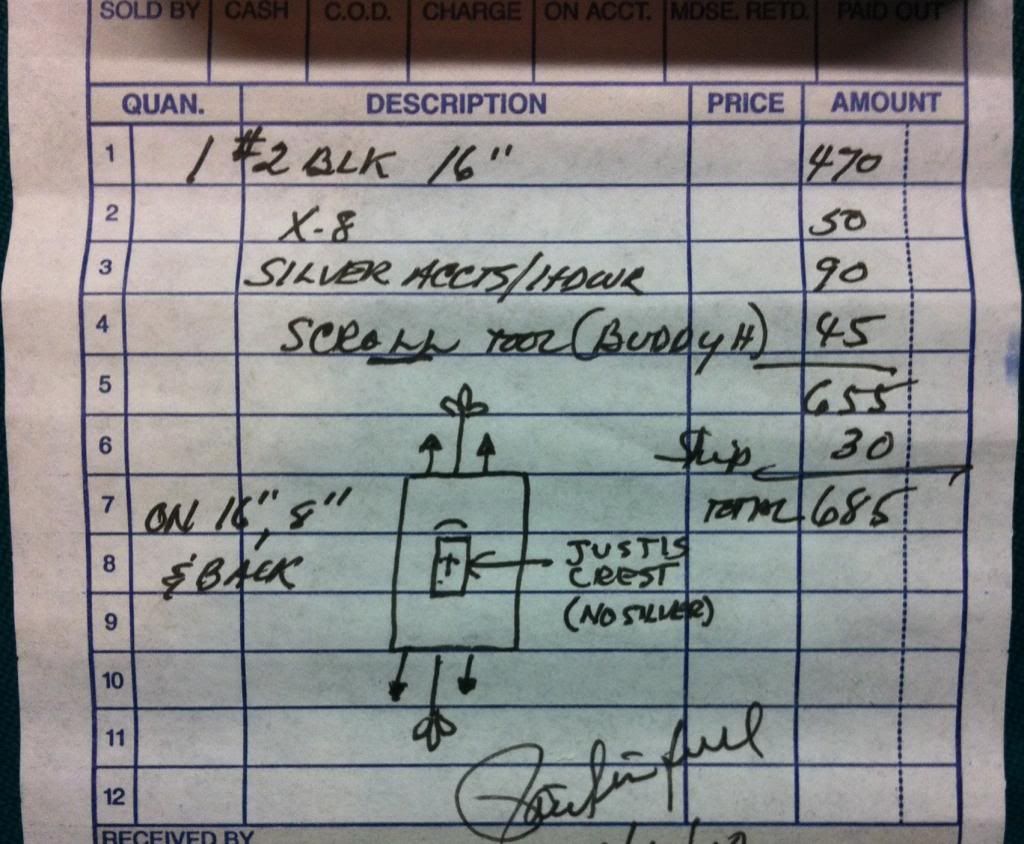 Last edited: