AzB Gold Member
Gold Member
Silver Member
This is a very unique custom cue set made in Ukraine. Never seen anything like it
The playing cue butt has the most intricate splices that I've ever seen.
Solid playing cue with 1 shaft Butt: weigh in at 15.75oz, 28.25" long, Butt diameter is about 1.10" (28mm), very unique quick release pin.
Shaft: Has mutliple splice, 4.74oz, 12.75mm, Kamui Hard clear, 31" Long, very minor taper roll
Breaker: Butt: weigh in at 16.14oz, 29" Long, Butt diameter is 1.20", Unique quick release pin. Shaft: 30" long, 4.80oz, 12.82mm, Ultimate break tip, Straigher together and apart.
Really good playing and breaking cue set....super unique. Asking SOLD shipped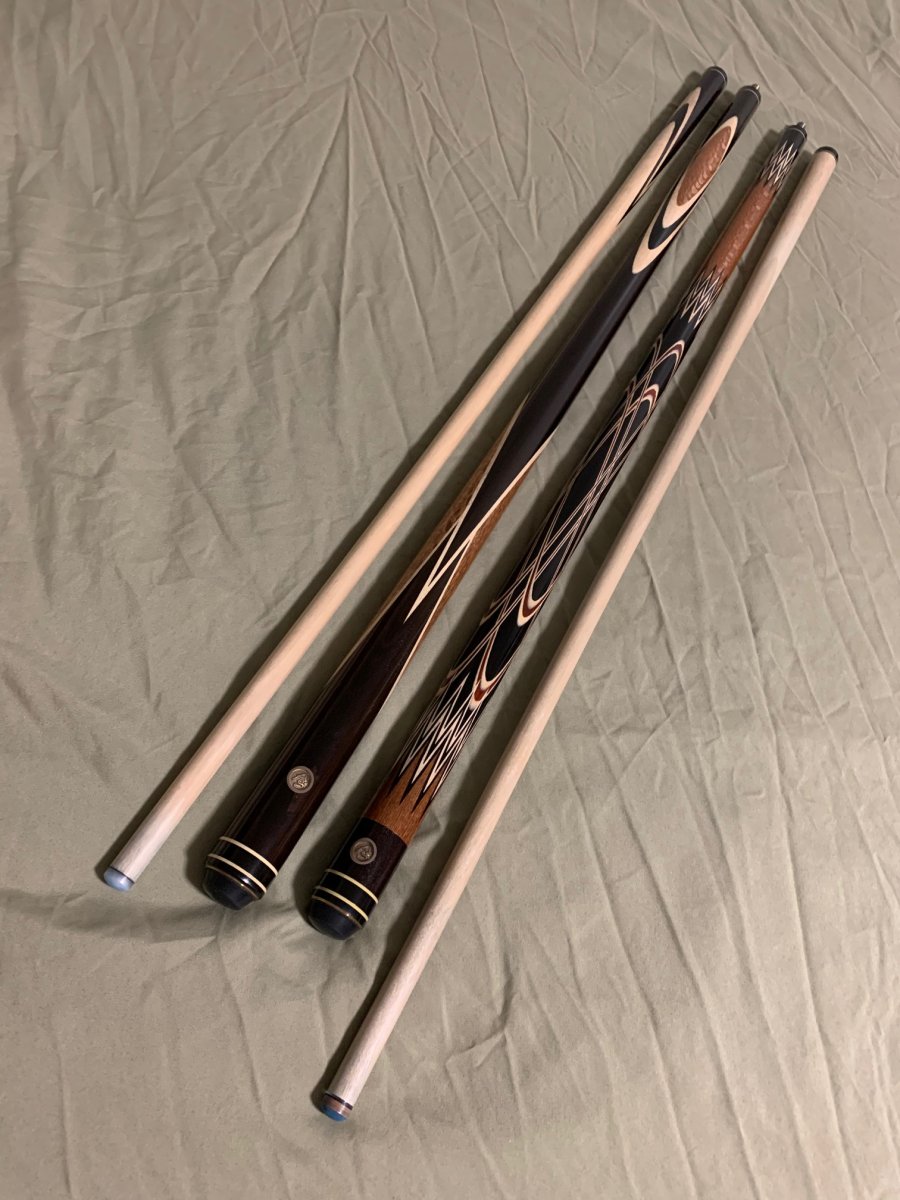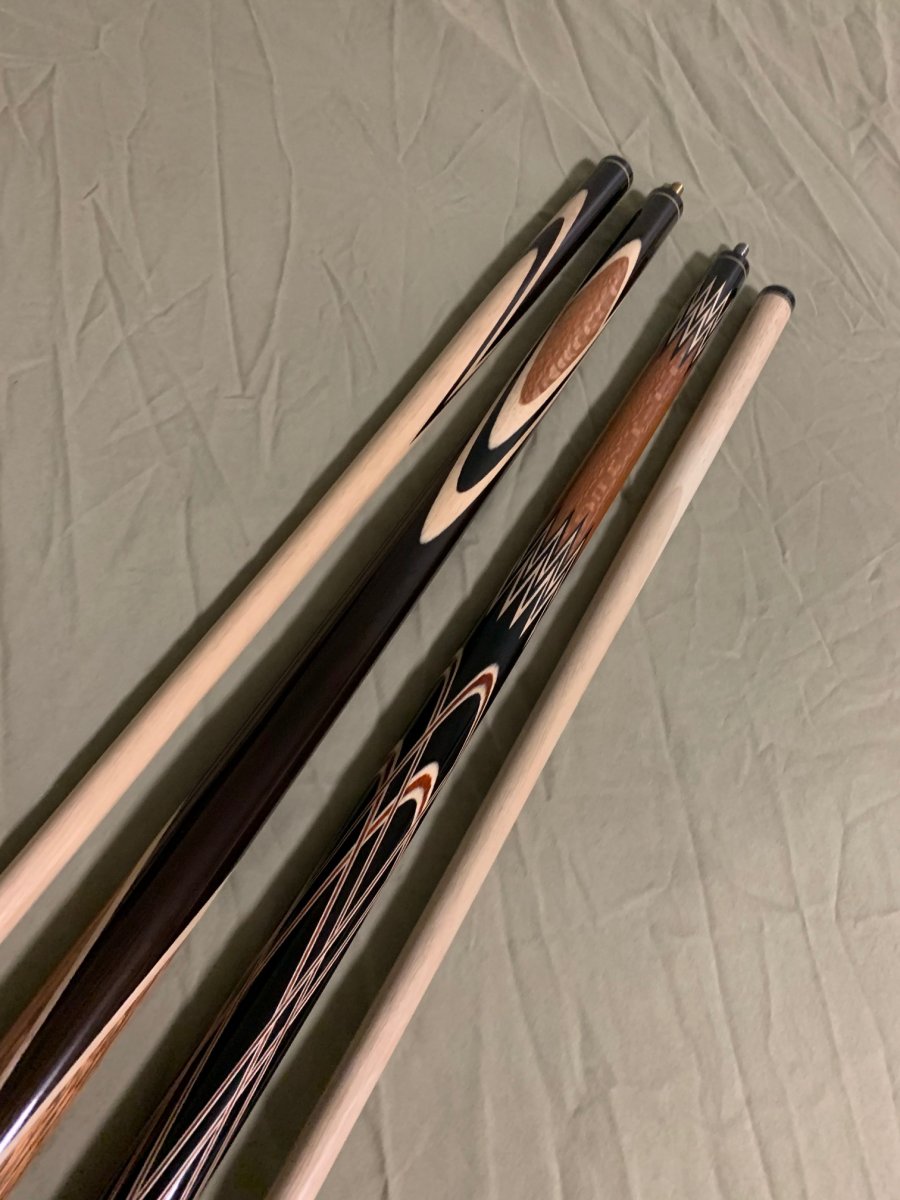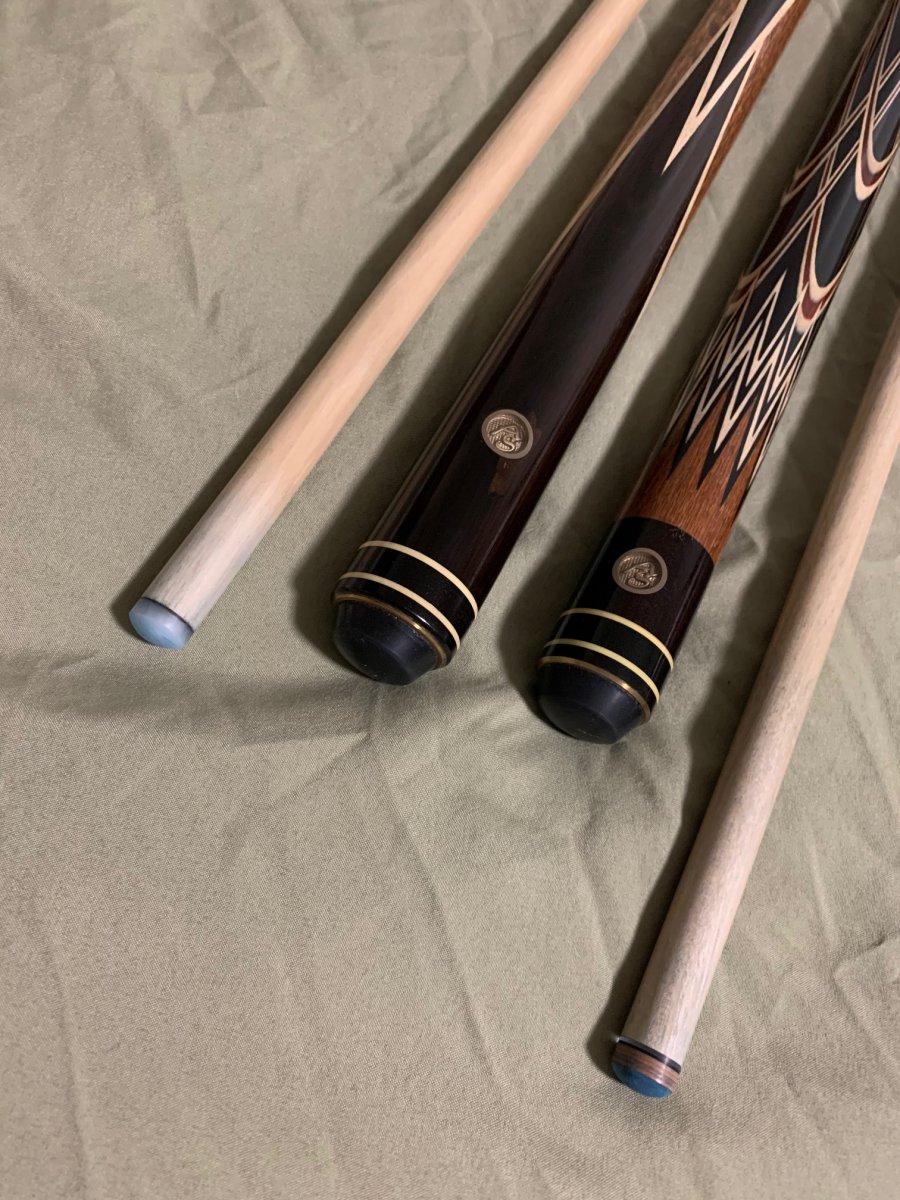 Last edited: