~{BULL DURHAM CUES}~
Silver Member
Looking to get both $old ea. shipped. Both in good played condition with some light bluing on the shafts. Both have 1 ivory ferrule W/kamui black tip and 1 non ivory with a triangle/le pro tip. Shafts are all full size when new as neither have been played much nor sanded.
Cocobolo 8 pointer darrin hill has 4 hi curly points with blk/grn/orange/blk veneers and 4 low coco points w/out veneers. Coco handle and 4 coco windows in the butt sleeve. Fancy ringwork at all positions. Both shafts straight as new. Couple of very small dings at the very bottom edge of the the black phenolic butt cap. Joint pin is brass 3/8x10. Juma joint collar.
Tulipwood and ebony Spitz cue from Davis blank. Buck horn joint, modified 3/8x10 joint pin. Fancy stitch ringwork at all positions. Four tulipwood points into ebony with blk/lime green/lt green/maple veneers. Segmented ebony handle, tulipwood butt sleeve. Old growth shaft has been played and has a roll to it but still is very playable and feels great.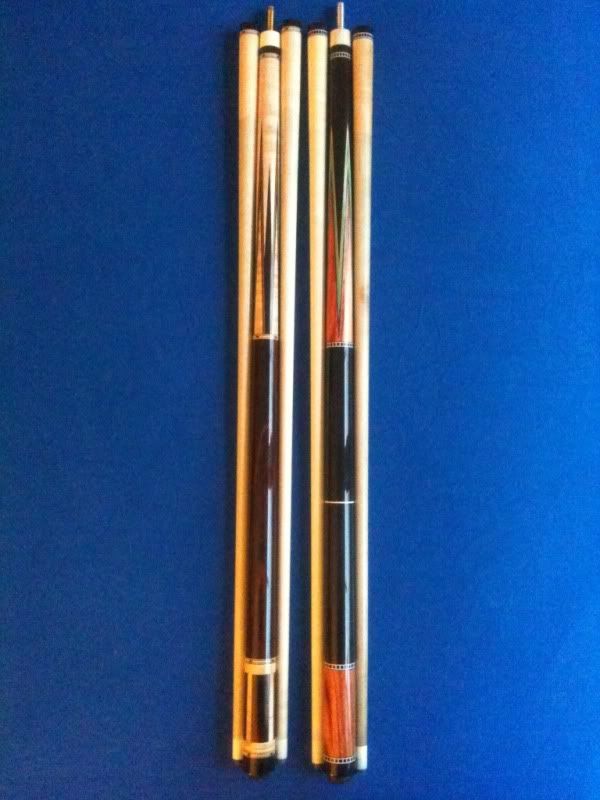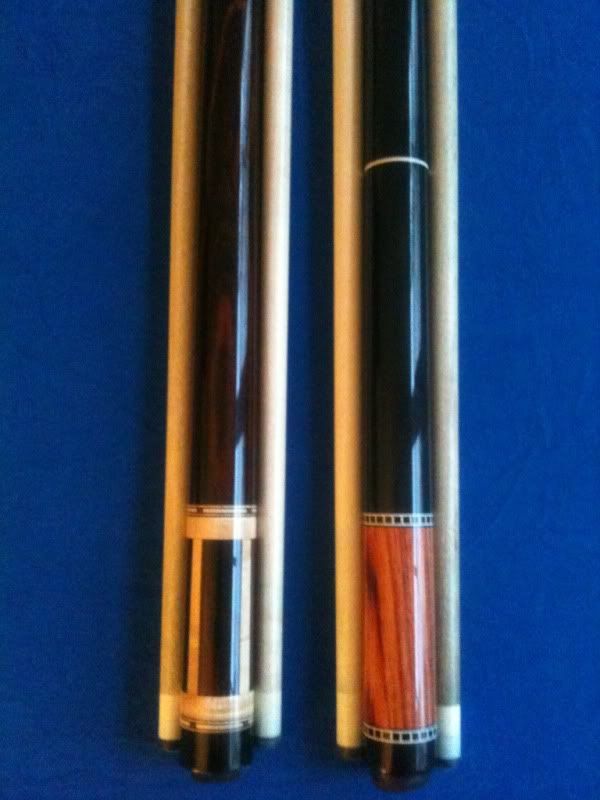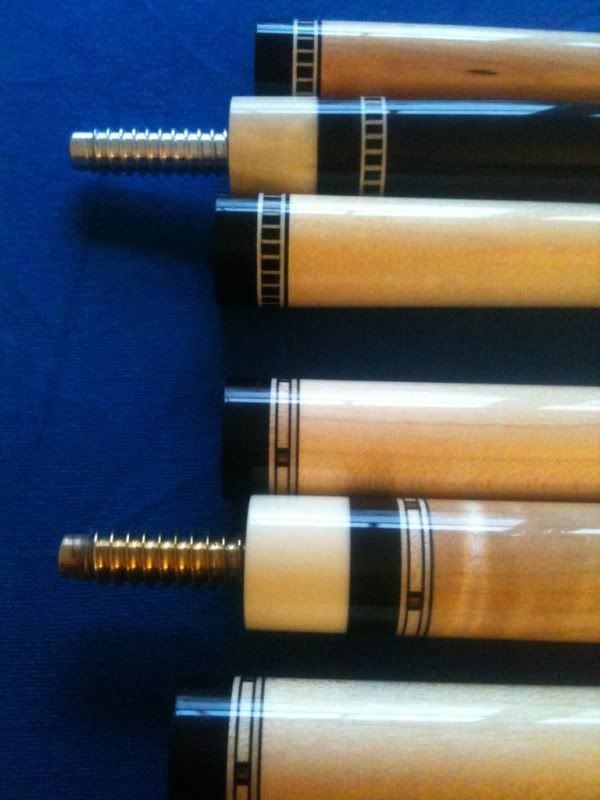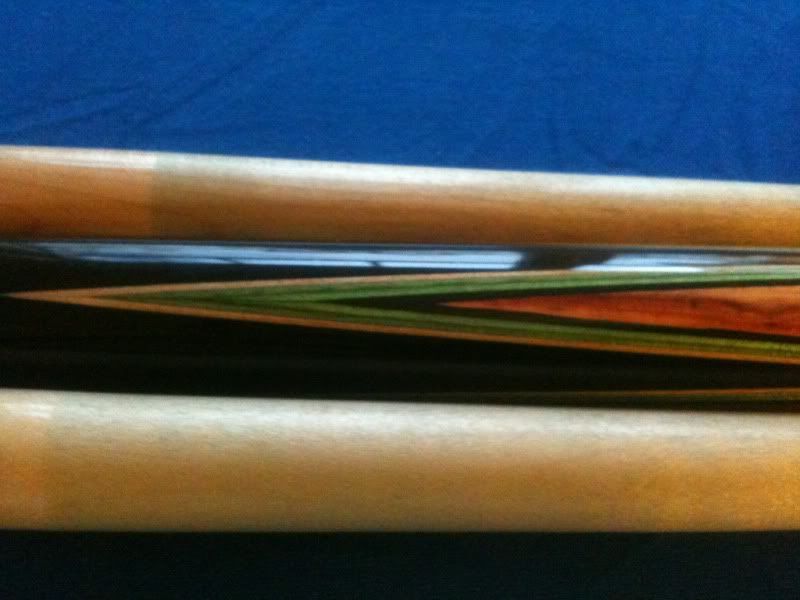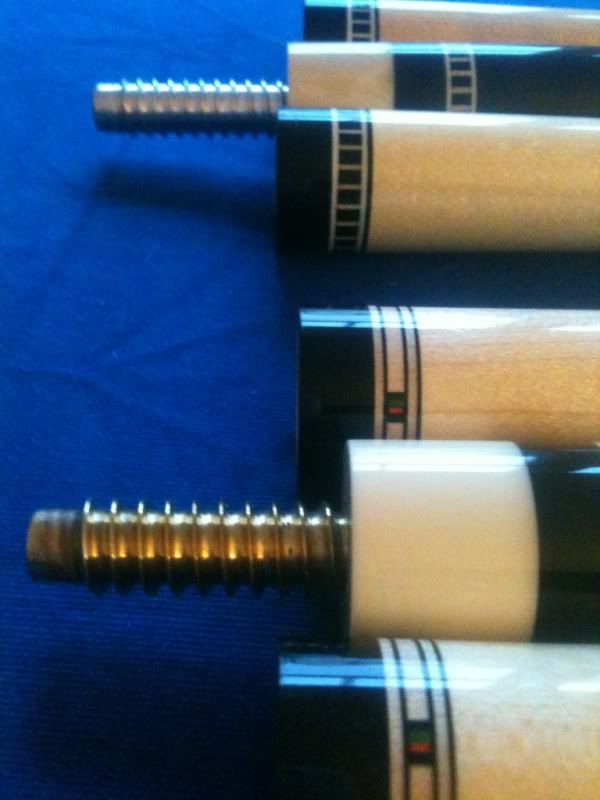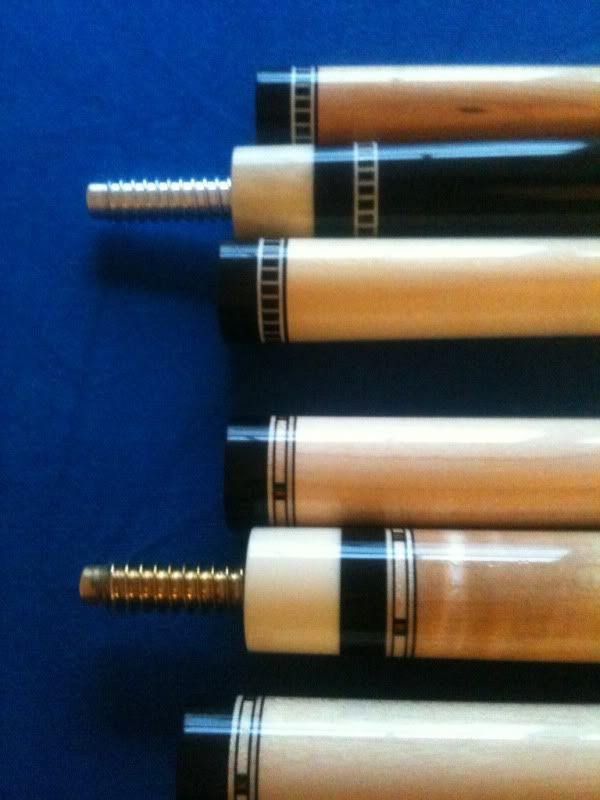 Last edited: