I have for your consideration a VERY NICE EDDIE COHEN traditional cue.
The forearm is constructed out of Birdseye maple with great natural tone. The points are constructed out of some JET BLACK EBONY with 6 veneers (4 standard+2 paper).
The butt sleeve is also black ebony finished off with a Bumper less Ivory Hoppe. The joint is flat face Ivory with a 3/8x10 pin, and finished off with classy ring set into black phenolic ..
The shafts are brand new in perfect un-hit condition..The cue is in new mint condition (I just received it )..
This is my 1st group of Cohen cues, and I'm very impressed with the craftsmanship, and most importantly the play-ability... I haven't hit any balls in awhile, and Eddies cues got me excited about playing pool AGAIN...
I'm open to trades, but they have to be NICE!! If you have any questions, or TRADE OFFERS please send pics, specs, condition and all info to
hauserdale@gmail.com
..
NO LONGER AVAILABLE
Specs:
19.2 oz
Butt 15.3 oz
Shaft 13 mm @ 3.9 oz
Shaft 13 mm @ 3.9 oz
Ferrules LBM
Tips TRIANGLE
Joint IVORY
Rings 3 PACK
Pin 3/8x10 SS
Wrap BLACK LEATHER
Black Phenolic Collars
Hoppe IVORY
Joint Protectors YES
58" Butt 29" Shaft 29"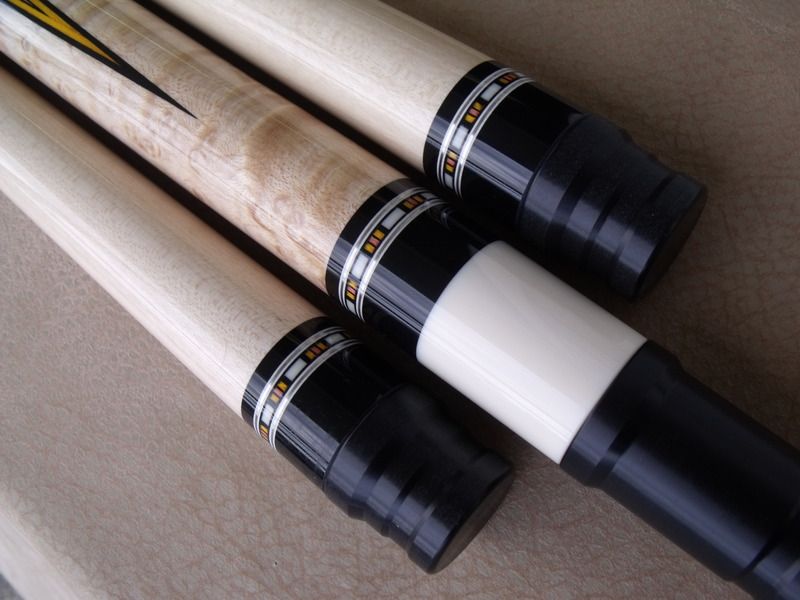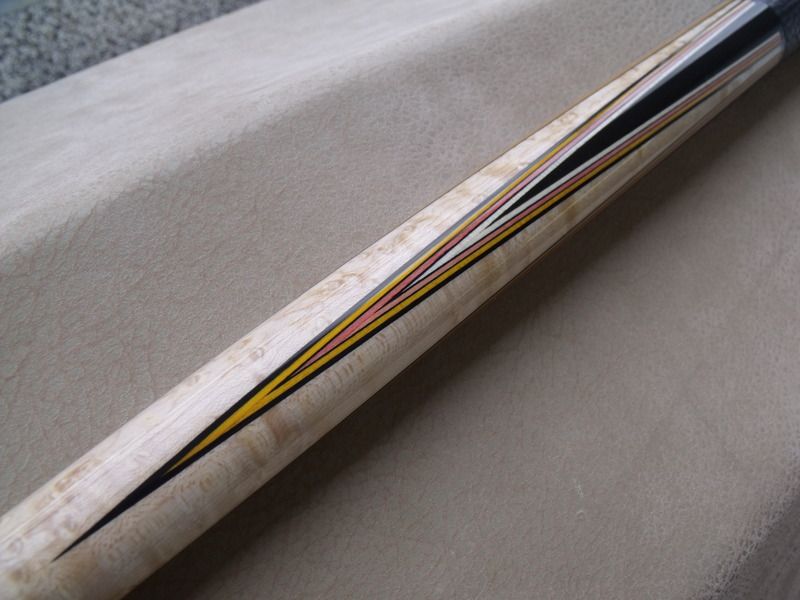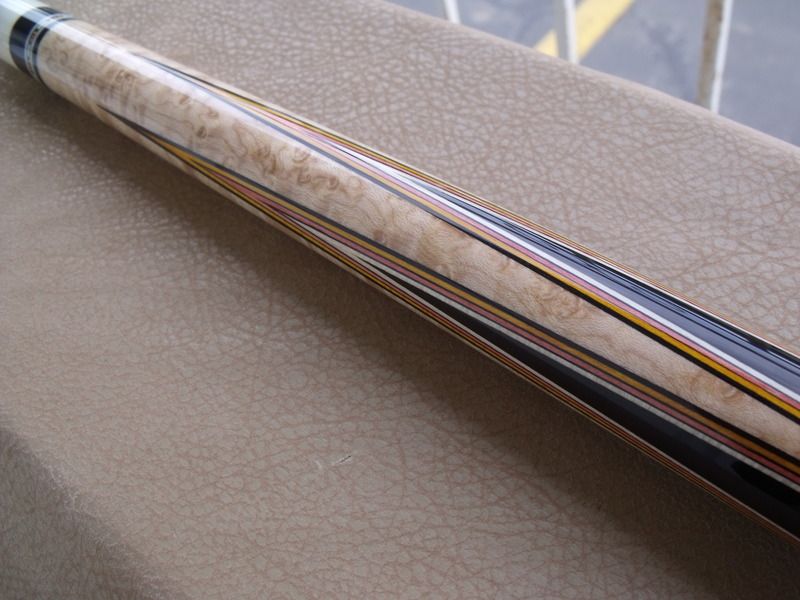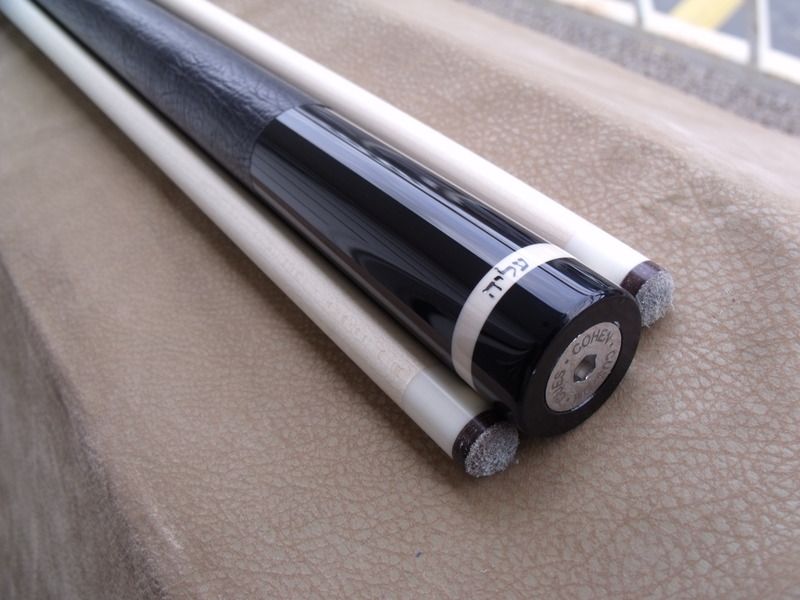 Last edited: