A good friend of mine is selling this cue... This cue is with me right now... This cue is used with some battle scratches... No Trade offers pls...
CueMaker: EDWIN REYES (DOC HOLIDAY)
Joint Pin: 3/8 X 10
Joint Material: BLACK PHENOLIC
Forearm: OLD GROWTH BIRDSEYE MAPLE
Description: 4 RECUT BRIDGED POINTS (EBONY, MAPLE, ROSEWOOD, IVORY)
Handle/Wrap: CHOCOLATE BROWN LEATHER
Butt Sleeve: 4 EBONY/ROSEWOOD WINDOWS with 4 IVORY SCRIMSHAW'ed with WILDLIFE ANIMALS
Buttcap: BLACK PHENOLIC
Ringwork: A, B, D and E (ROSEWOOD)
Note: 2 MATCHED 1ST GEN PREDATOR SHAFT (from blank)
Selling Price: $1,750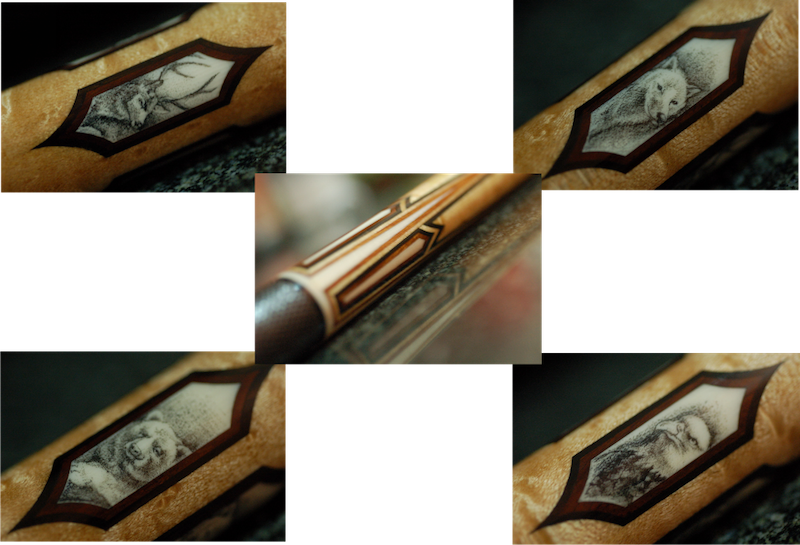 More detailed pix via this link...
http://s48.beta.photobucket.com/user/pinoy_from_hk/library/For Sale/ER DocHoliday Wildlife