Looking to sell or trade my Schon SL3 with 2 shafts. See description below for detailed information about the cue.
I bought this cue back when I first started playing again, somewhere around 6 months ago. I love the cue, but am trying to but something different or trade for something new to try.
The cue butt is in great shape with no major dings in the finish, probably some lighter scuffs that I haven't noticed, but in great shape all in all. The pin is VERY slightly bent, and I'm sure could be straigthened back out with no issues, but I don't know anyone here in Hawaii that could do it, and haven't wanted to send it off because as long as you screw the shaft snug, it doesn't effect play. I don't know how this happened, I can only assume that when I got it, it was already like this as i have not abused this cue at all, never dropped or anything, always has joint protectors on it. Joint protectors are also included with the cue.
The older schon shaft (with Schon on the collar) has a slight taper roll, it's not bad at all, maybe one credit card, and the tip doesn't leave the table. It does have a small knick in it somewhere towards the ferule. I shoot with this shaft on a regular basis and the taper nor the knick have effected the way it plays in the slightest.
The second shaft, the newer one, is virtually unplayed, I have used it probably 5-6 times, and it was unchalked when I got it. It has been chalked, but not extensively played with, and is dead straight.
Specs:
Cue total weght is 19.5 oz.
Shafts are both 3.8 oz and 12.75mm
Butt is 15.7
All in all the cue shoots great, I have just moved on to my Frey sneaky, and really don't pull this one out very often, and am hoping to find/try something new. I would REALLY like to move this cue quickly as there are a couple of cues that I am looking at and would like to have some cash to buy it.
Price is $450 OBO with the case pictured and both shafts.
Trades I would consider but are not limited to. A Huebler with at least 1 ORIGINAL shaft with the nylon insert, but will listen to all offers. Other trades could include custom cues of similar or greater value(could trade up with more cues or cash depending on the deal) maybe a 3/8 x 10 predator shaft and cash or cue. Check my signature for my other sale/trade offerings. I would combine any/all of these for a Huebler custom shop, nicer custom cue. I LOVE ebony/dark wood, classic 4pt style cues. Also possibly a 4x case.
If it's not FS/FT ask anyway, everything has a price. Thanks for looking.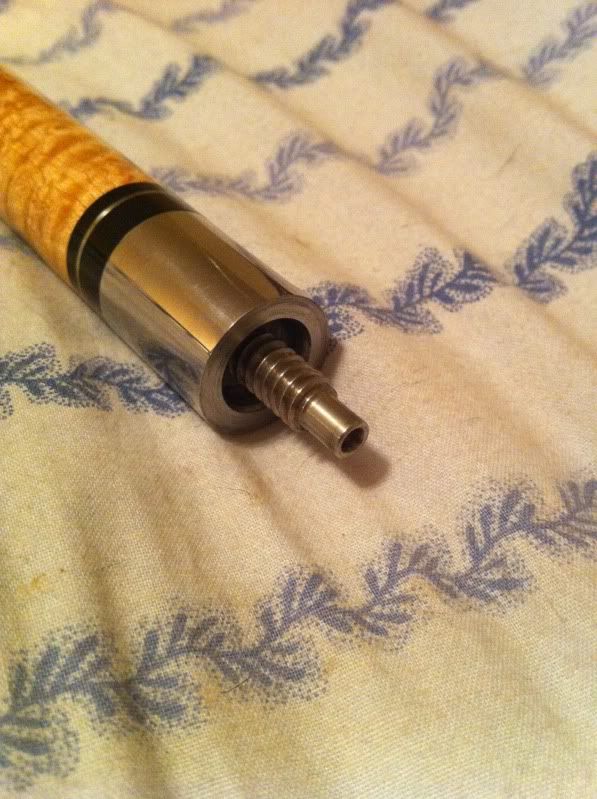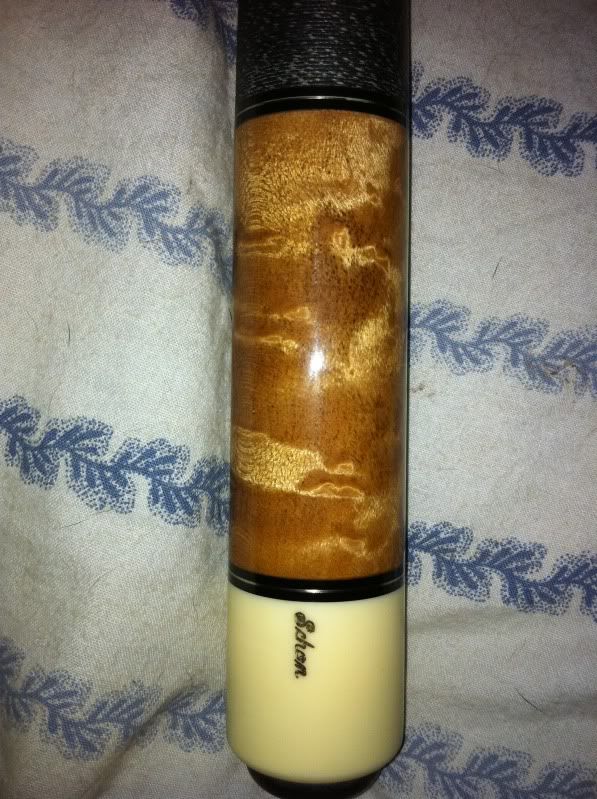 Last edited: