<<<<<FS Zinzola Highly Figured Nara and Amboyna Burl>>>>>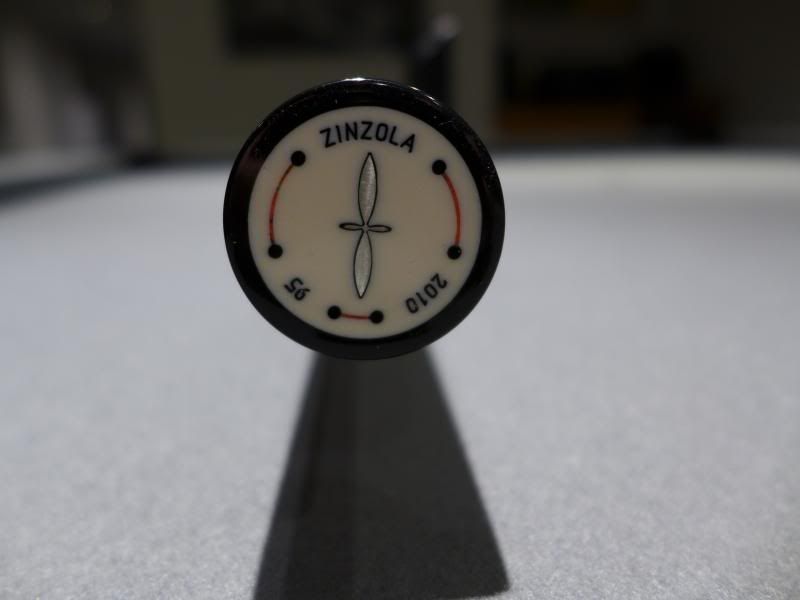 Cue #95 Highly figured Narra Forearm with 4 Amboyna Burl Points. Veneers of Black Paper, Yellow, Black Paper, Red, Black Paper, White, Black Paper, Red, Black Paper. Single Ivory Propeller in each point. 4 Large Ivory Propellers, 4 Smaller Ivory Propellers and 8 Ivory Dots in the Butt. Ivory Lazy S Ringwork at Joint and above and below the wrap. Ivory Joint. Ivory Hoppe Ring. Bumperless Ivory Bottom, inlaid with a Silver Propeller with signature and barbells. Elephant Ear Wrap.
Specs:
58"
18.8 oz
Butt: 15oz Shafts 3.8oz
Cue is in excellent/like new condition.
$1900 b/o shipped & insured in USA
Questions or additional pictures to:
dpoppy@aol.com