theemperorhasnoclotheson
Silver Member
I have acquired a now deceased friend's repair shop supplies and have the following to offer for sale.
I may have more once I finish going thru it all. Any questions please ask me. You MUST respond in this thread
if you want anything, It is a first come first served sale, please No offers thru PM. If you want to make an offer
on the whole lot, state that here and then message me with your offer, Thanks and have a great weekend
2-Sets of 3 shaft drive pins 3/8x10, 5/16x14, 5/16x18 - $20 per set shipped
Bumpers - 25 pieces of the bar cue type, 10ct bag of the 1" dia type, 10ct bag of the 15/16" type $20 shipped for the lot
26 - leftover spools of linen, all from atlas, none of them can do a full cue. $23 shipped
Mitutoyo 4" dial calipers, plastic lens has slight damage in the upper corner but they work fine, $45 shipped
Taps -
1 - 4" long x 3/8x10, $30 shipped
1 - 4" long x 5/16x18, $30 shipped
the above were purchased from Atlas
2 - 7/16x20 insert tap, used for uniloc and other centering barrel inserts, $10 shipped each
3 - 5/16x18 taps, $15 shipped for all 3
Take all 8 taps for $100 shipped
All shipping is United States only, and Paypal only, If sent Friends/Family.....if not please add 3% to the purchase price.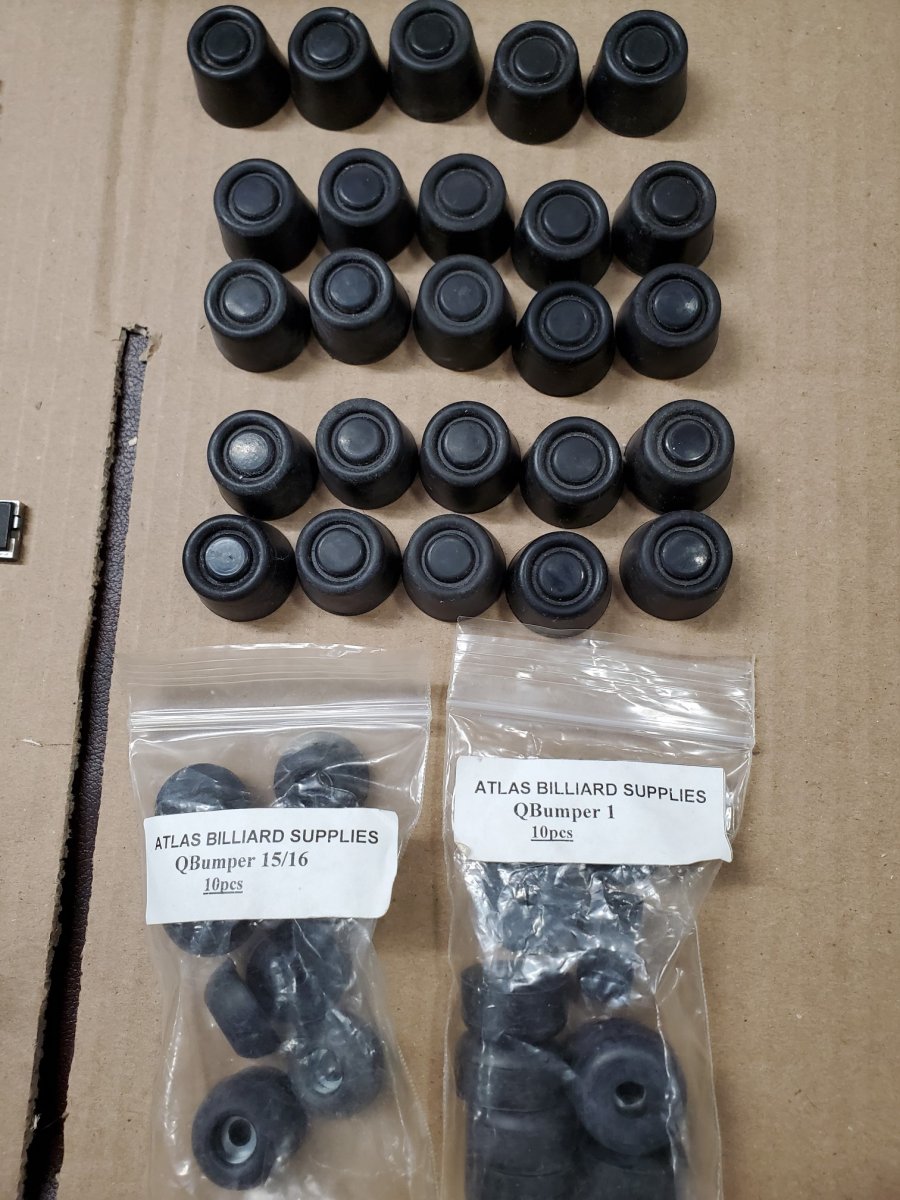 Last edited: