More options for the straight pool world record video
*****Now Available*****
You can buy the package for 120.00 which includes a DVD or thumb drive plus a signed photo and Certificate of Authenticity that has a piece of the Simonis cloth glued to it from the World Record table. You may also purchase the items individually for 60.00 each.
Jayson Shaw's World Record 714 High Run on DVD or USB Thumb drive
60.00 shipping included USA
80.00 International
Certificate Of Authenticity with Numbered piece of the Simonis Cloth from Pool Table of the World Record High Run
Autographed Photo of Jayson Shaw
60.00 shipped USA
80.00 International
Payment by
PAYPAL at
jaysonshaw88@yahoo.com
Or
CASHAPP at $JAYSONSHAW714
Please leave your name, address & Your choice of DVD Or USB in comments
714 people who order 2 items will be put in draw to win a $1000 personal Eagle Eye cue with case and extension.
***** Own Billiards History. Jayson Shaw's 714 World Record High Run in this Exclusive package. *****
Please allow about 15-20 days for delivery as the DVD & USB are in production & S&H.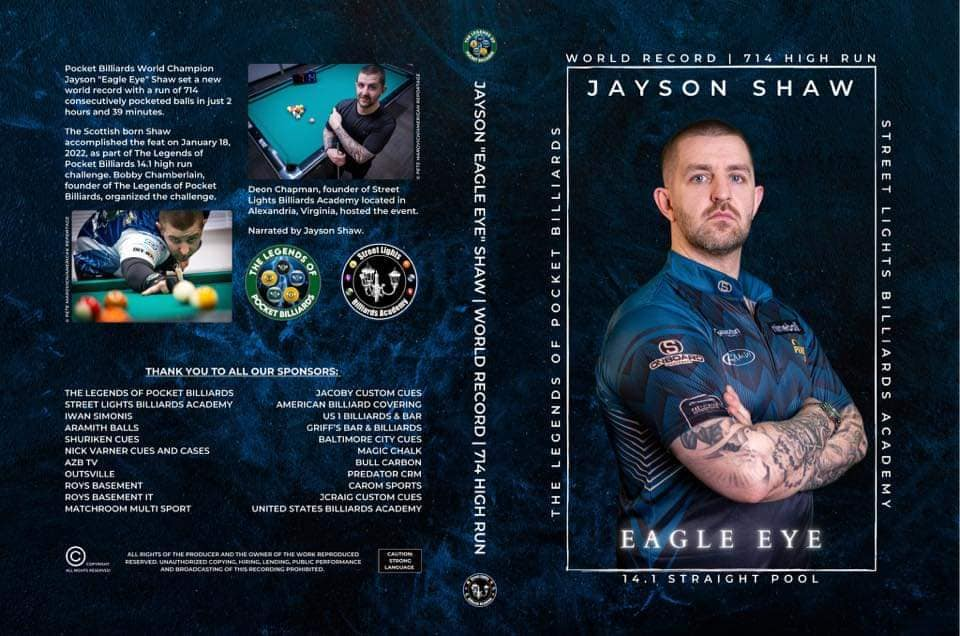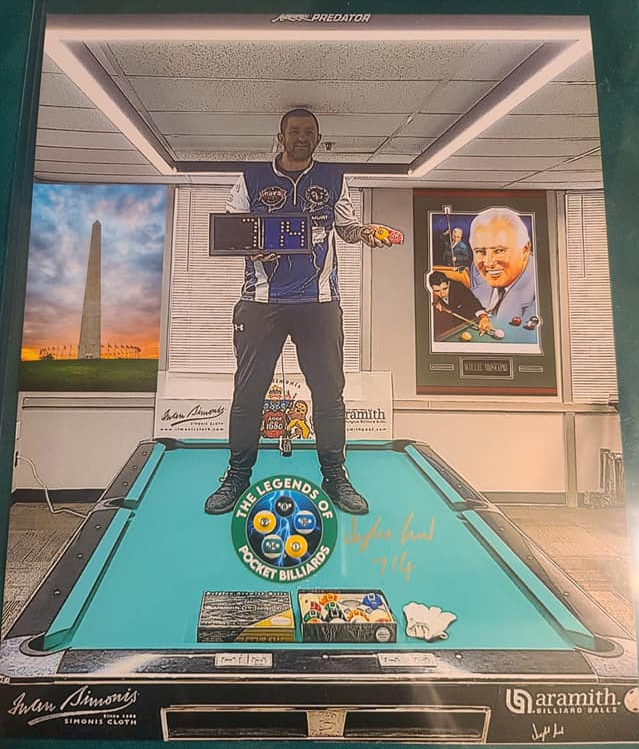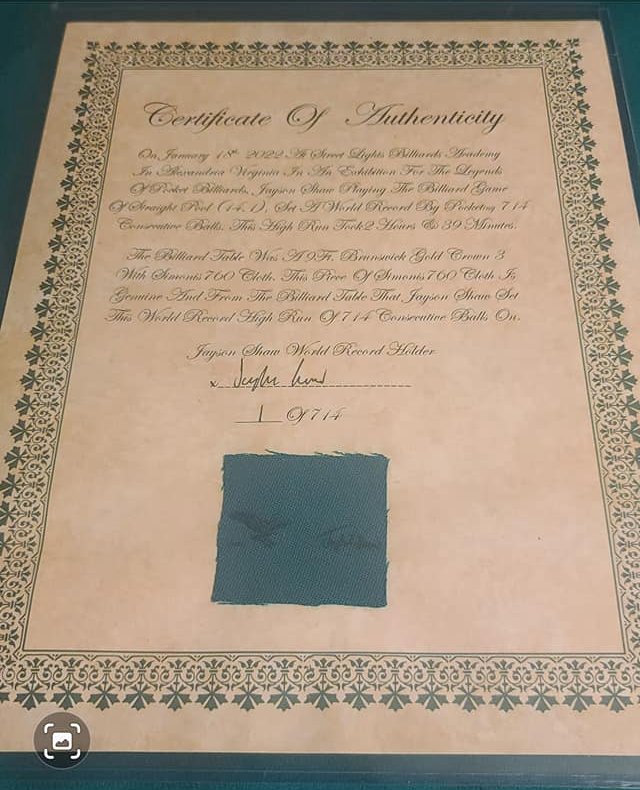 Last edited: