Wanna Sell Your Hercek?
Gold Member
Silver Member
Here is a beautiful Joel Hercek for sale.
The cue is 59 inches with 4 Ebony points into Birdseye maple. The veneers are black, mahogany, blue, and white. The cue has ivory inlays and a piloted ivory joint. The butt cap is delrin. The shafts are 13mm (small taper roll) and 12.4mm (straight) with ivory ferrules. The cue weighs 19 oz and 18.5 oz with the smaller shaft.
The cue is in excellent condition.
sold
Thanks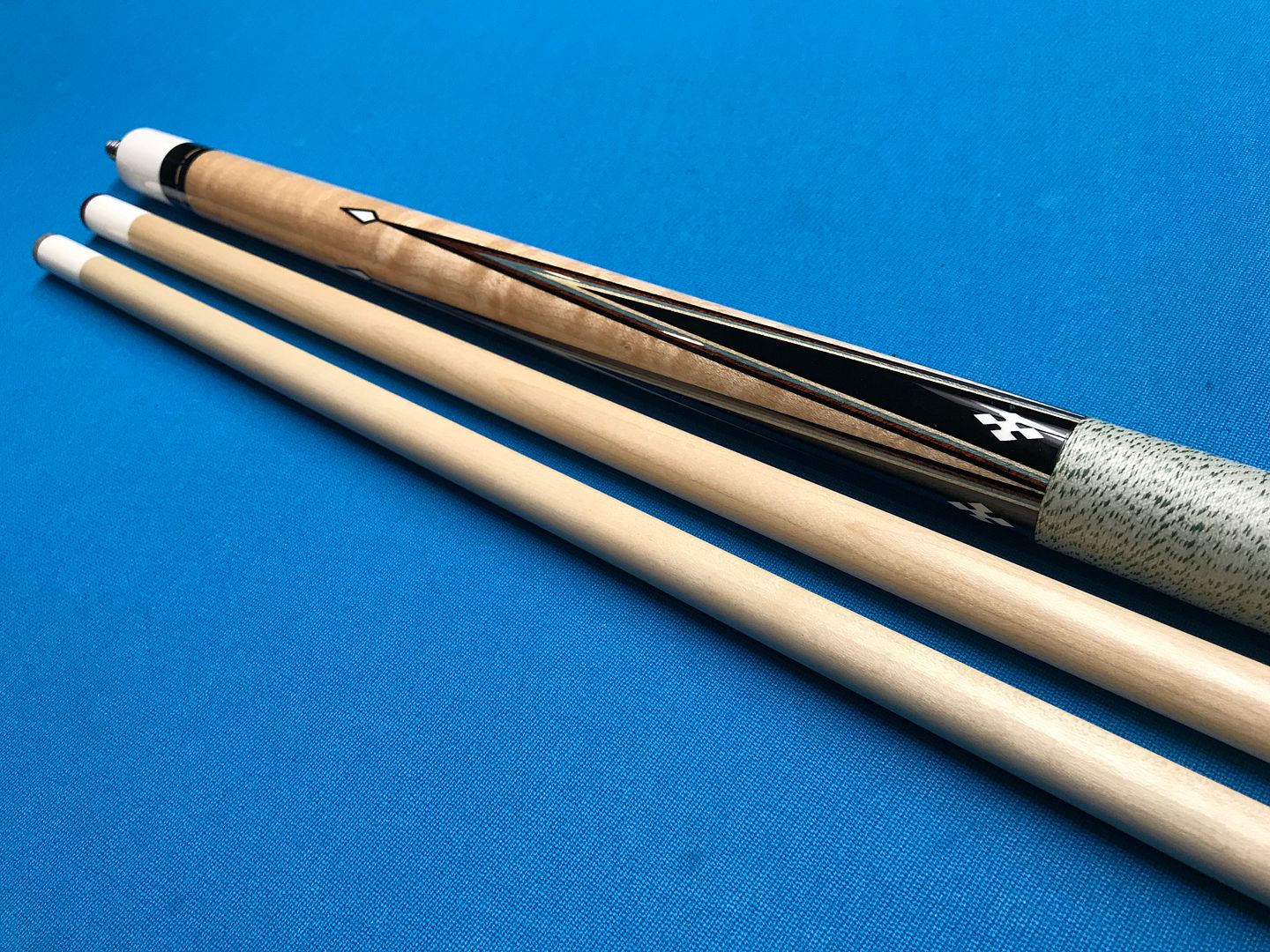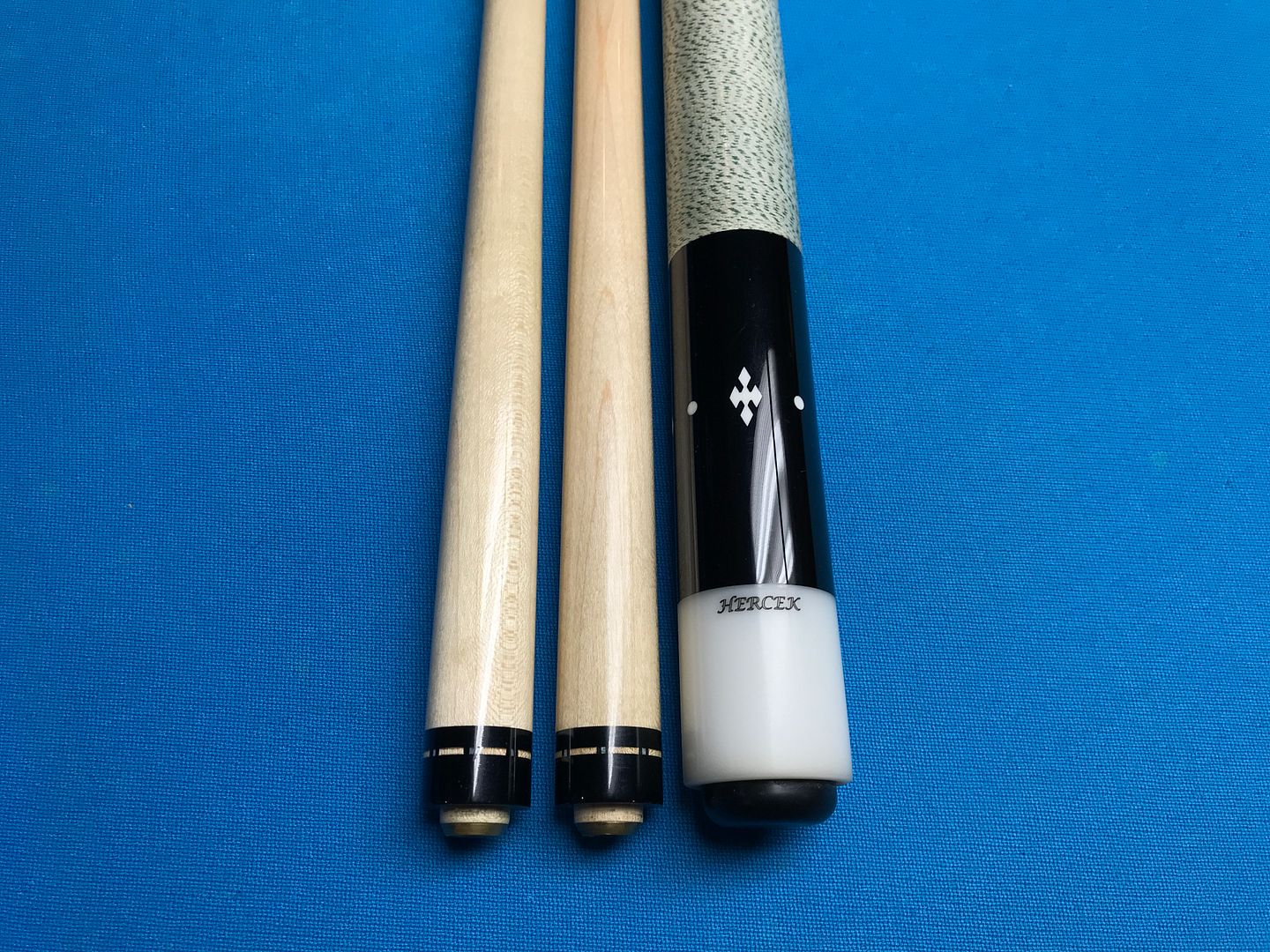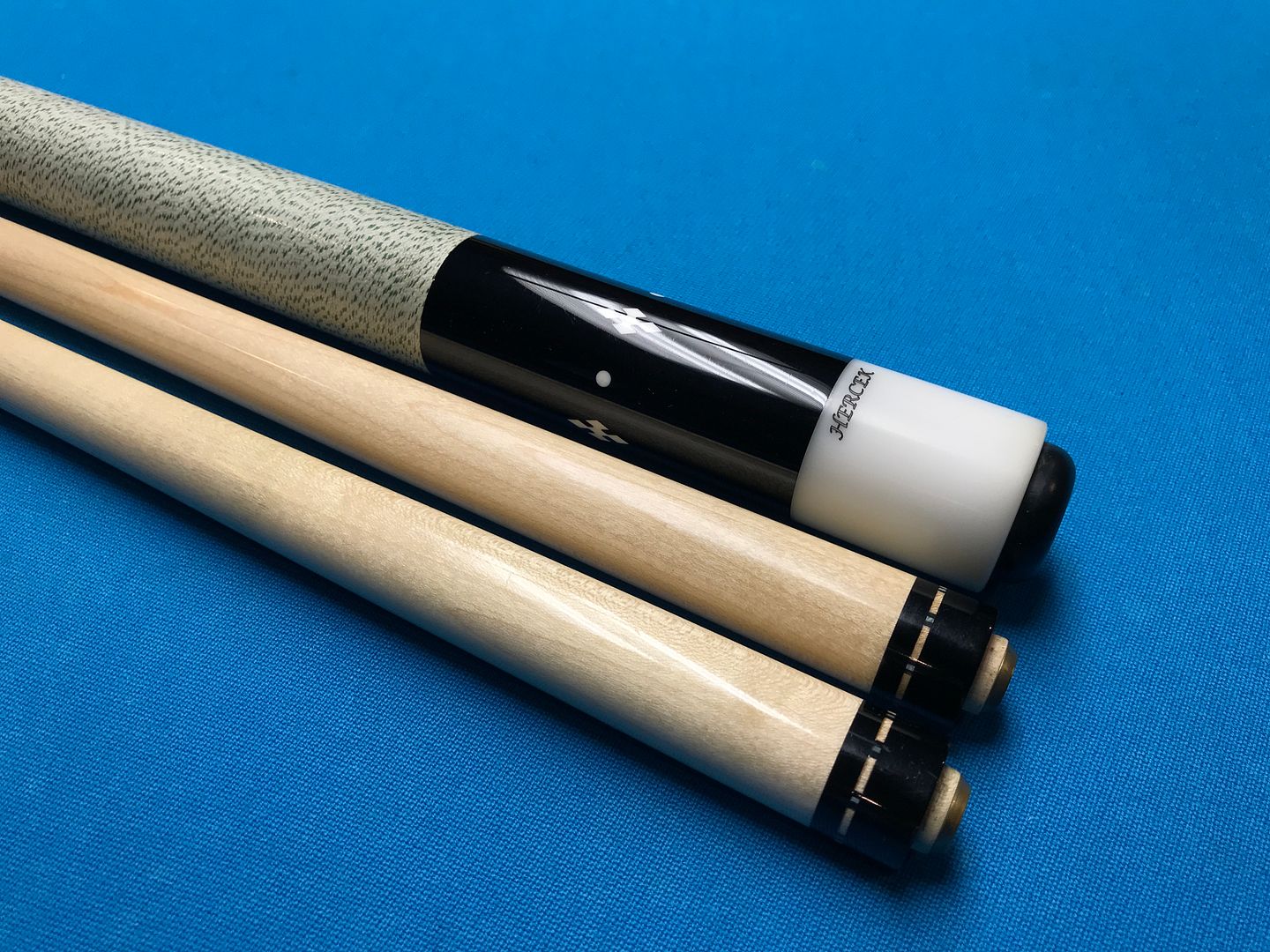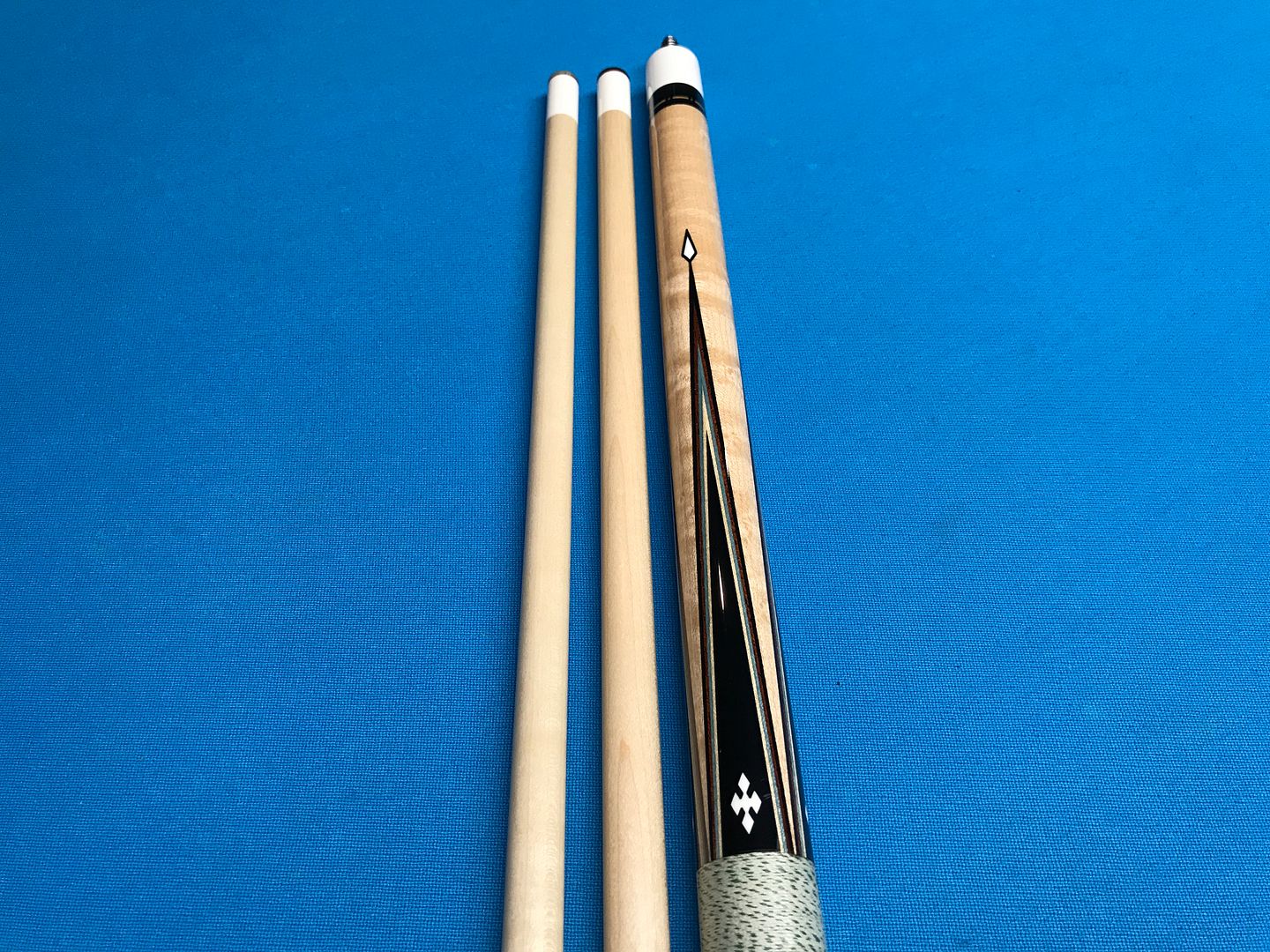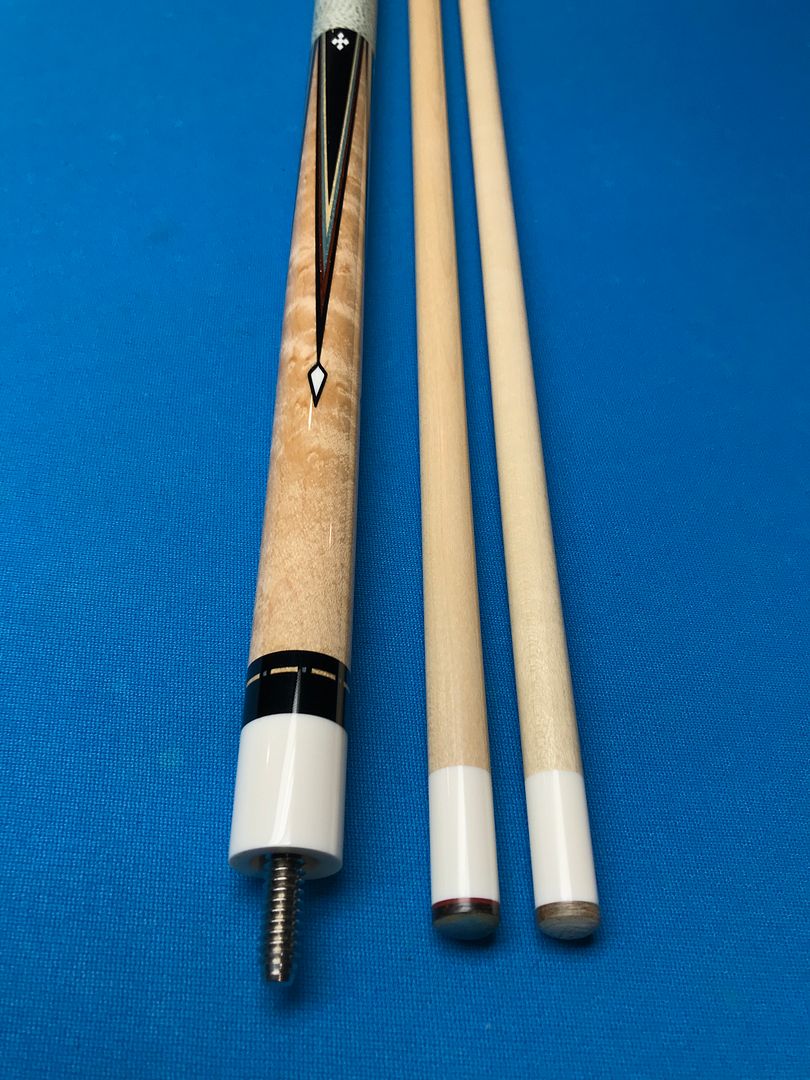 Last edited: