So I was looking to buy a new table cover for my diamond pro am. Saw some online that looked ok and Diamond doesn't advertise their price for their table cover. I bought my wife a nice sewing machine about 2 months ago and she said she would make one. At first we were going to go with ripstop nylon fabric but then we thought it probably wouldn't be water proof. So we decided on vinyl fabric and I think it came out pretty well. She did 90% of it and I sewed the last 10%.
What do you guy think?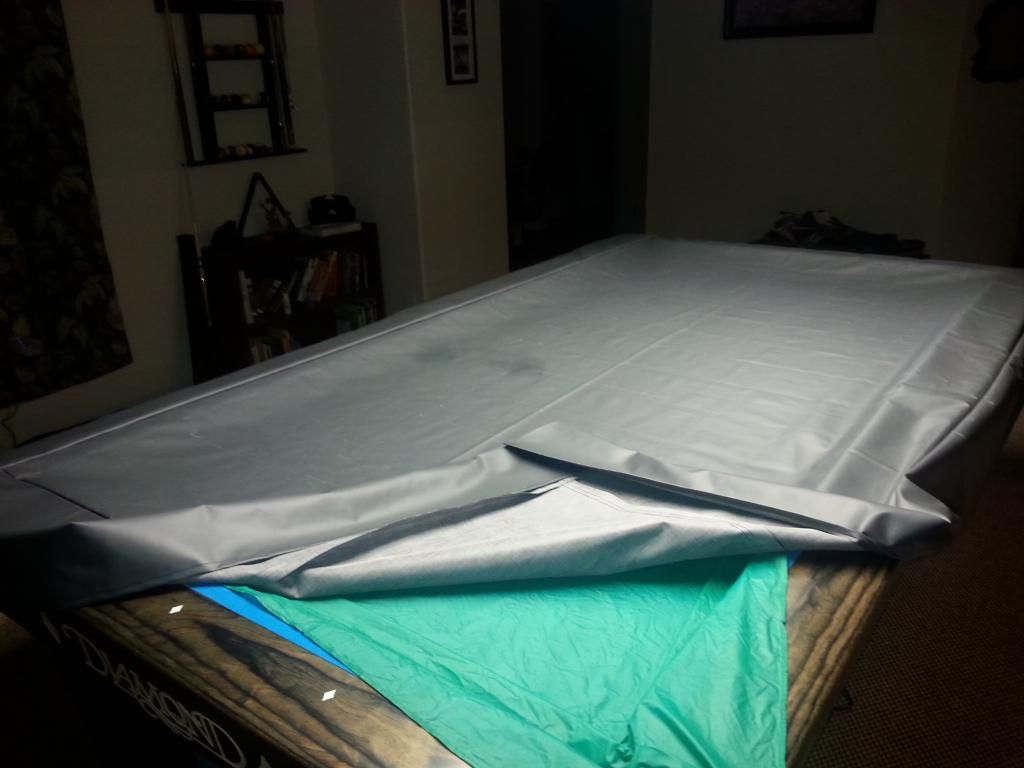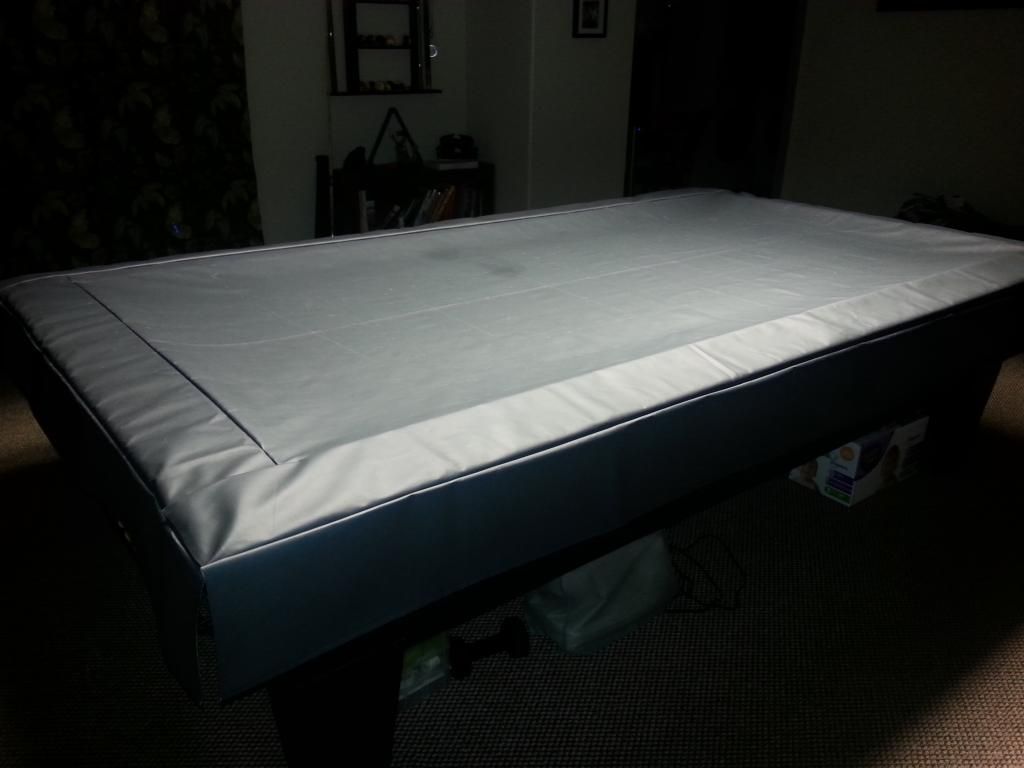 I think she did a great job!!! The green tarp underneath was the old table cover from Wal-Mart.