AzB Silver Member
Silver Member
1.) Early Tad Conversion:
All original, but the tip will need to be re-glued. (I didn't want to fool around with it.)
Rolls very straight, especially for it's age. Maybe just a tickle in the shaft… Maybe.
Some bumps and bruises.
Comes with LOA from Fred.
Butt: 14.3 oz.. 28.5".
Shaft: 3.3 oz.. 29". 12.2 mm..
2.) Vintage Unknown:
Bought as a Horn. Maybe it is. Maybe it isn't. Personally, I think not.
58". 5/16x14. Good refinished condition. Old yellow micarta ferrules. Butt rolls straight. One shaft has noticeable lift. The other rolls pretty good. The silver rings in the collars are all different widths.
Butt: 29". 16.08 oz..
Shaft 1: 29". 4.1 oz.. 11.7 mm..
Shaft 2: 29". 4.0 oz.. 11.5 mm.. Noticeable lift.
3.) Vintage Unknown Titlist Conversion:
58". 3/8x10. Very good original condition. A few light nicks and dings. Possibly Cortland wrap. Natural ferrule has a hairline. Shaft does not seem to be made from the original Titlist. It has a small gouge in the wood at the bottom.
Butt: 29". 14.9 oz..
Shaft: 29". 3.6 oz.. 12.7 mm..
Looking for Tad and Titlist are sold obo for the three cues. US/PayPal only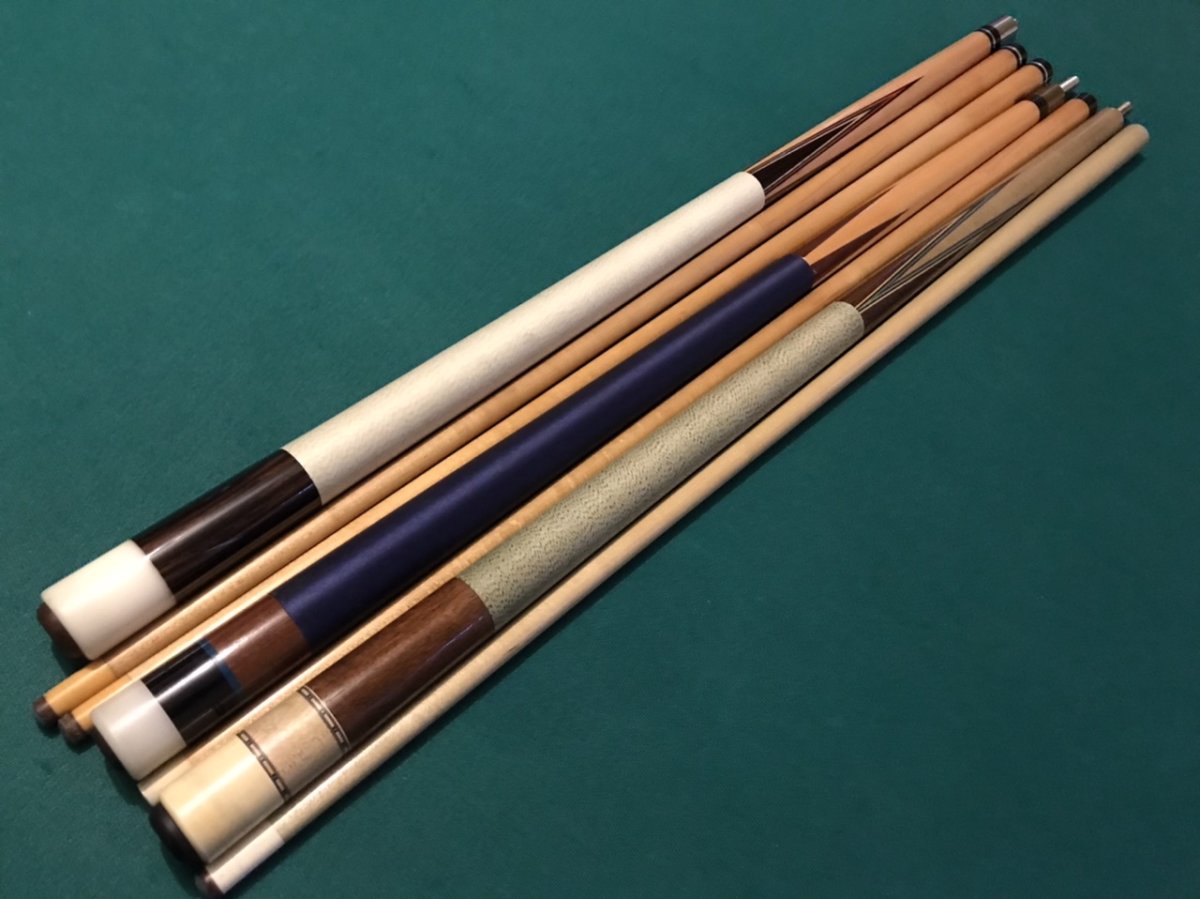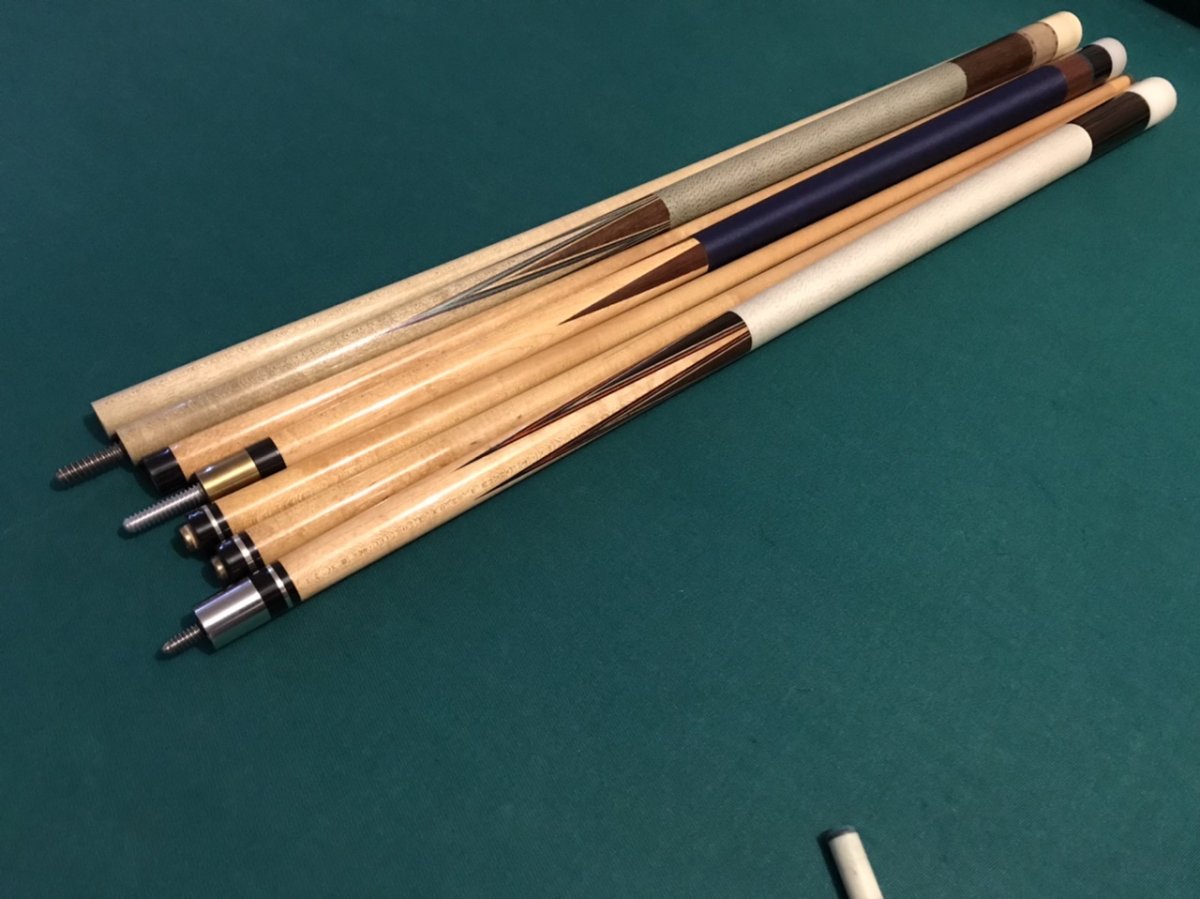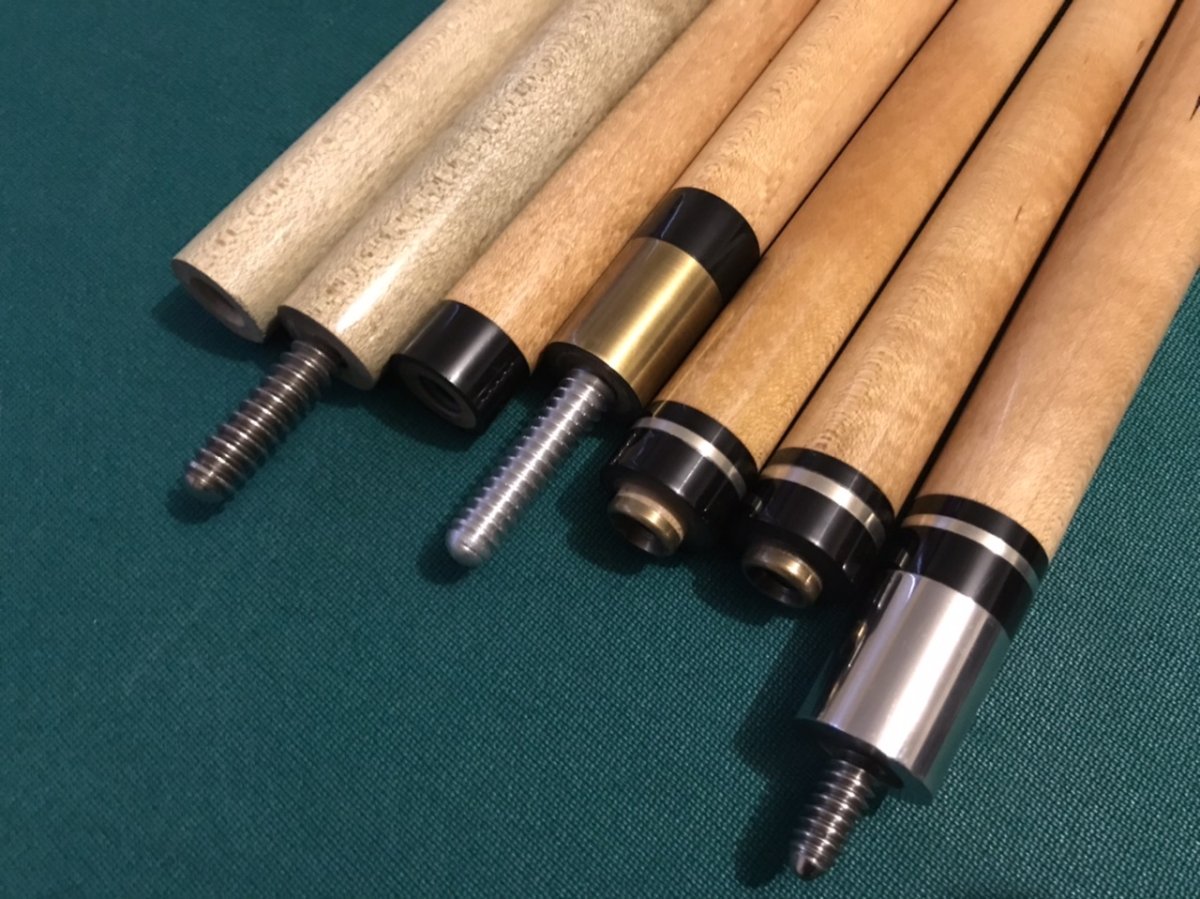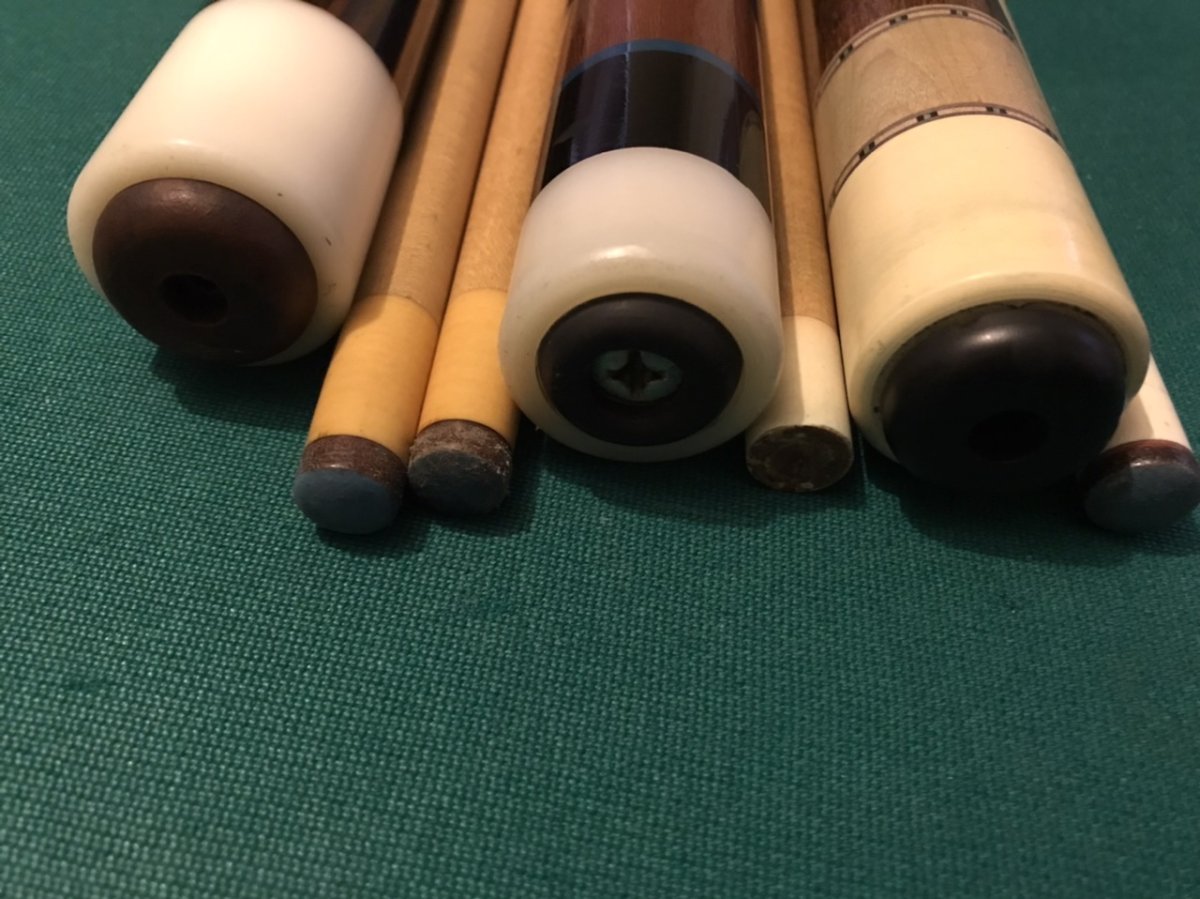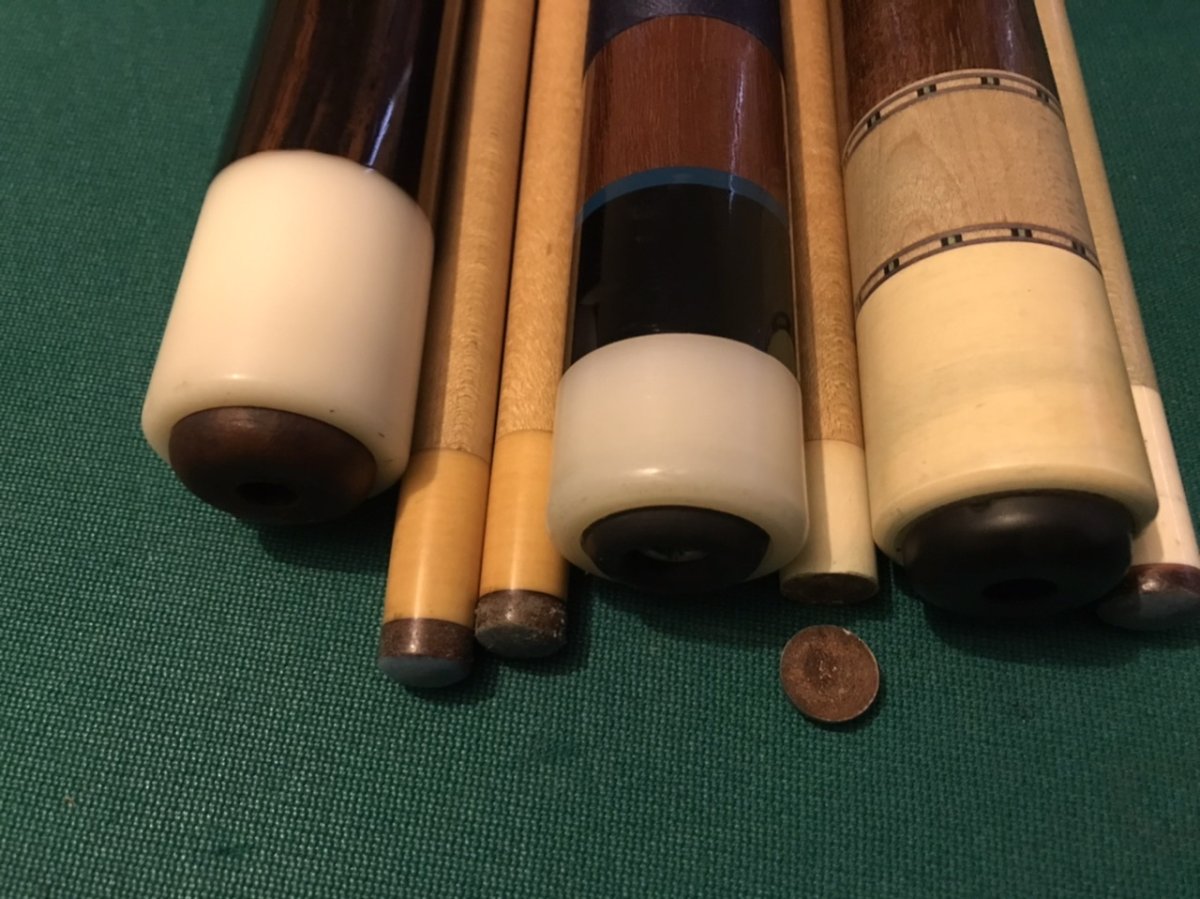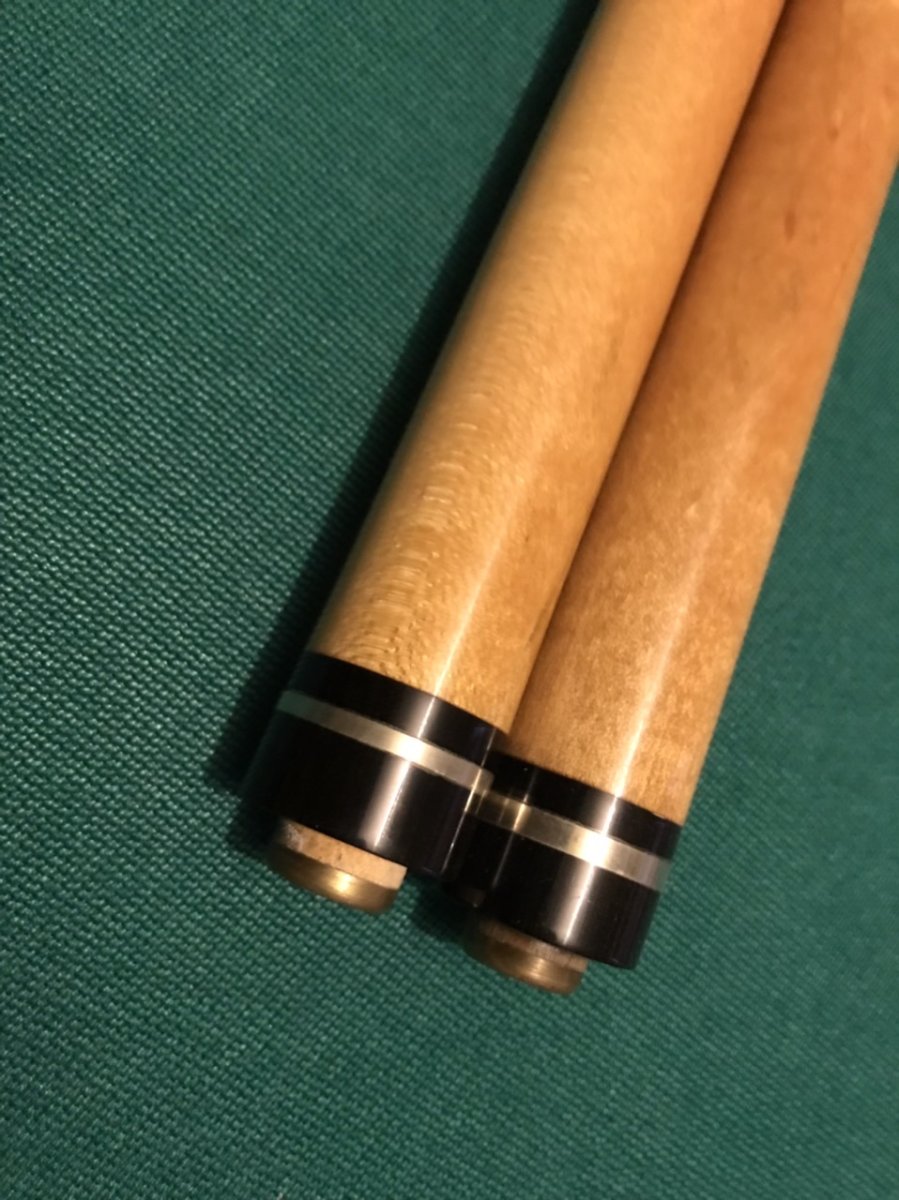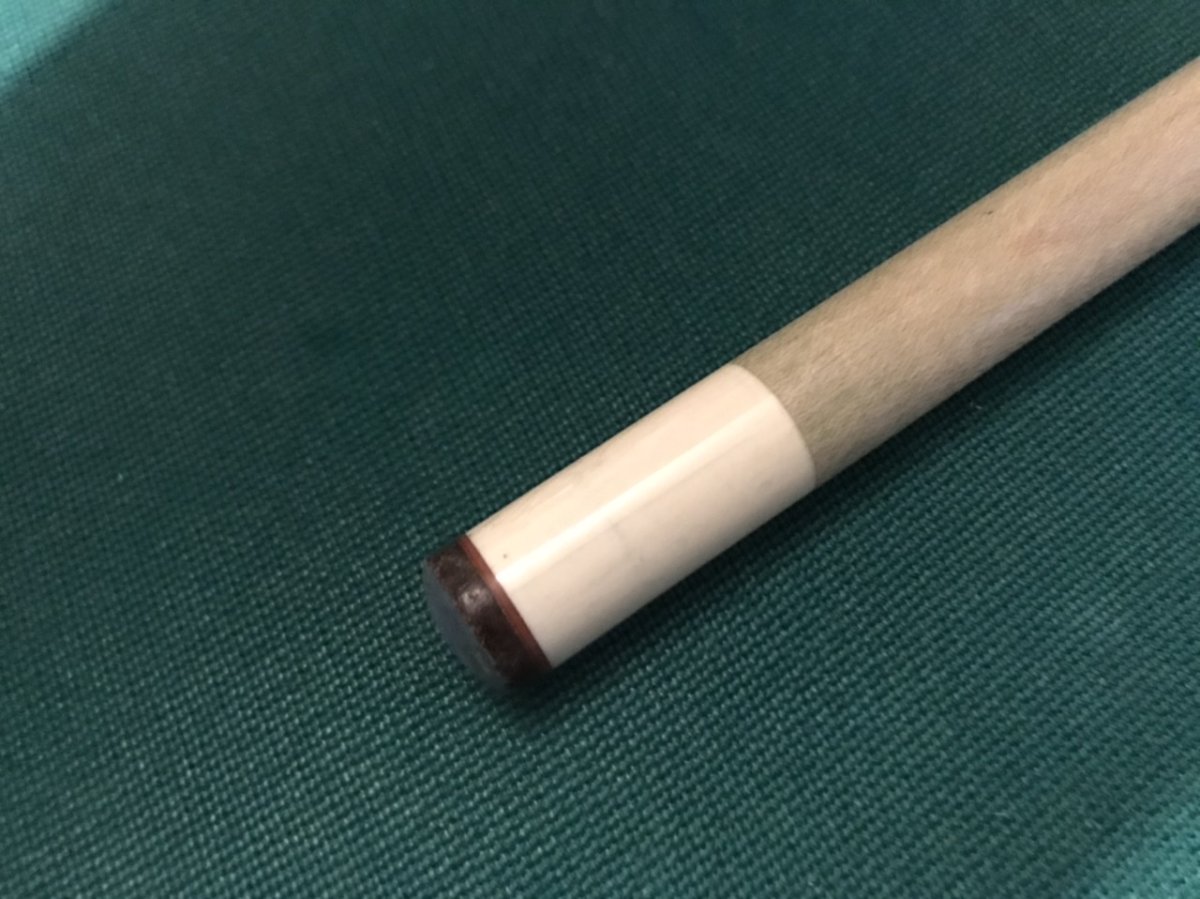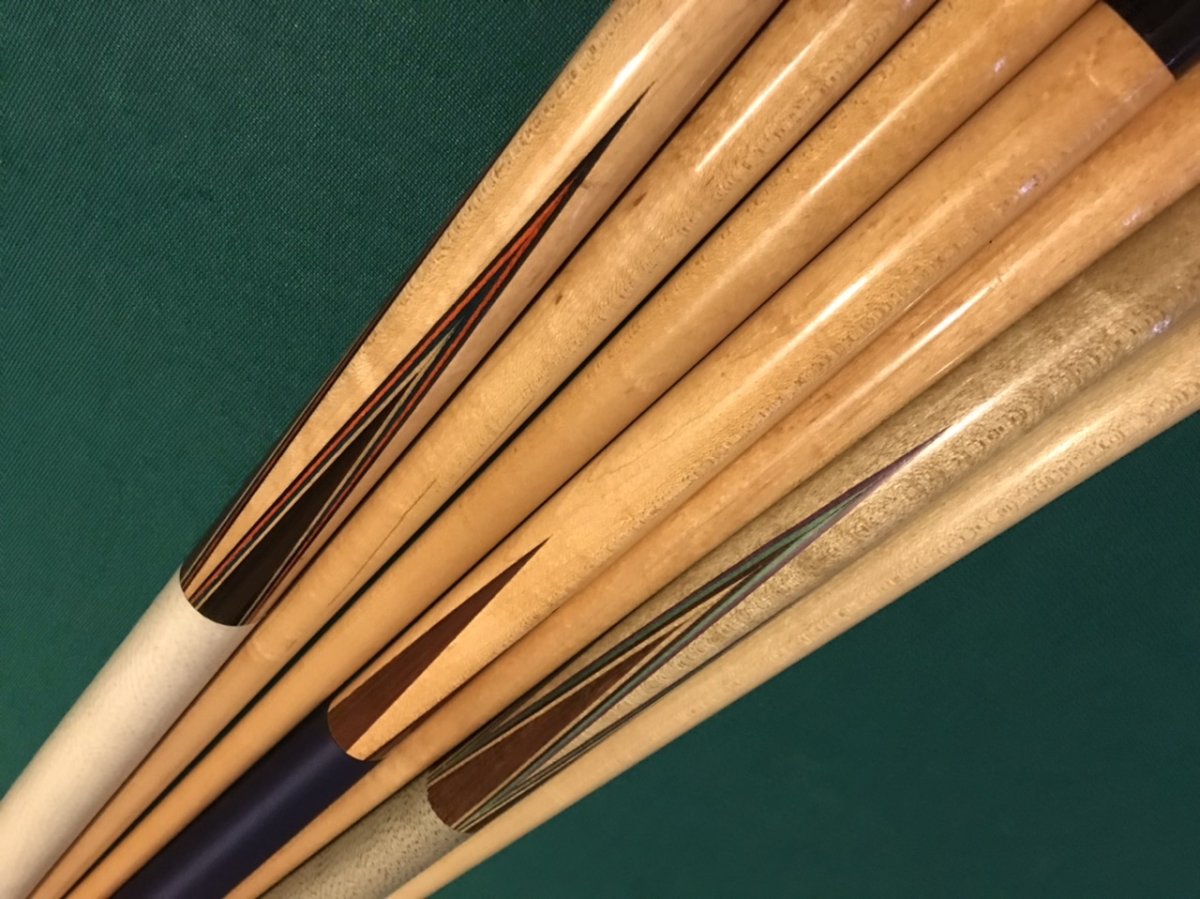 Last edited: