Last year I lucked into a nice 40's-50's
Willie Hoppe Professional cue
. I love these old cues and hope to find a purpleheart Titlist someday.
I just picked up another Hoppe, but not from that era. I've been scouring the internet for information on it. Surprisingly, it is hard to find a solid complete historical source on one of the more important pieces of pool history. I have found a couple decent ones that base most of the identification on the decal. This one has no decal, the joint has a different thread from all the older Brunswicks, and it has a numbered stamp near the joint. I did find a couple postings that lead me to think this is late 60's to early 70's Schmelke blank that was finished by Adam.
I would appreciate any information anyone has on this type of Willie Hoppe.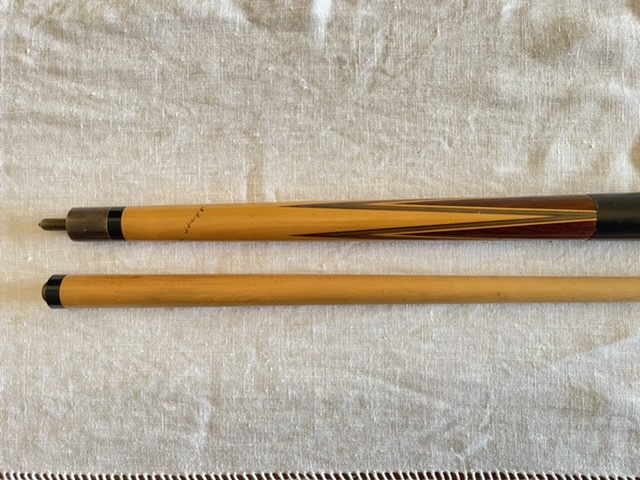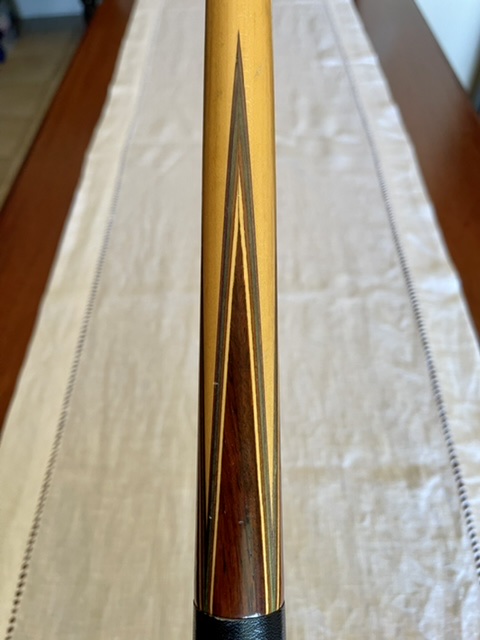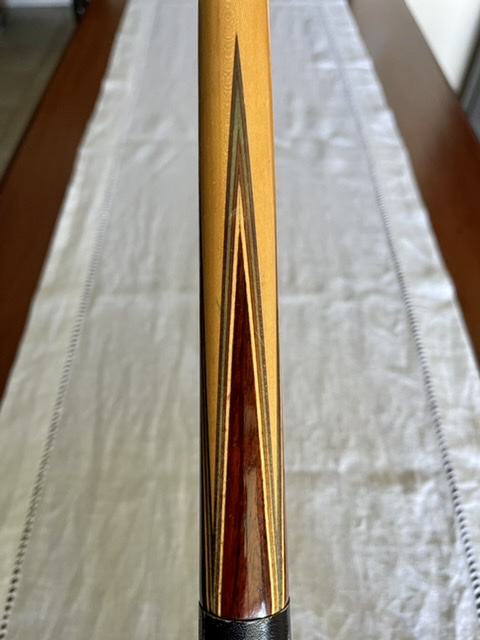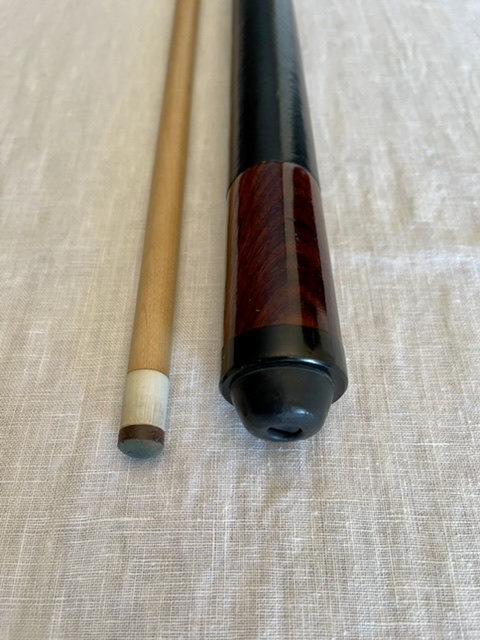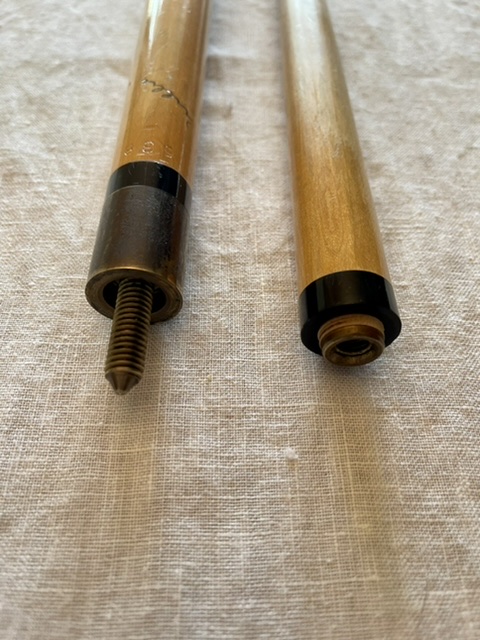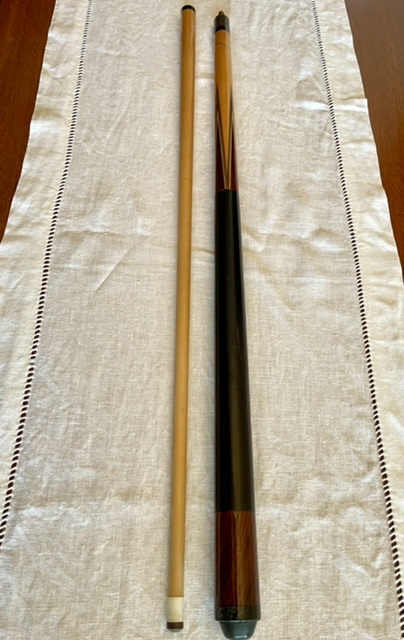 Last edited: