I don't never exaggerate
Gold Member
Silver Member
One of my favorites. Fats (who most dopes say couldn't play a lick) was still pulling out money from the 1920s.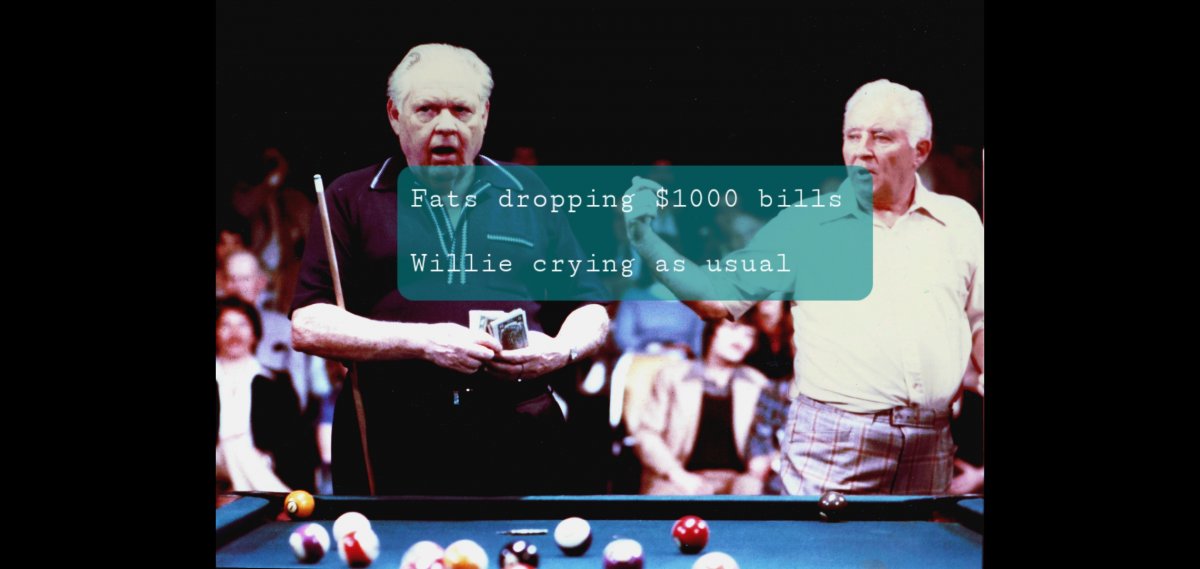 One of the greatest displays of prowess in the pool world, whipping out stacks of money you won 50 years before without breaking a sweat.
It took a lot of work to salvage this from the original proof, enjoy!