I got home at 2:30am this morning of June 7 from more than a 12-hour duty, when my stress disappeared as I found a tall box waiting in front of our bedroom. I have been waiting since the start of this year for this day to arrive...
(Sorry, the pics aren't that clear since I had no time to adjust the settings & stuff for the perfect shot... I was already too tired yet excited)
What's in the travel case that was bubble wrapped & boxed?
What's in the padded bag that was in the travel case which had been wrapped & boxed?

It's a modified 3x5 Brown Wave Case!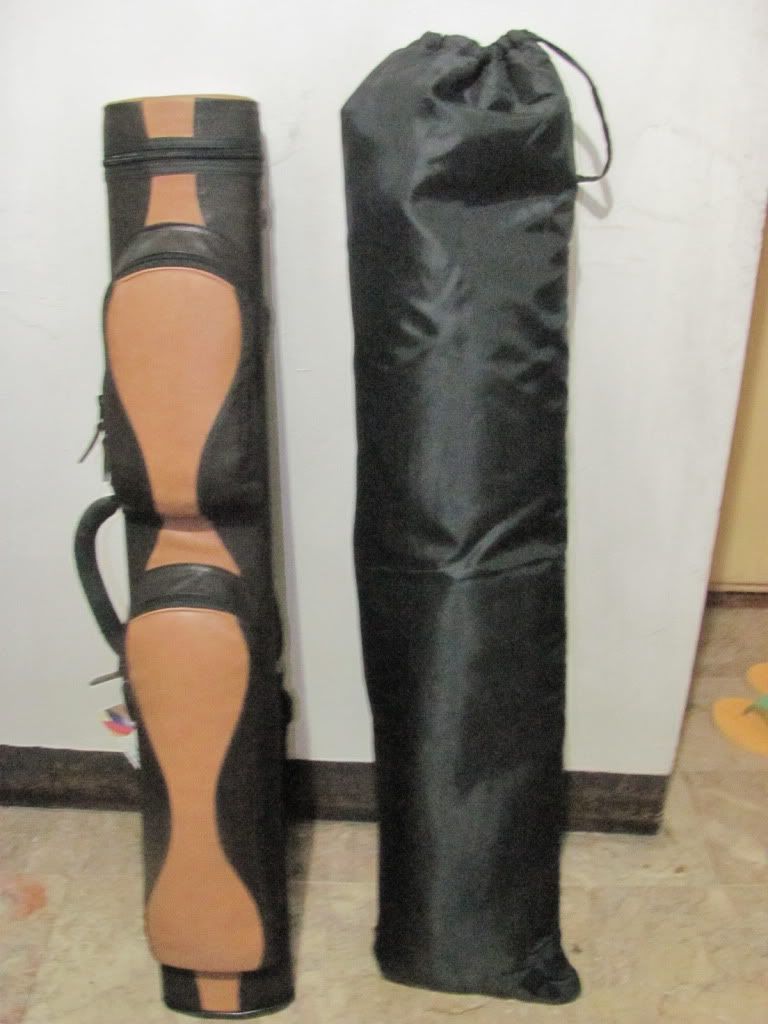 Ultra-padded protection
Looks like real leather, it even smells like one!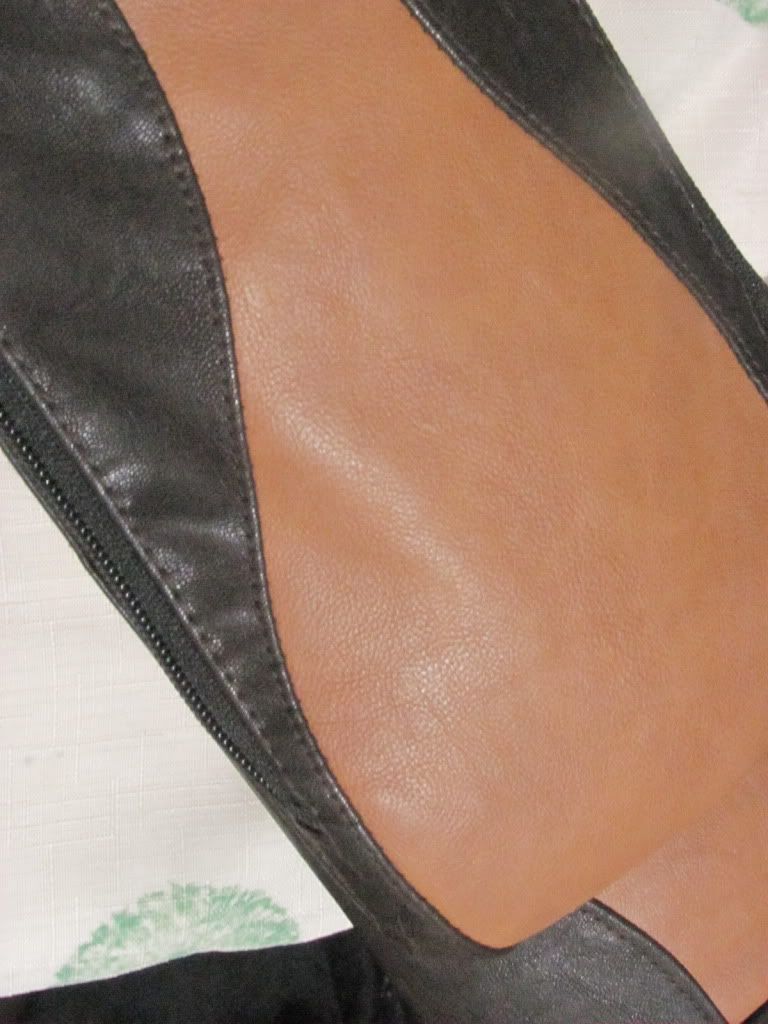 Detachable jump cue pouch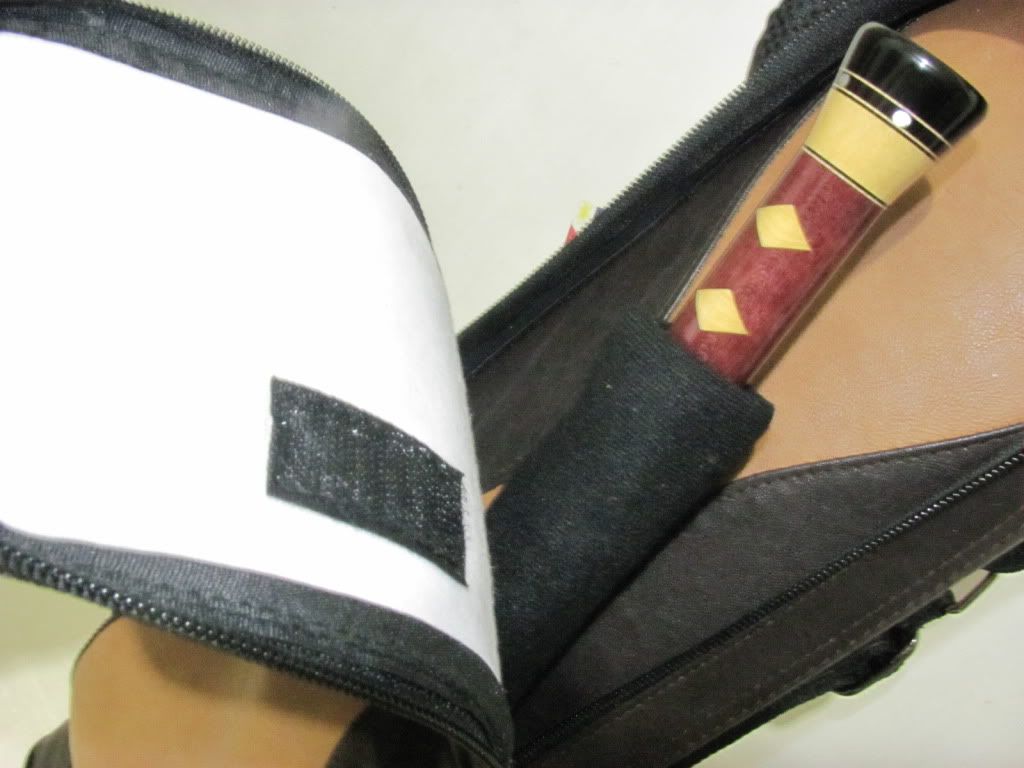 Jump Cue pouch attached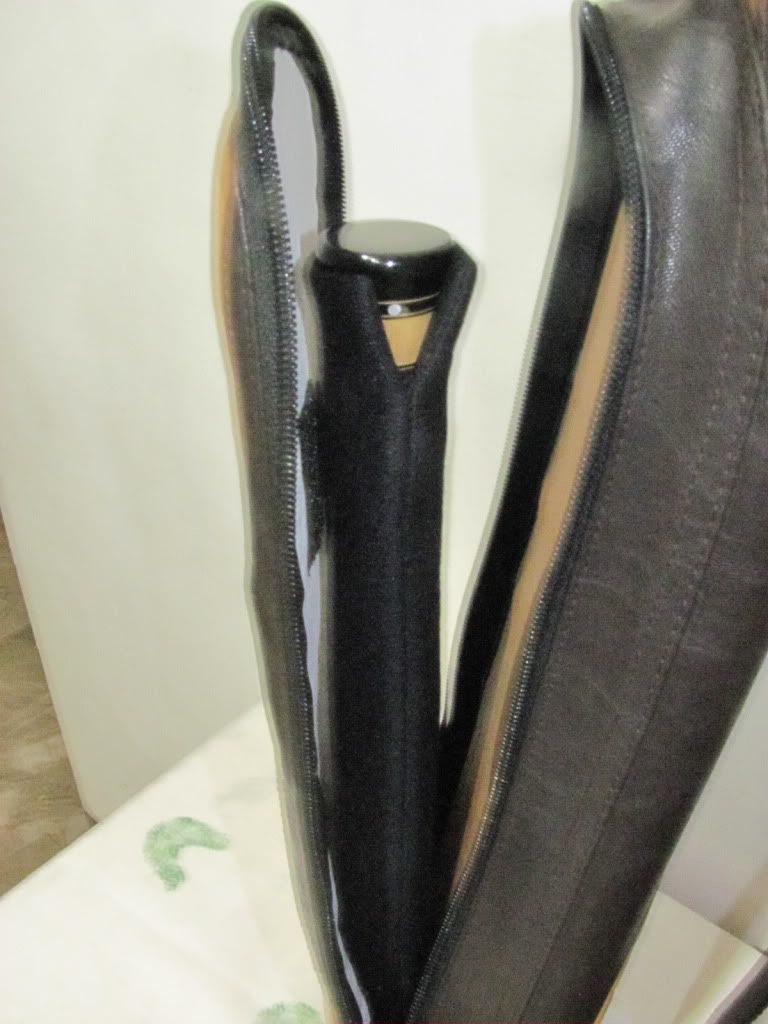 The "modified" travel case
Can fit not only 1 or 2, but up to 3 cases! Note that I have 3x5, 3x6, & 4x8 JB cases inside! The single-case travel bag can be expanded for 2 cases with a 180deg pull of the zipper, and 3 cases with 360deg pull!
Can be secured with a travel padlock
I would like to thank John & Karen Barton for always accommodating my special requests for modifications since 2008...
A little background on this project: I wanted to see the kind of vinyl that JB was saying that's indistinguishable with the real leather since I'd like to see if I can go eco-friendly. Moreover, I also wanted to see if the idea of an expandable travel bag for cue cases, just like with other travel luggages, is possible.
I was surprised with the high quality vinyl being used as it really looks like real leather. I was even happier with how the expandable travel case worked out so well to transform from a single case carrier into 2 then 3-case bag! I hope this will be part of JB's regular lineup. Moreover, the padded bag for the cue case is a great added protection against impact, as well as dust & dirt, for the main case (as you can see, this is how John is committed in providing great protection, not only for the cues, but also for your prized cue cases as well)
Keep it up John & Karen! It's always a pleasure working with you guys! I think it's time to finalize my very own Custom JB Custom Case!
Great job as always!
-Sygfrid Santos