Up for sale is a Chris Nitti out of Florida, if you don't know much about his cues, they play lights out, and this color combination is very pleasing to the eye, and pocket book as it has belonged to a great one pocket play and has seen a ton of money won with it.
The cue is straight together and apart.
Butt " Weighs 15.7oz.
Shaft1 3.4oz @ 12.75
Shaft2 3.5oz @ 12.85
Black Leather Wrap
Ferrules are Ivory
Radial pin
Ivory rings at A,B,C
All White is IVORY
This one is a beauty....
$1700 shipped and Insured USA
NO TRADES on this one
Paypal fees are also included.
Chris
702-291-8885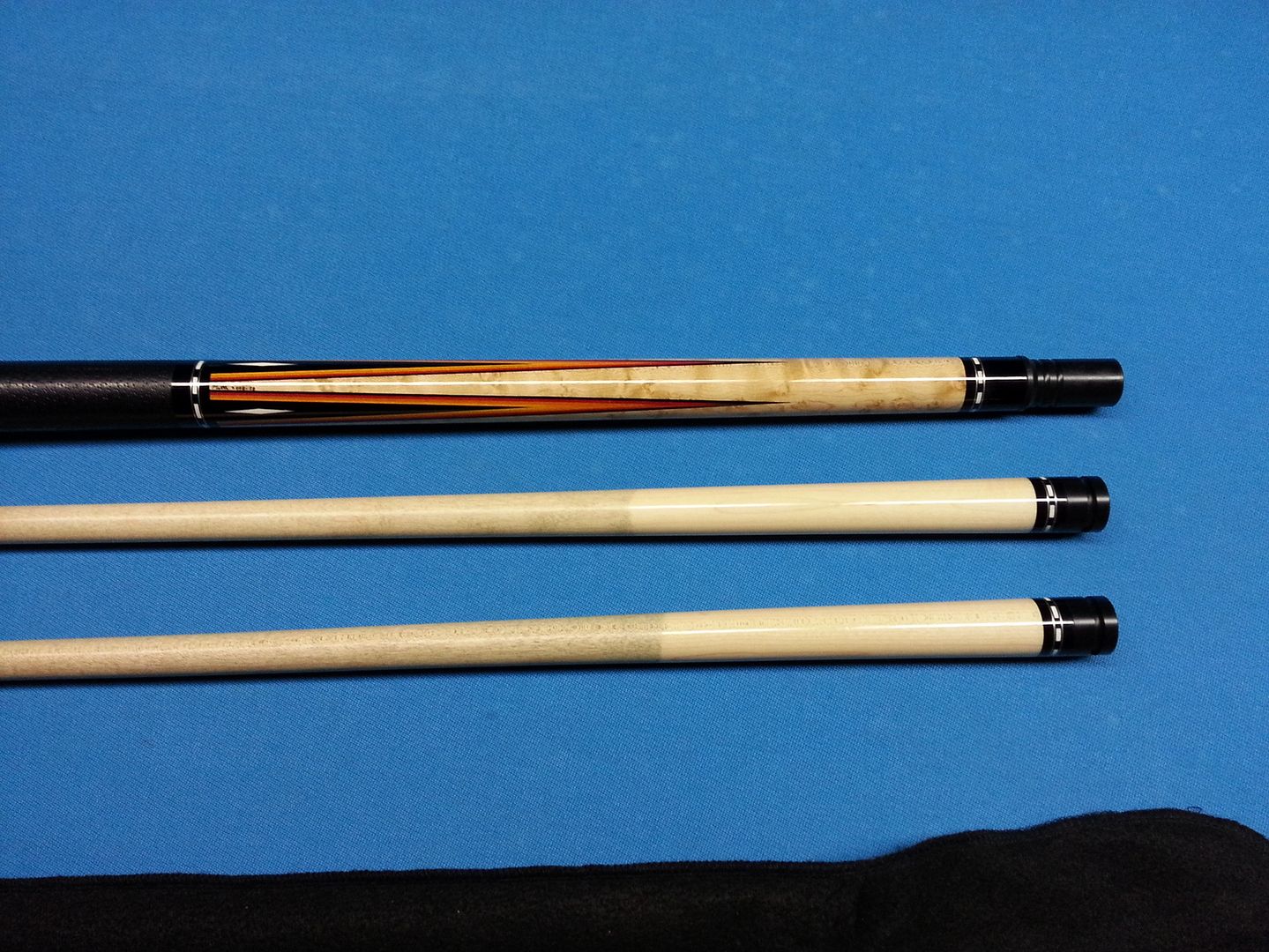 Last edited: