And I kid you not!
Silver Member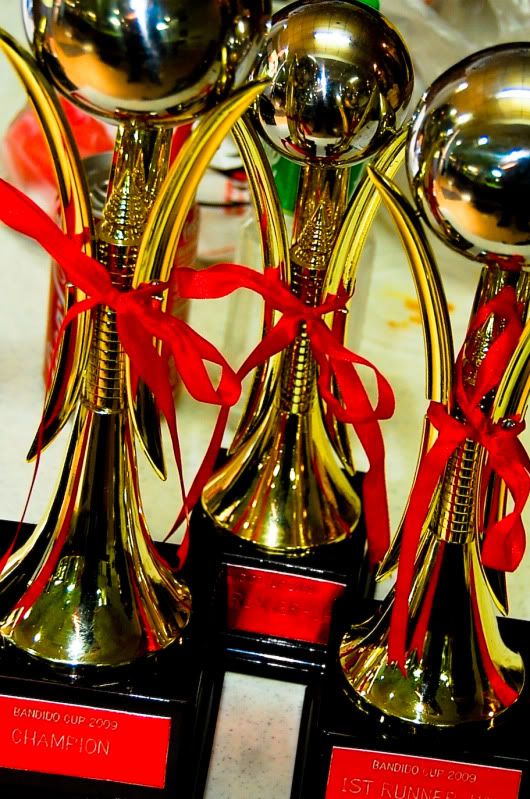 Friends,
What: Bandido Cup 2010 (9-Ball)
When: 2:00 PM, Sunday, May 16, 2010
Where: AMF-Puyat Superbowl, Makati Cinema Square
Makati City
Who: Me. You. We. Them. All of us.
No fancy announcement or streamers. No nothing.
The 2010 Bandido Cup is geared to benefit the children
of our friend, Edwin Reyes, aka Bandido.
The event will be dedicated to the memory of Edwin,
our brother in billiards. Like the previous Bandido Cup, we will focus
on his life and how he lived, and how he touched each and every one
of us. And same as last year's, there will be no politics.
With your help and support, we aim to make the 2010 Bandido Cup
a successful one - just like the 2009 Cup. And it goes without saying
that the proceeds of the tour will all go towards helping fund the
education needs of Edwin's children, ages 9, 7, and 5, for the 2010-2011 schoolyear.
Prizes at stake for our Edwin Reyes Memorial Cup are trophies for the
Champion, 1st Runner-Up, and 2nd Runner Up. Money prizes are also
up for grabs. Entry fee is P300.
For those who wish to give more for the kids, you are very welcome
to do so. I have received calls and texts regarding such,
e.g., Linds has promised to give two (2) cues for the event.
Many thanks for your generosity, friends!
I will also try my very best to solicit funds from our friends and sponsors.
The proceeds will all to the children.
Anyone can join. There will be no distinction with regard to color
and affiliation, whether one belongs to another club, another forum, etc.
Please invite our friends - all of them - for this event.
For our friends in AZ who may be in Manils this coming May 2010,
you are all welcome to join our event. And I kid you not!
Mabuhay kayong lahat!
AnitoKid
More on the Bandido Cup 2009
HERE
and
HERE
.
Last edited: