Hi,
Here is a brand new "Hills Special Full Splice Cue name Frankenstein"

"For Sale"

This cue's features are:
Weight 18.7 oz.
Cored Maple Burl Forearm with split ivory ring into ebony
4 Amboyna Burl Points butterflied into Cored Amboyna Burl Handle with a reverse mirrored image of the forearm in the aft section
Veneer Stack is Red, Black, Red - Wow!
Ivory stitched rings
2 12.75 Hills Shafts with 3/4" Ivory Ferrules
Pay Pal with shipping and Ins. in USA is
$ 4,450.00.
sold
This cue is a one of a kind double full spliced item that has never be accomplished before in cue building history with a center secion that is fully core. Call for more tech info.
815 690-6581
Thanks for looking,
Darrin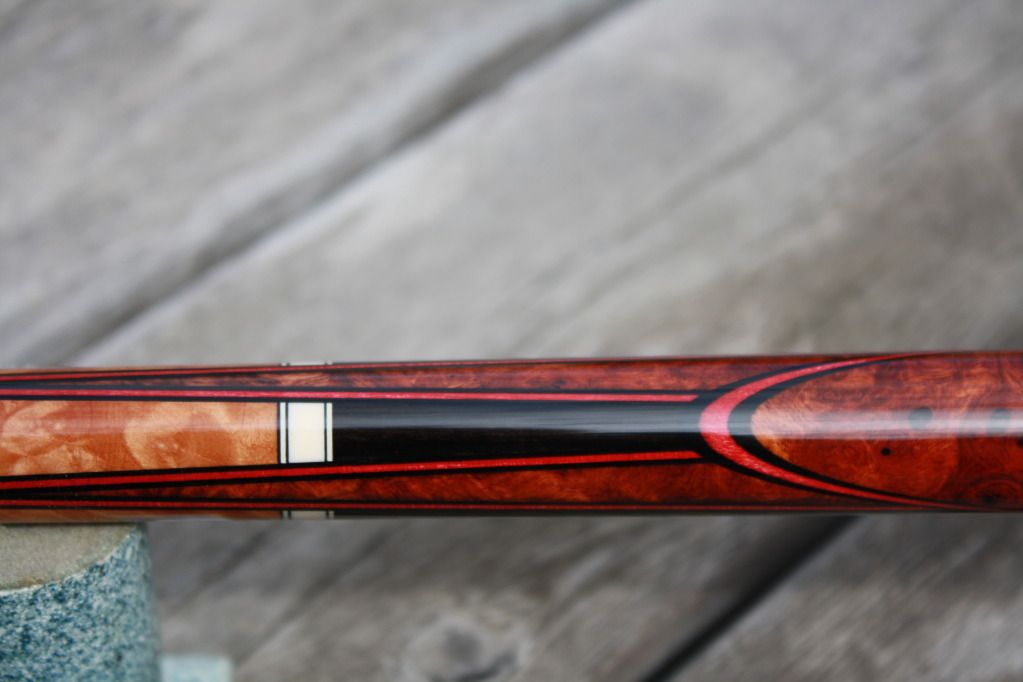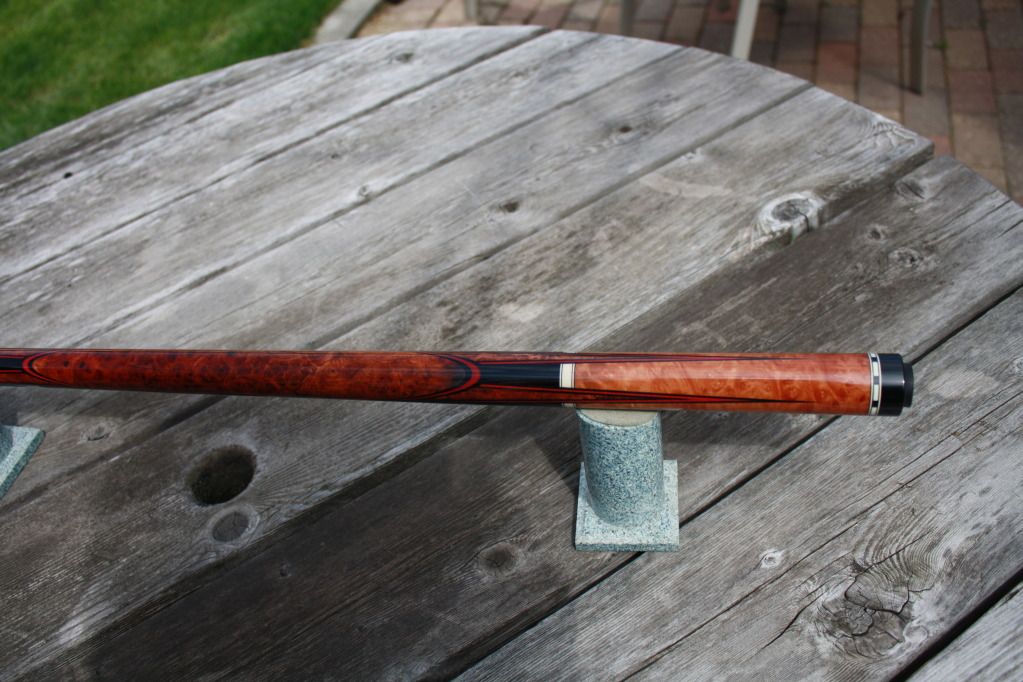 Last edited: