AzB Silver Member
Silver Member
?!? GUESS with TWO NEW PICS ?!?
!!! THE TWO NEW PICS ARE THERE !!!
!!! And my Cuecollection in another tread too - that should help !!!
Hey guys,
you all know i love that guessing game, because you all are that good in it :grin-square:


!?! So let us see how good you realy are !?!


It would be a pleasure for me to invite the WINNER to a drink or two at the EXPO,
and for sure a "Phily Cheessteak" at Gumley´s would go with it, too. :grin-square:

There are TWELVE CUES to know here in that case, start with the one on top.
There is a little sheet with number ONE on it, and now clockwise to number 12.

If it will be to hard i have two more pics from the side !!
I will put them on at 6.00 pm eastern onTHURDSDAY evening :grin-square:


!!! HERE THEY ARE !!! (Pics 2 and 3)



I will try to tell anybody how many are correct as soon as possible,
but one time per day for sure (app. at 7pm each day) - have fun,

Erich
PIC 1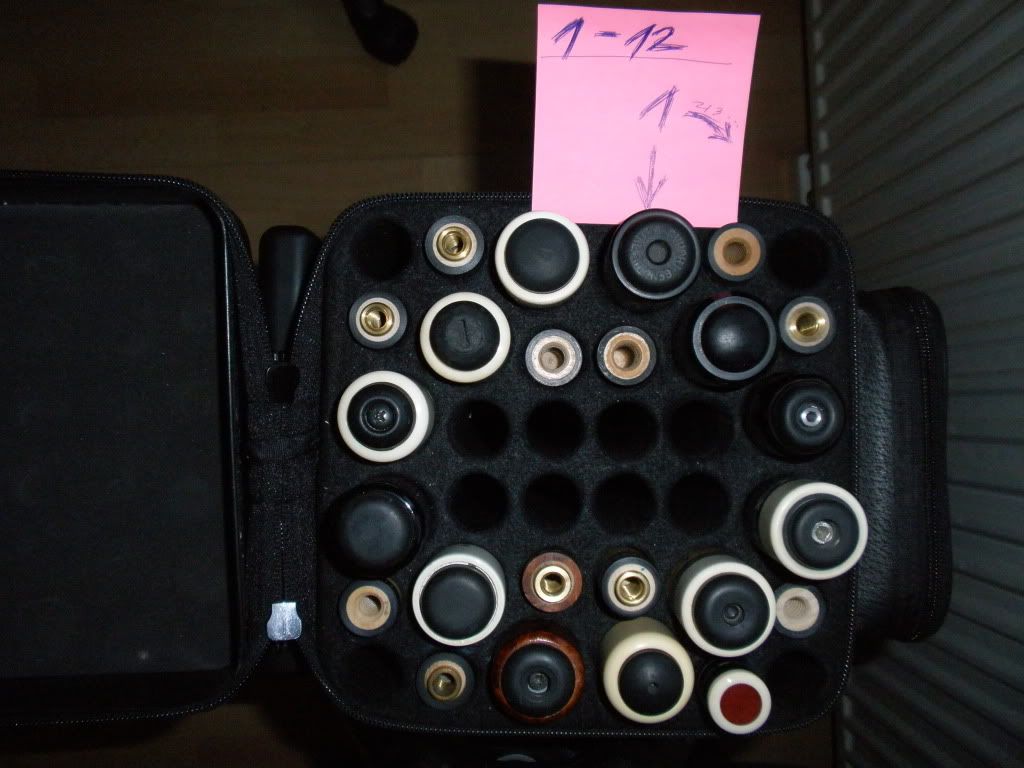 PIC 2 and 3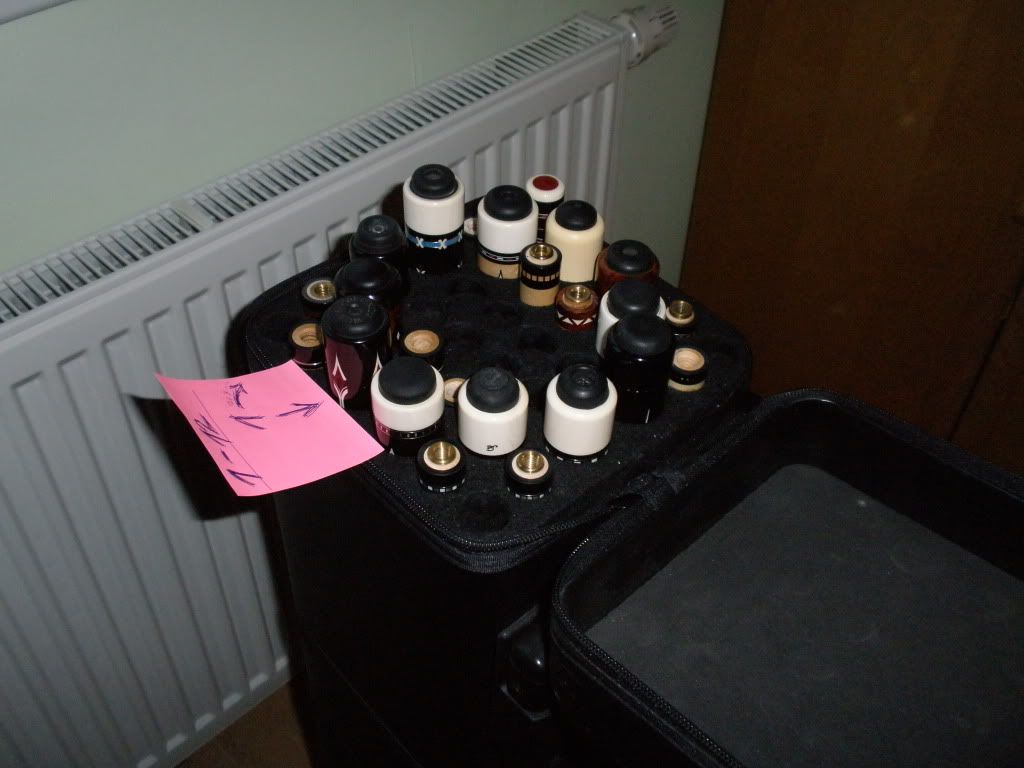 Last edited: