Did you say shrubberies?
Silver Member
I have some new cues coming here shortly, so I need to make some room.
Joey Bautista player. 2 shafts with old micarta ferrules - one milkdud, one triangle both around 12.75mm. Straight together and apart. Around 19oz. The cue has only been used in my home. There is some bluing to the shafts, and to the butt curly maple section as this has an oil finish. Phenomenal playing cue.
Price is $old shipped.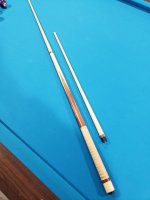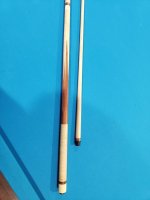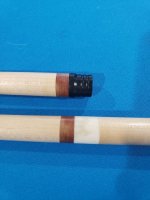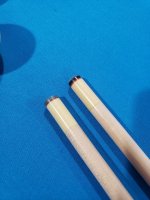 Last edited: