AzB Silver Member
Silver Member
I think most have seen my new case from Rusty's thread. Here are some more pictures I took with my cue.
Here's my favorite. My everyday playing cue and new case :grin: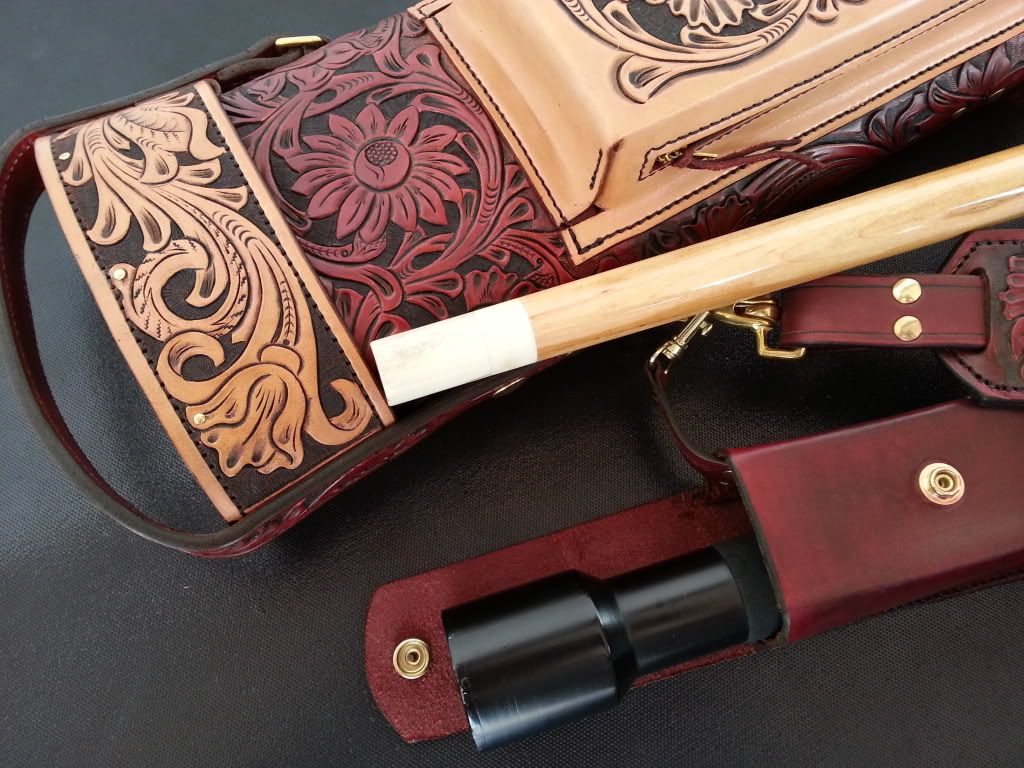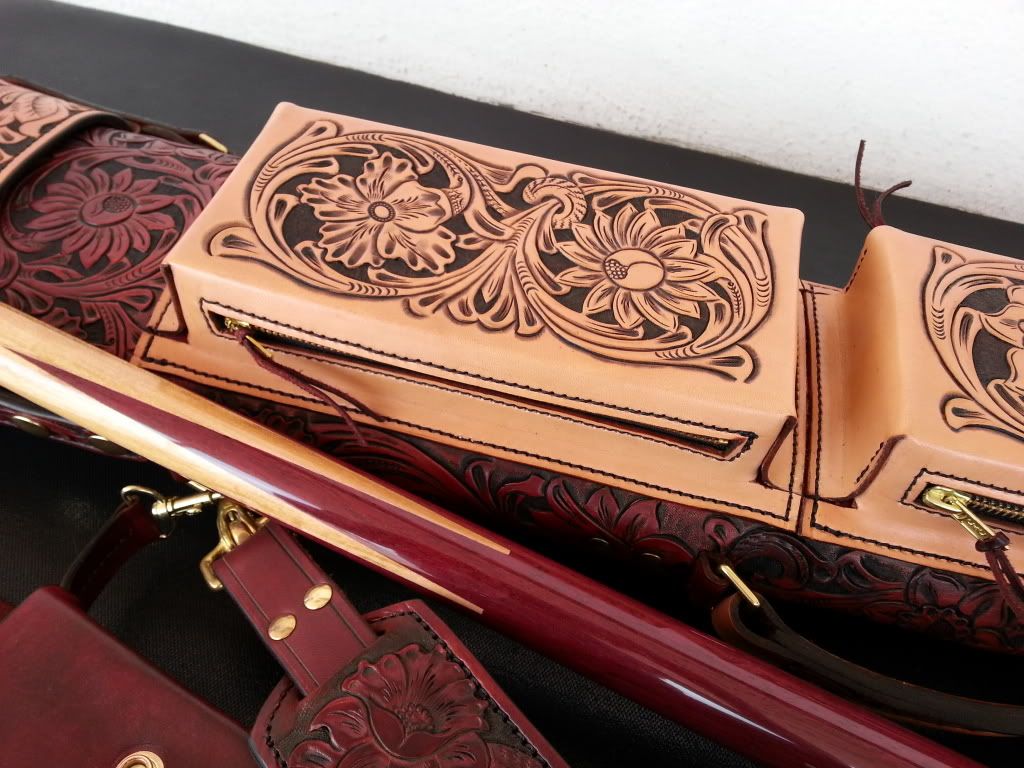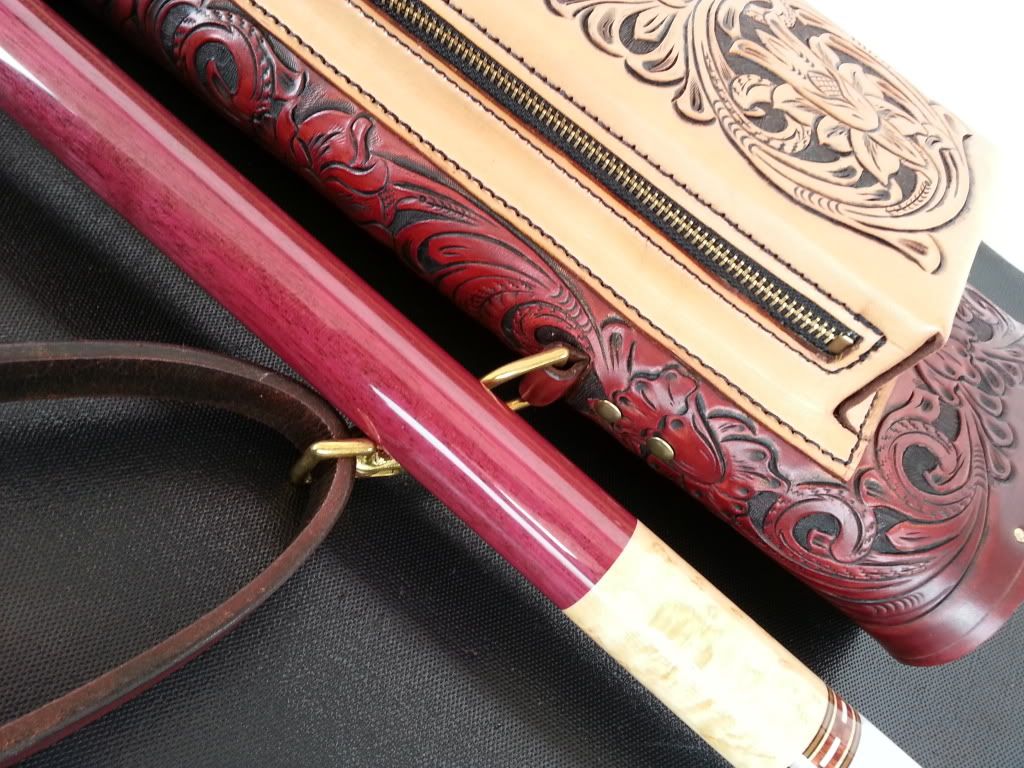 Here's the tooling inside the lid. It is actually the design of my tattoo. If you look carefully, it is actually my name "Hui"