Hate to do this but I want to go to the DCC
A 6pt. Double Laminate, BEM onto a Cocobola nose. BEM base with a 3/4 in. Cocobola block. exotic brown lizard wrap. Decorative ringwork at A,B,C,D,and E. Several Upgrades (see below).
Specs:
Pin #30808
Butt 16.1oz
Shaft #1 3.2oz 13mm un played
Shaft #2 3.2oz 12.5mm
Total Cue Wgt 19.4oz
SW UPGRADES:
A&B Rings
Laminates (blue/white)
Matching Exotic Wood Joint Protectors
Lizard wrap was installed by Ted Harris
http://www.tedharris.com/cuerepair_3.htm
Sold pending payment
I will consider down trades that are 50% cash + a cue.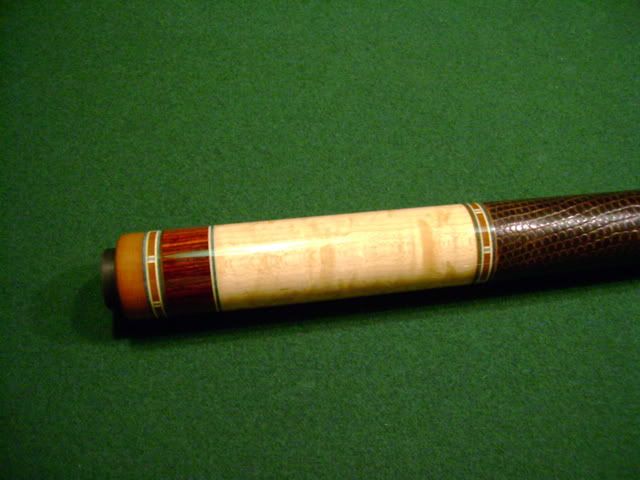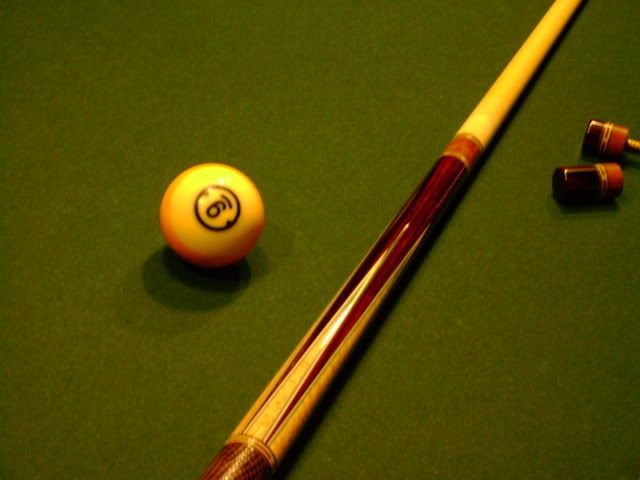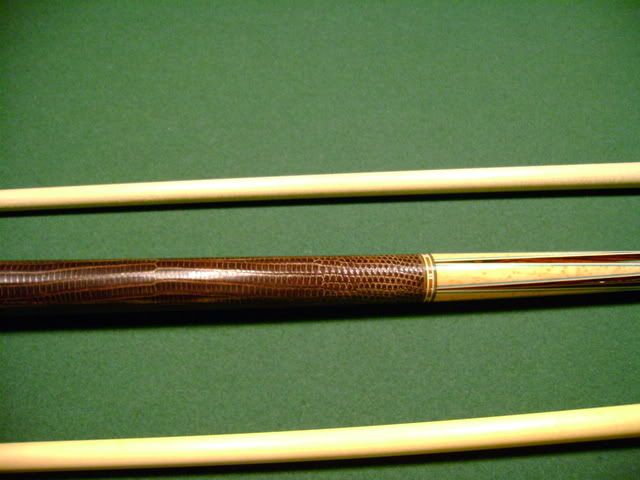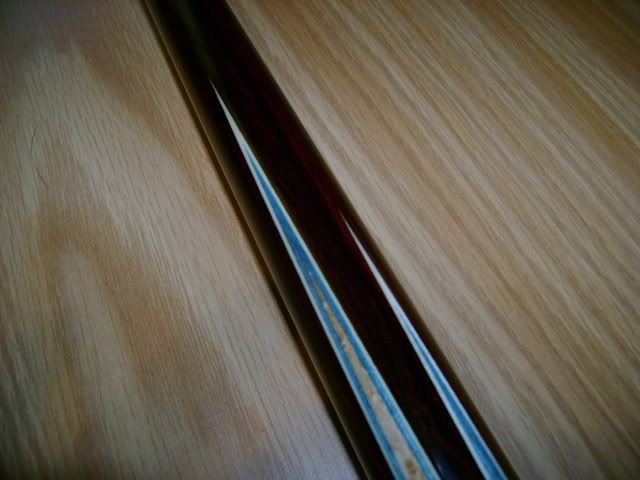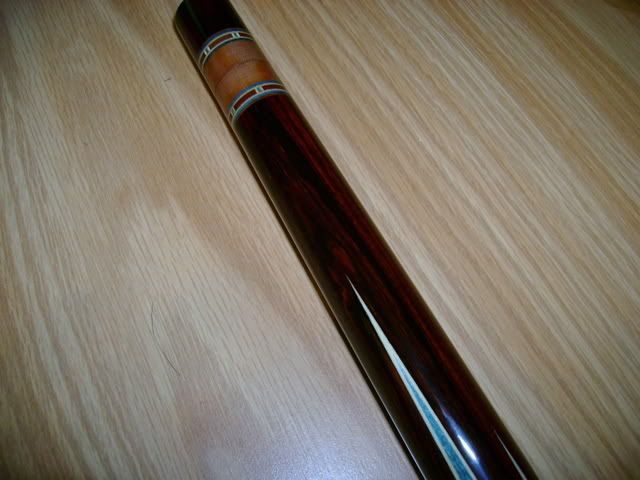 Here are a links with more pictures
http://forums.azbilliards.com/showthread.php?t=111811
Last edited: