It don't mean a thing if it ain't got that ping.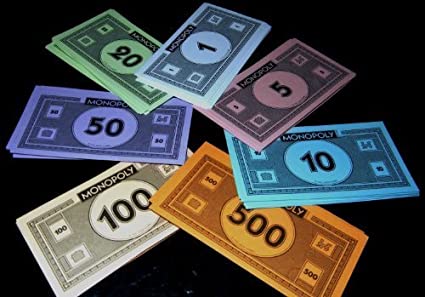 We had an idea last night, why not get a set or two of monopoly money and use it to bet among friends? We don't really want to gamble real money, but this could be a fun way to earn bragging rights and get some extra ribbing in. Maybe start out with a bankroll of $500. Once someone wins a certain amount, you could cash it in for prizes. I'm not sure what you would cash it in on, maybe $200 and your opponent has to play with the chalk wiped off his tip for a game, or play with a crooked house cue. We just thought it would be fun to see what kind of stuff the forum could come up with.
What kind of "prizes" or screw-overs could you buy for your friends with monopoly money?