Well the scary part is over. I am relieved and happy with the results of my first tip install. I hope I'm not being delusional, but I think it came out pretty well. Then again maybe I am about to get roasted.
I had a Kamui Clear Black tip. I have been happy with its general performance, but it keeps glazing over. It gets smooth as a baby's ass really fast. I finally got tired of the constant shaping and scuffing and decided to try a different tip. I ordered a couple of Thoroughbred Medium tips which came today. I got a second just in case I screwed up the first install. Fortunately all seems to have gone well, and I have a spare for the future. I like the look of the clear pad so I decided to keep it on.
I'll update later on how the tip performs after I play a few, but my first install using my DIY lathe seems to have gone well.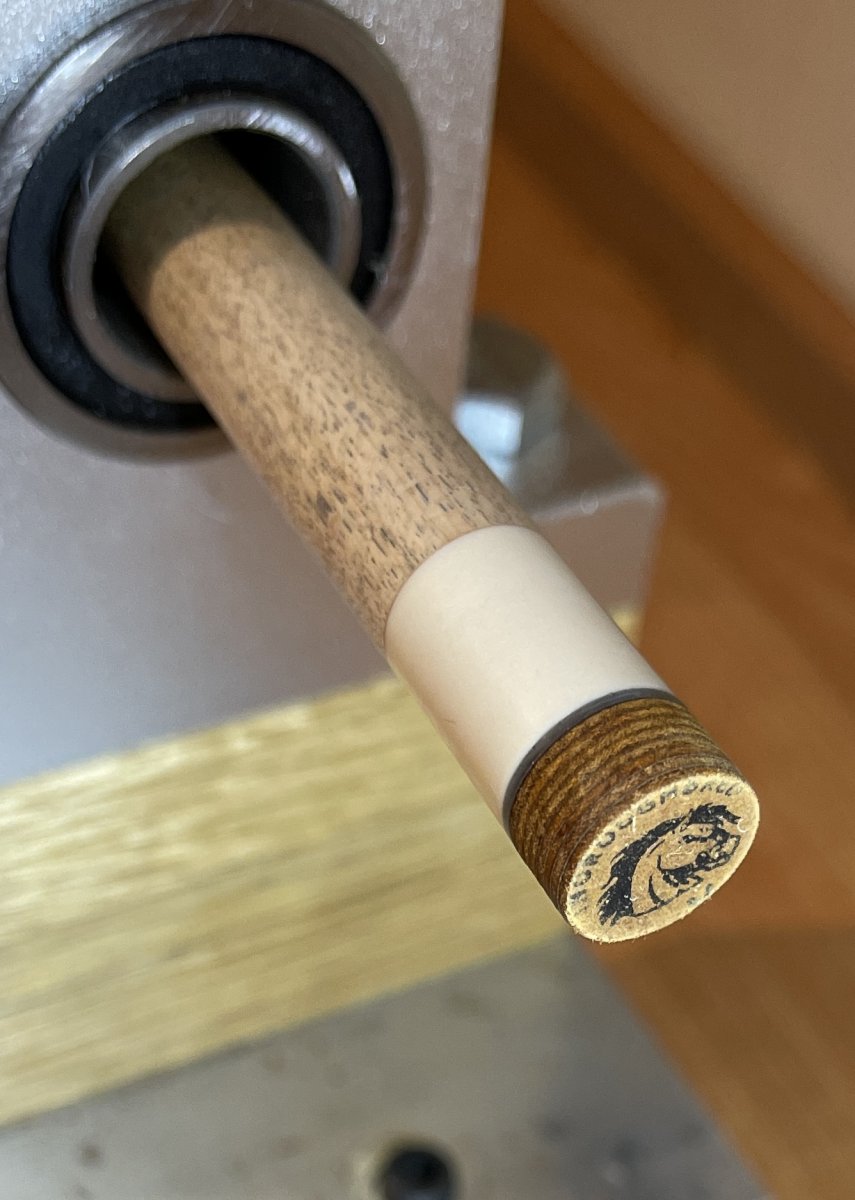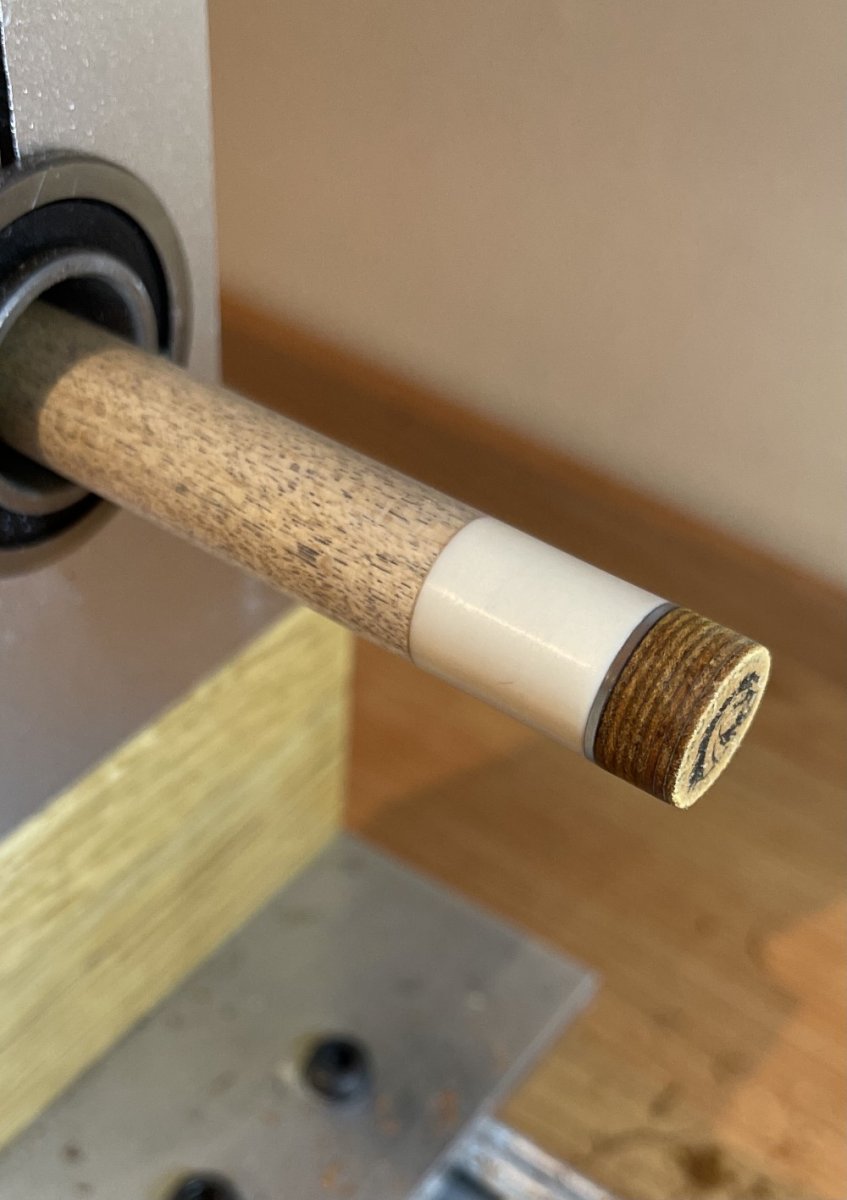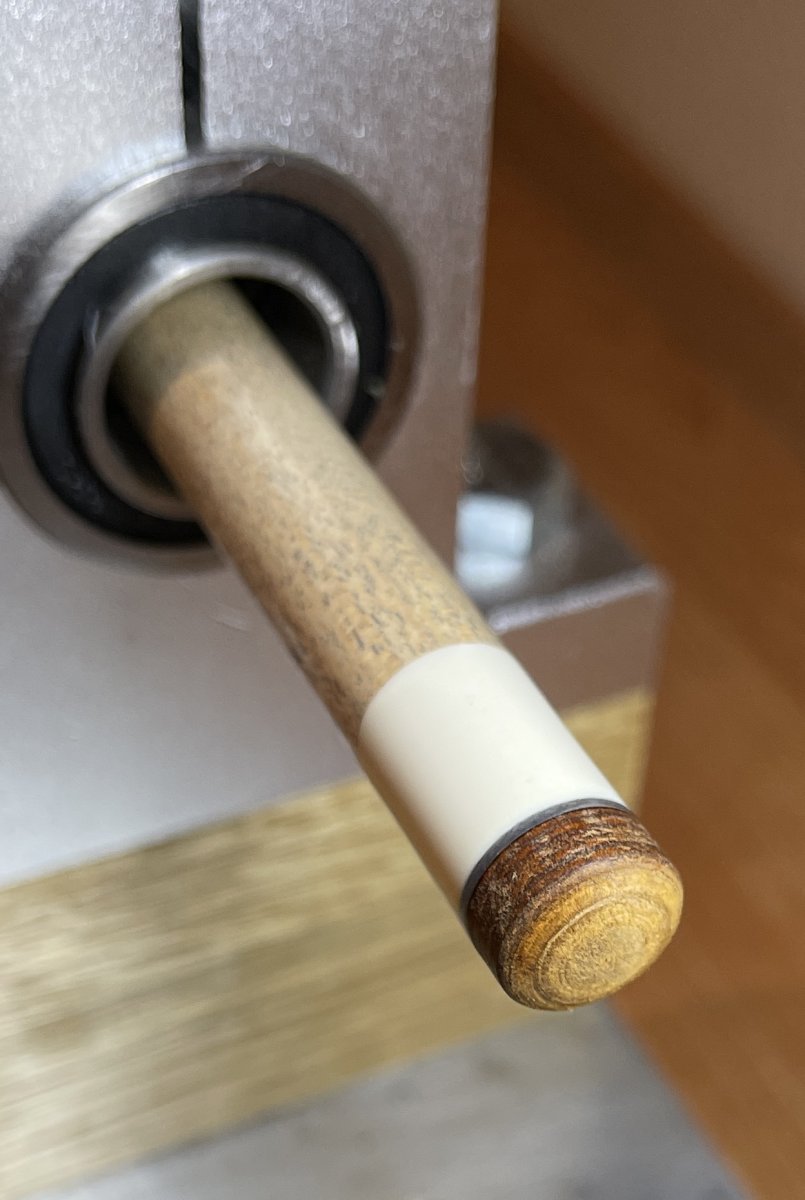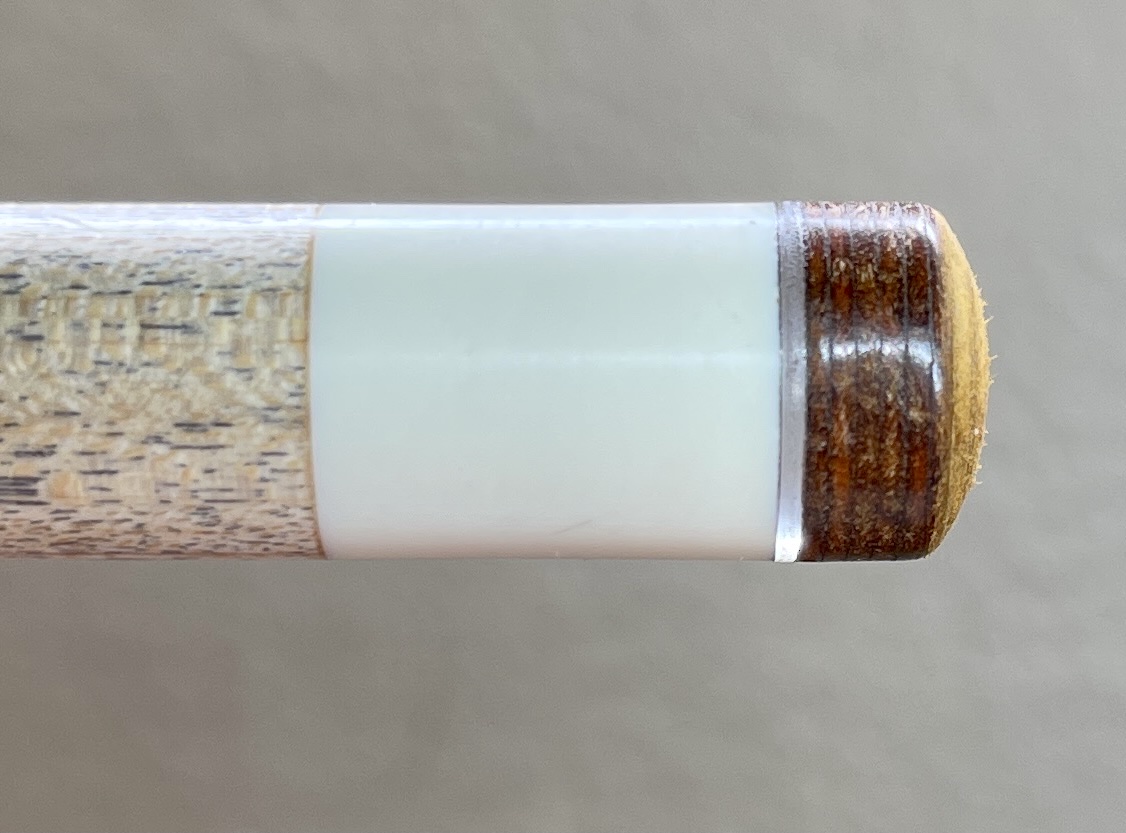 Last edited: