AzB Silver Member
Silver Member
After being away from the pool scene for many years, Ron delivered this unbelievable cue to me at the SBE.
Ron and Jaylon were as nice as can be, and the whole experience was a pleasure. The process from start to end was fascinating and fun, so in a way I'm sorry to see it come to an end, even with the final delivery of this beauty.
The materials used are cocobolo for the forearm, points and butt sleeve, with Honduran rosewood burl and ebony used for the shield/boxes. The points and ebony boxes are engraved, and all the inlays are copper which really stand out and complement the deep rich colors of the woods. Completing the elegant design is a split wrap.
I tried my best, but it's hard to capture all of this in the pictures. Enjoy!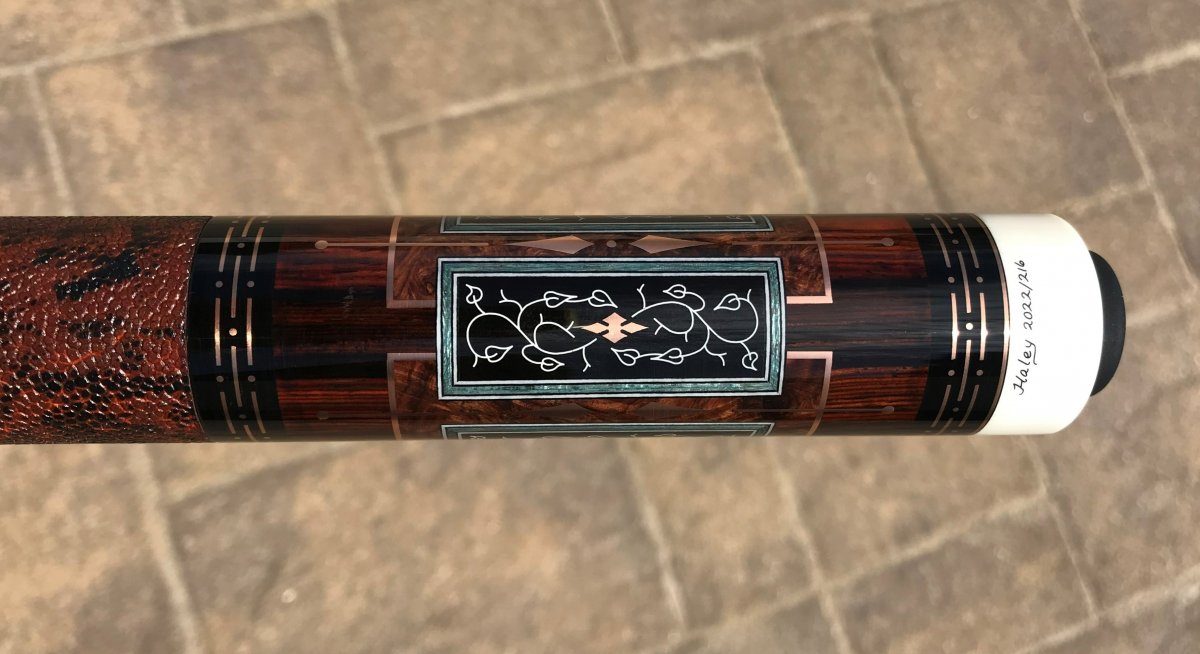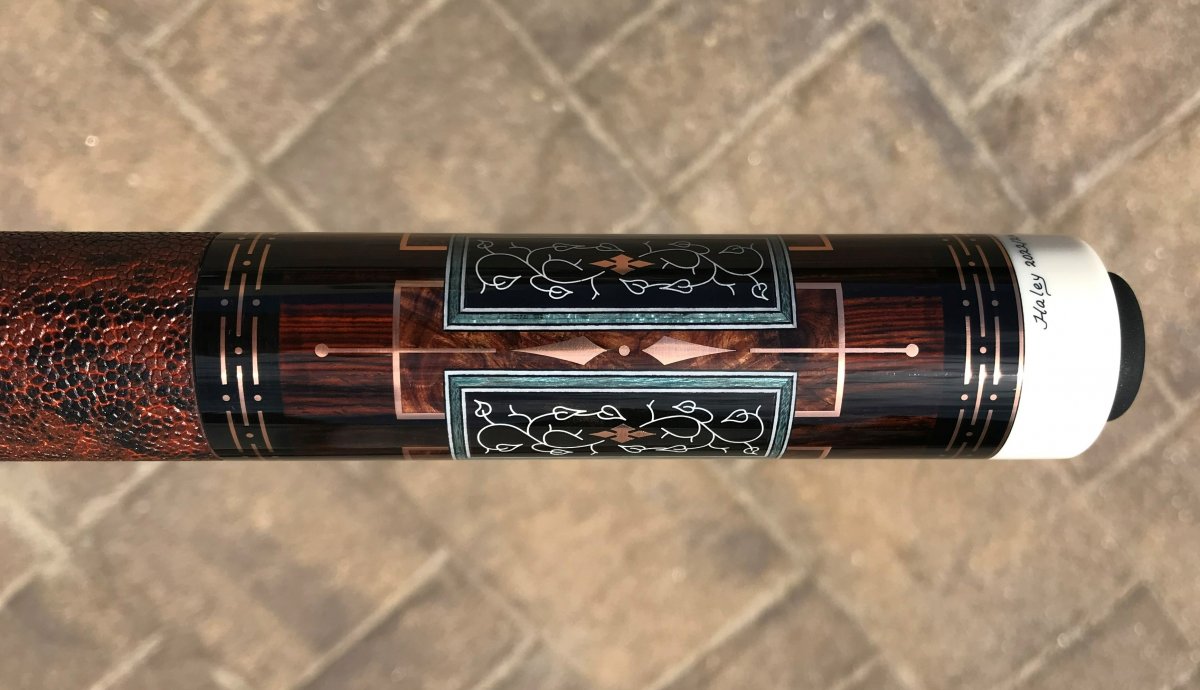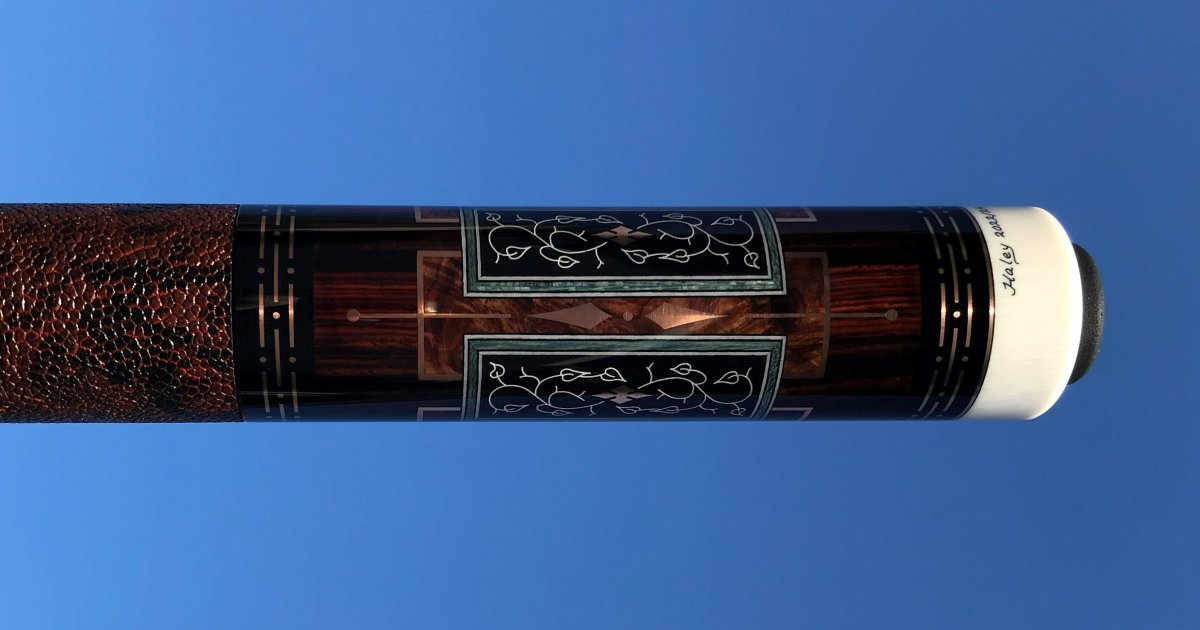 Family Portrait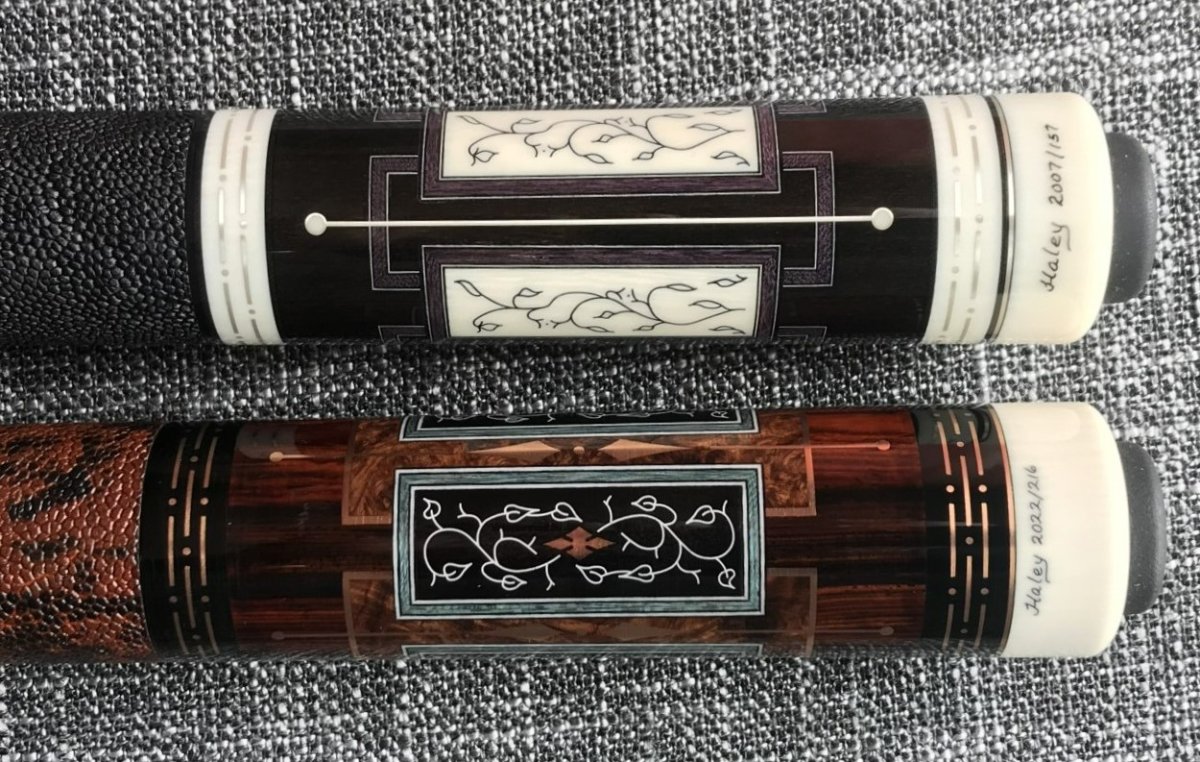 Last edited: