C is for Cookie
Gold Member
Silver Member
New Littman LED Table Light
I've been wanting an LED light for some time and did a bunch of research. I looked at importing a snooker style light, LED light strips, Diamond and Brunswick boxes, etc etc. I ultimately ended up buying a custom
Littman
light and it is so AWESOME!
Mike Littman was able to color match my table and build a great 7 foot LED table light. The table is lit!! [pun intended!].
If you are looking to buy/upgrade to a LED light, and the market doesn't quite have what you're looking for, definitely hit Littman up!
-td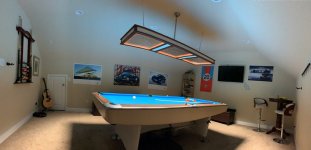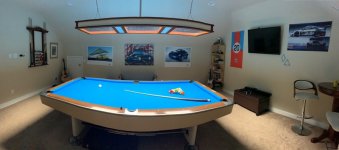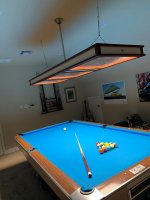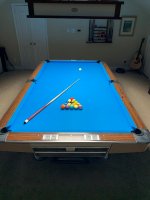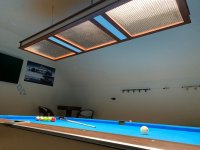 Last edited: