SOLD = = = SOLD = = = SOLD
I decided to make someone really happy and make this one available before SBE.
We all dream of finding a Bushka in a pawn shop, or a Szam at a garage sale right? Well, this is pretty close. A guy walked into the pool hall the other day and asked the owner if he wanted to buy some cues. Well, the owner also happens to be a cue maker, so he's not really into buying cues and he declined. But the man was rather persistant, and reluctantly the owner agreed to at least take a look. The man pulled out a couple of what turned out to be unfinished cue blanks made by Omega DPK!!! The man said that they had belonged to his father, who had recently passed, and they were left to him in his will. He knew exactly what they were but, but he was not a cue collector, nor a cue maker, so he wanted to sell them to someone who could appreciate these treasures that his father had valued so much.
To make this even better, the owner of that pool hall is Rick Geschrey, from Esoteric Cues just outside of Chicago, IL. Esoteric Cues is the home of master cue maker Ray Hernandez, who just happens to be the very last cue maker to work at Omega before they closed the shop for good. Rick, Ray, and myself have been working together for the last several years, making custom cues with the Omega engineering, techniques, and even the same 3/8x14 truncated pin and parabolic shaft taper passed on to Omega from Kersenbrock and Bender in their time with the shop. How ironic that a shop with an Omega connection would end up with these original Omega DPK blanks!
Add to this that Darrin Hill is a very good friend of the Esoteric shop and he offered to finish and wrap them for us in time for SBE, and you have now got yourself an outstanding original collectible Omega DPK cue finished with the highest level of quality. This was such a great story that I wanted to put one in the hands of one lucky collector before SBE so that they could brag to all of their friends. Ebony, ivory, and silver . . . mmmm, yummy!
Mr H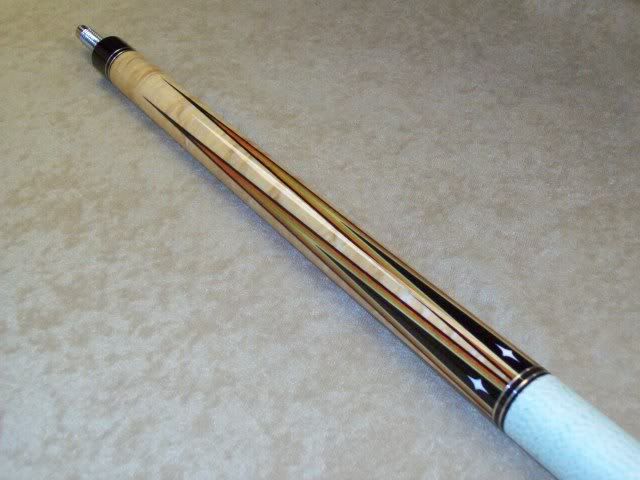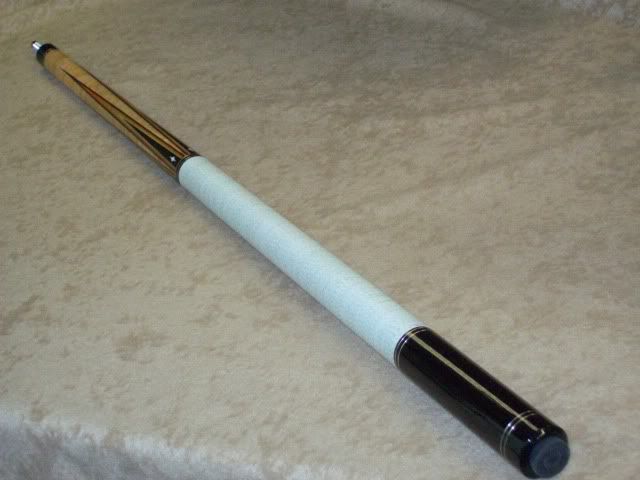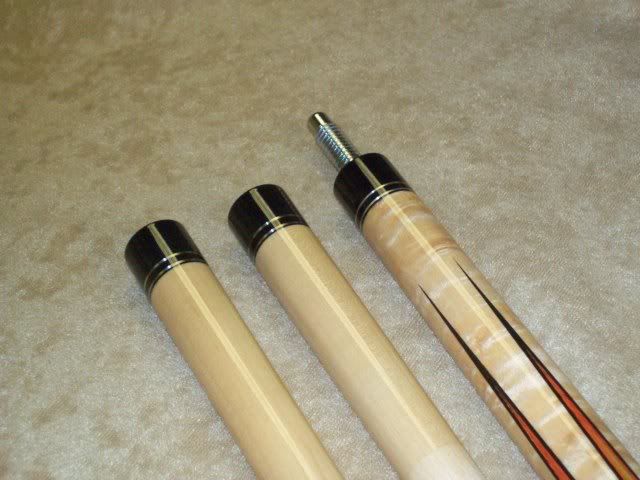 Last edited: