6 pt ebony/bacote into maple, (2) 13 mm shafts. Butt weighs 15.6 and the shafts are 4.0 and 4.1 This is a very nice cue in overall very good condition. The only noticeable mark on the cue is on the butt sleeve (you can see it in the pics) and it is not through the finish.
This cue plays great but that is no surprise, it is a Bluegrass.
If anyone has a Lambros w/ Ultra joint or Bender I would consider trades on those cues as well.
$1550 OBO Shipped in Lower 48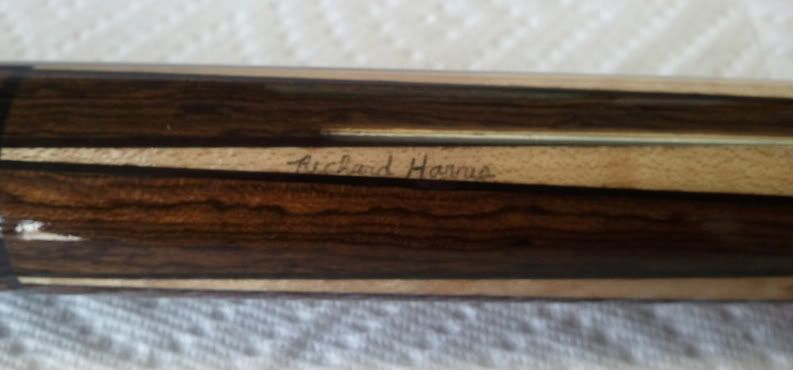 Last edited: