I love my cases.
I have owned every cue case maker's case at one point in time.
It's my man-purse.
There are MANY great cue case makers, and I just wanted to give this one his props.
Steve doesn't make alot of cases, but when he does.......WOW.
Very clean looks.
He uses "figured" leathers with alot of
character
.
Cellulose marks, scars and the natural wear of a cow's hide.
So beautiful, and each one is different.
As SOLID as any other case maker out there.
Here are a few examples of his work that I either own, or have owned.
chris G<-------if you haven't ever had one, you're missing out
(1st pic, Steve's are the two on the
right
)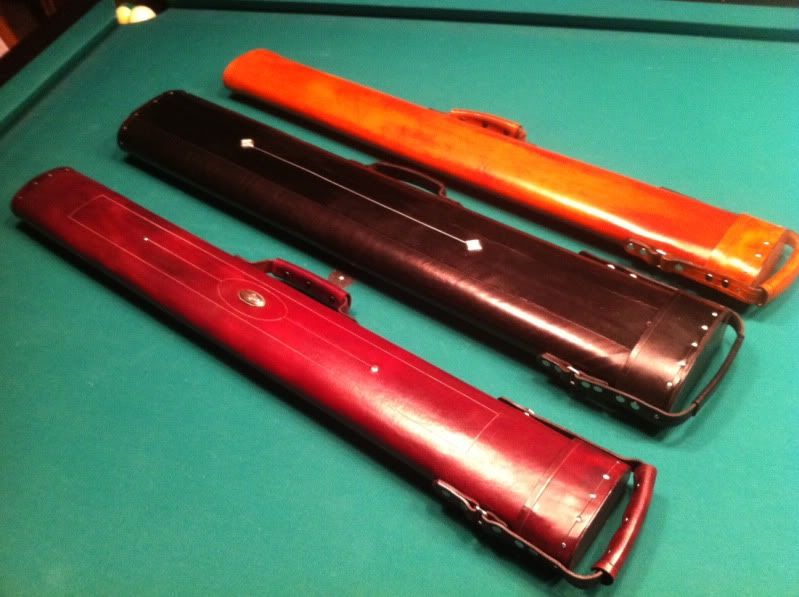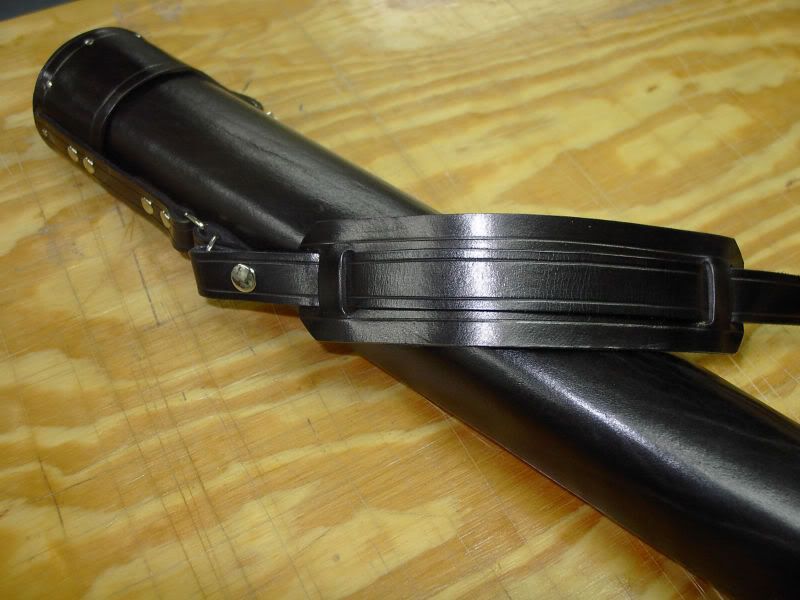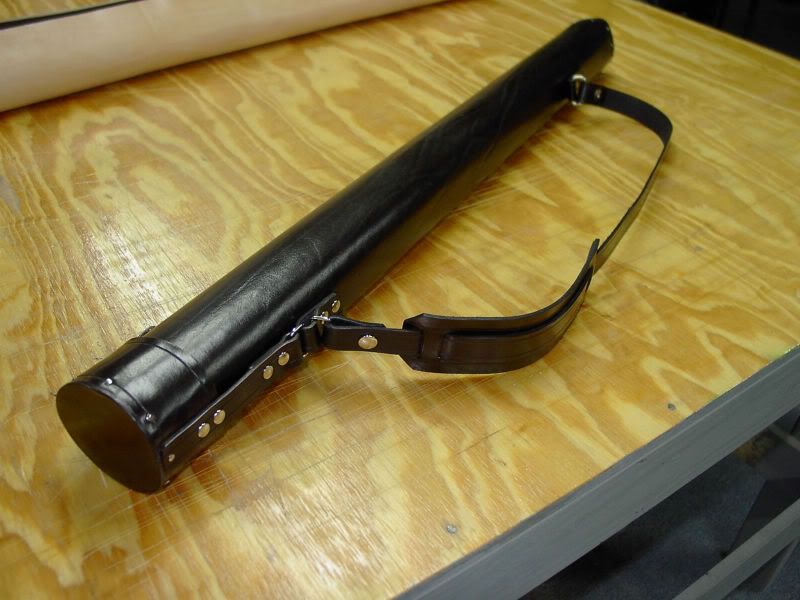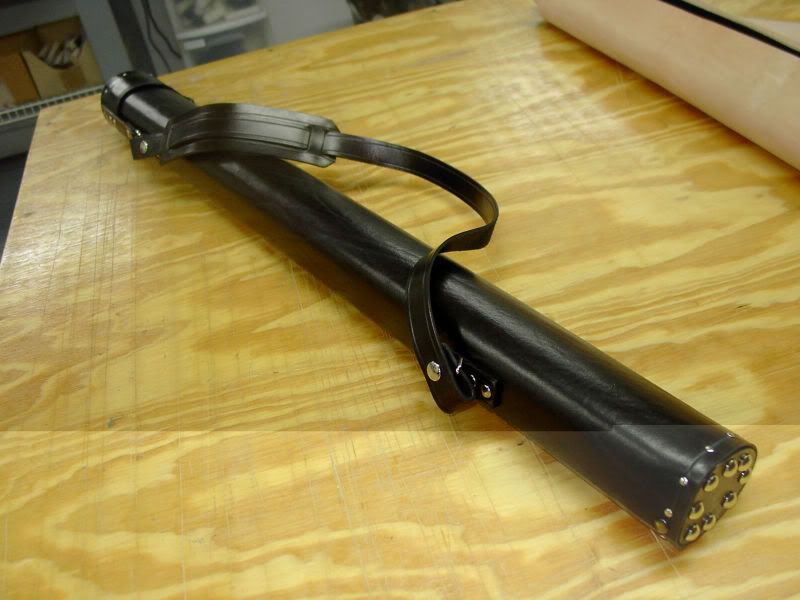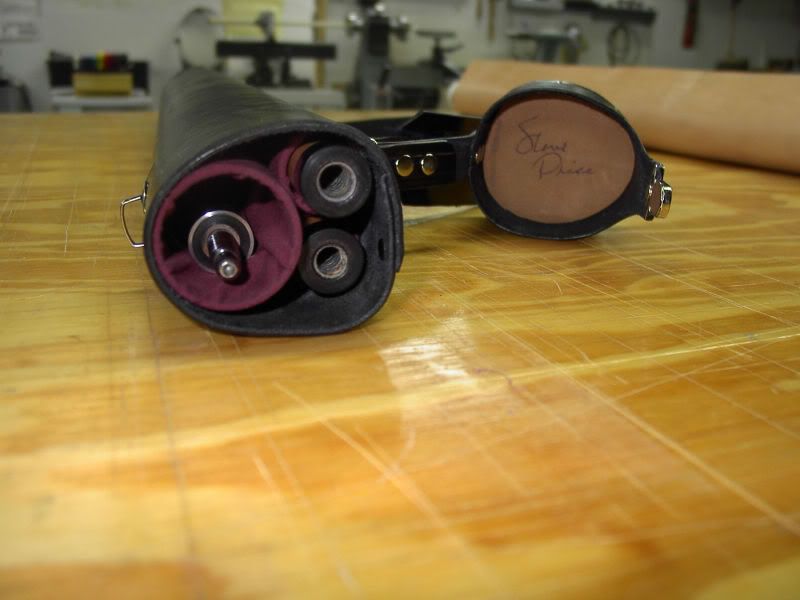 Last edited by a moderator: