AzB Silver Member
Silver Member
Scotch doubles event WCOP starts in 3 weeks in Spain right after new inaugural major Spanish Open with 32 teams (16 seeded and 16 unseeded). Star studded strong field comprising 23 FR800+ about same number as any of pool's major events
The brilliant Wu is back (probably temporarily). Philippines sending relatively weak team of Chua/Aranas. Biado has higher ranking but he is not playing?
Surprised that Melling left out of Team UK even though he is ranked higher than Sanderson. Maybe because of his disastrous outing with Shaw couple of years ago.
Only female player is Predator 10 ball ranking event winner Seo Seoa from South Korea. Defending champion Spain being the host will have 2 teams.
Philippines and China are unseeded so early rounds could see some big matchups.
Teams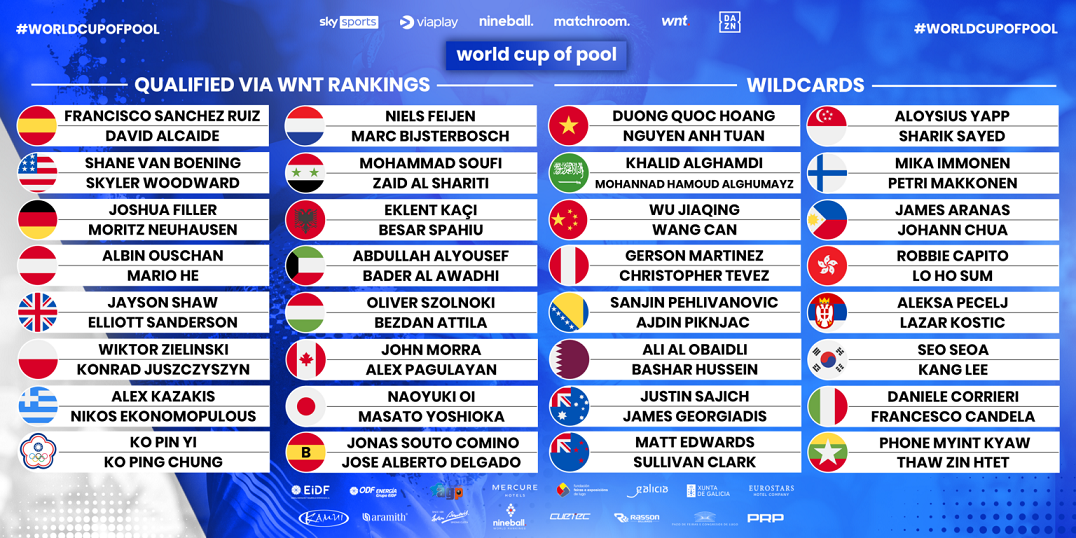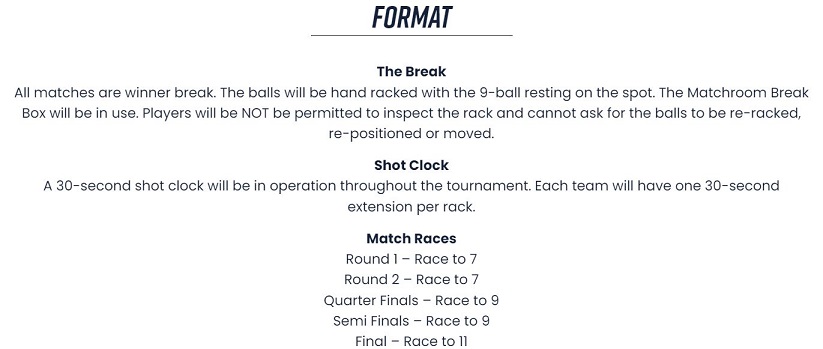 Prizemoney ($250K)