I have a Joss West cue from the early 70's when Bill Stroud started making cues in Colorado. It's been beat up pretty badly as it was used in bars and such for many years before the owner knew what it was worth. I only discovered the value of the cue after borrowing it back in the late 90's. Someone offered me $1200 for it after seeing it being used by someone who barely knew what end to hit the balls with. Luckily I didn't sell it (though the owner said I should have) and recently I became the new owner.
I once contacted Bill to have the cue refinished (as a gift to the owner) to see what it would cost, but the wait list was years long and to a younger me that felt like an eternity to wait. Sadly I never pulled the trigger. So here I sit, with a cue that needs refinished but the knowledge that it may lessen the value of the cue if I ever want to sell it. I figured what better place to get advice than from the people who love pool? So, what are your thoughts?
Here's the damage. This is pretty much the worst of it. Finish is chipping, there's a ding in a panel, & the steel rings have some rust spots.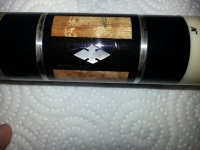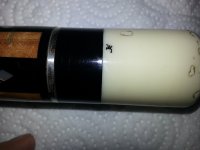 Here you can see the fine details of the points splicing.

It also came with the Fellini case that Bill was selling them with at the time. You can see the age for sure. Great case though.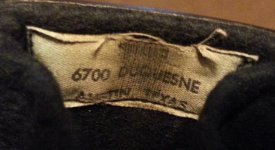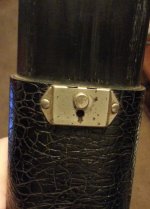 The Irish linen wrap is still in good shape.

Full cue photo.

And I'm posting the photos below for the information I've found from searching online. This cue is #19, the first on the left that you can see the wrap on. $310 for the cue and two shafts at that time, though I have another ad showing $400. At $310 in 1974, an online inflation calculator shows it would be $1907.56 in 2023. Not sure what the case cost was back then.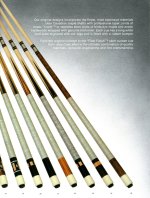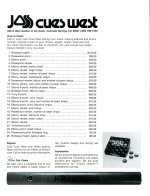 I hope you all enjoyed the photos. Let me know what you think, and if any of you think it should be refinished I'd love to hear suggestions on who would be the best to do it. Thanks!