♥ Hippie Hustler ♥
Silver Member
I recently decided to purchase a E-Grip cue holder after a cue of mine was knocked out of my old cue holder and sustained some dings in the butt, as a result. Due to the $75 price point, I felt it deserved an honest review.
The E-Grip is machined of, what I believe to be, aircraft grade aluminum, and has an attractive finish that will not show fingerprints readily. There is a thin rubber strip that runs the entire edge of the holder, to prevent dings. I knocked my cues around inside the holder, and sustained no dings whatsoever, so the product does work as intended.
It is designed to adjust to any table thickness up to 3.5"...which is handy when encountering various different tables' thicknesses at local taverns. The holder is secured to the table by turning a hook bolt...the hook being intended to be used to hang your case/purse/jacket...etc, off of. The hook managed the weight of my JB Cases Tough Love 2x5/3x4 leather case (which is admittedly heavy) quite well. However, in order to be able to hang the case off the hook, it requires that the cues be leaned at a greater angle, which puts the butts further into the path of foot traffic.
It should be noted, that one of the selling points is that it breaks down into two pieces, so that it can be carried in the pocket of most cue cases. My experience was that even broken down, it just barely fit into the pocket of my case, and required that I remove even the jump cue sleeve from the jump cue pocket. Talk about a tight fit! A reduction in size of even just .25" might make the difference between being pocket-friendly and not.
As previously stated....the E-Grip does do what is advertised, however...there are a few things I feel should be pointed out:
The first noticeable thing for me was that the rubber strip did not seem to be glued/adhered evenly throughout. At one point, there is an obvious 'glob' of glue between the rubber strip and the aluminum.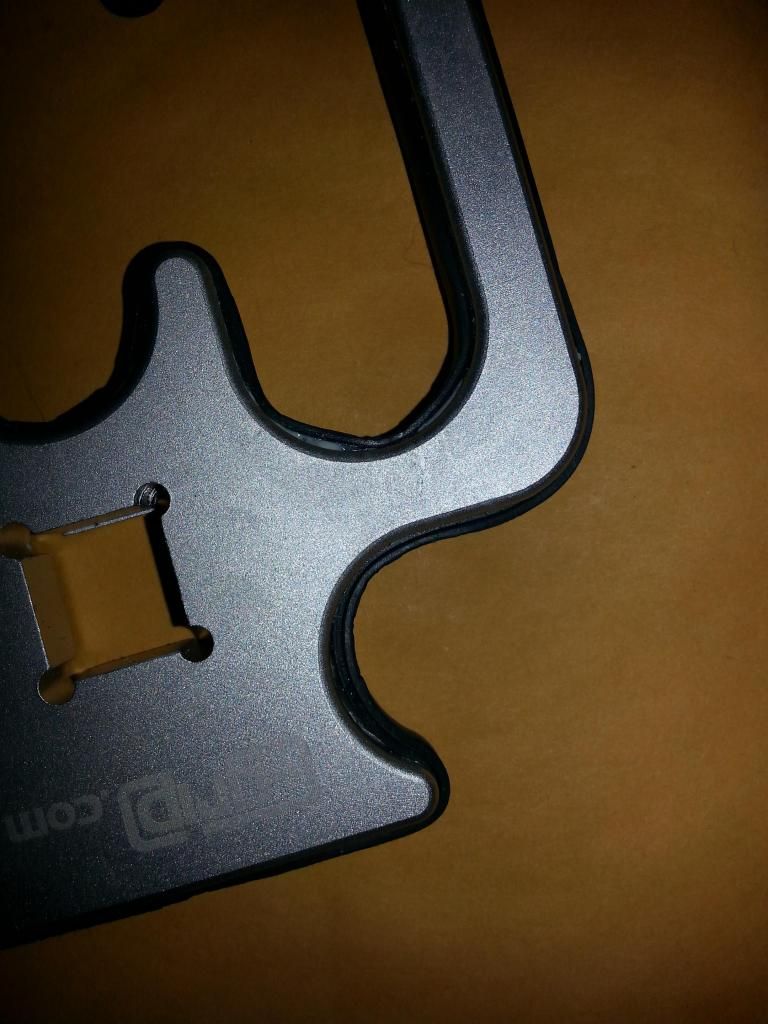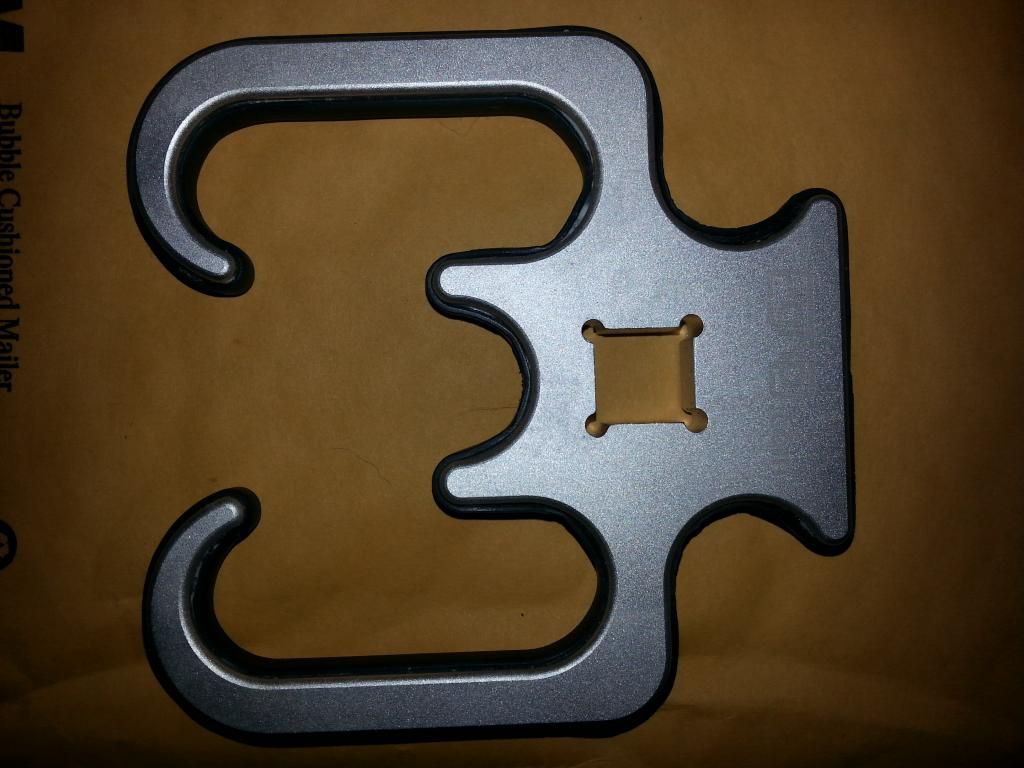 Another point of concern I have...and it may or may not be unfounded, is that the little 'lip' that vertical table adjustment point fits over, is awfully thin. I worry that this will eventually wear away during repeated use, thus rendering the holder all but useless.
As to the adhesion issue with the rubber strip...I have a plethora of adhesives available to me where I work, and I can probably get it evenly secured. Not much can be done if the other becomes an issue.
While I am impressed with how well the product works...at the price point it is being offered at...I expect darn near perfection when it comes to fitment of the components. One would not expect anything less from a higher-end cue...and one should not expect less from a higher-end cue holder.
Lisa