Esoteric Cues is pleased to offer
this stunning ebony, ivory and silver Omega for sale
.
If you recall from one previous sale, we have recently acquired a small number of original, unfinished, Omega cues, and we're making just a few available as finished cues.
Esoteric Cues, just outside of Chicago, is the home of master cue maker Ray Hernandez, who was the very last cue maker to work at Omega before they closed the shop for good. For the last several years, Esoteric has been making custom cues with the Omega engineering, techniques, and even the same 3/8x14 truncated pin and parabolic shaft taper passed on to Omega from Kersenbrock and Bender in their time with the shop.
This cue is an original Omega blank that was made 15-20 years ago and was stashed away in someone's closet for all that time. This is one of our BEST, and it has never been chalked or hit.
Original Omega DPK ebony butt
5 classic ebony points with two maple veneers each
30 stitch silver ring work in all positions
Ivory inlays in each point
2 parabolic tapered shafts with inserts and non-ivory ferrules
19.4 oz
This cue is currently being auctioned. See the link at the top of the post, and thanks for looking.
Mr H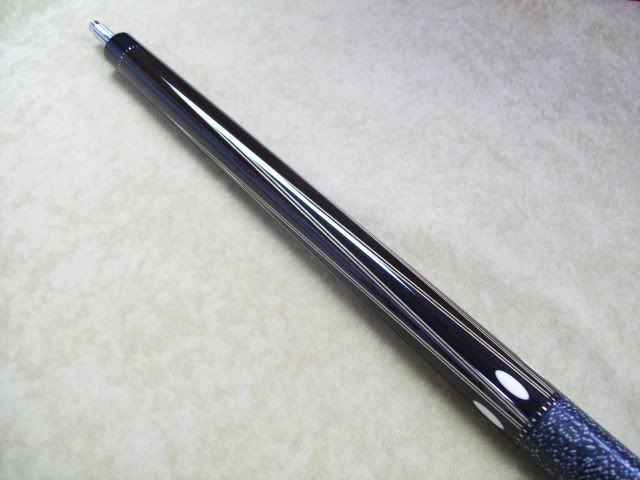 Last edited: