Hi,
Is it possible for a cue butt to be a full splice when there are rings above and below the wrap?
Update:
It is possible that the rings are added after the full splice is built from the replies.
Can the notch or notches be covered under the thick clear finish? I cannot find them.
Are there other things to look for? I can't remove the wrap so that is out.
With ring (pic 1)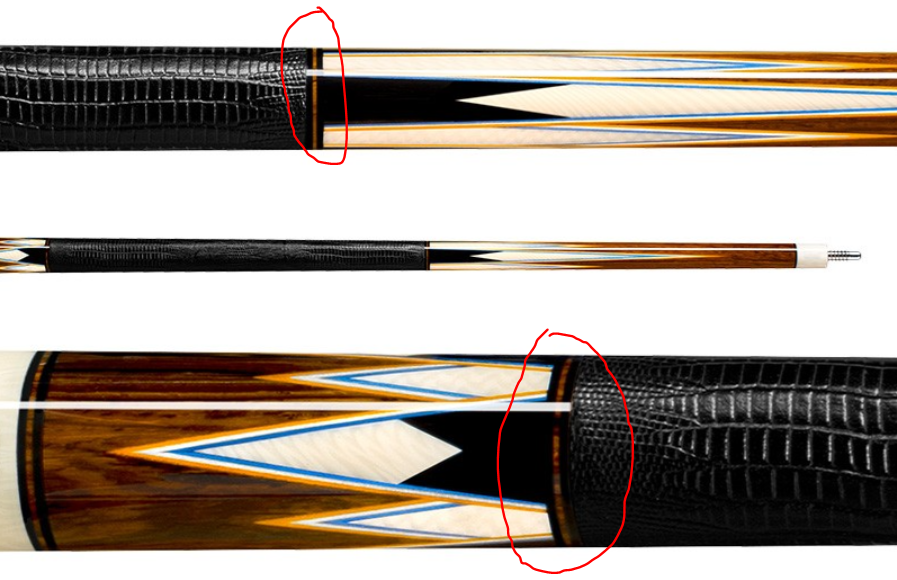 With black ring (pic 2)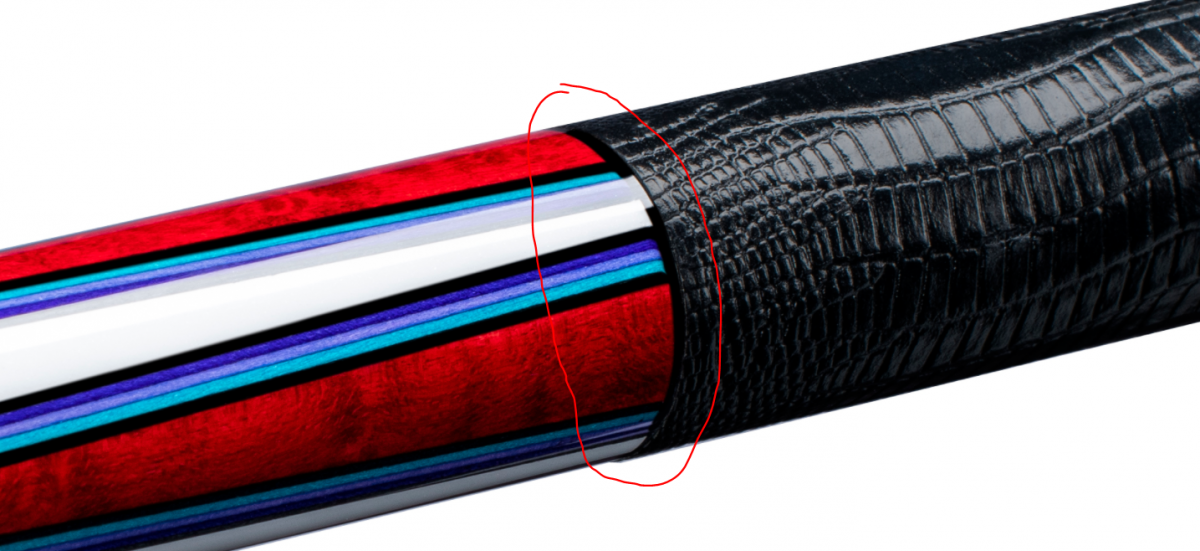 Without ring (pic 3)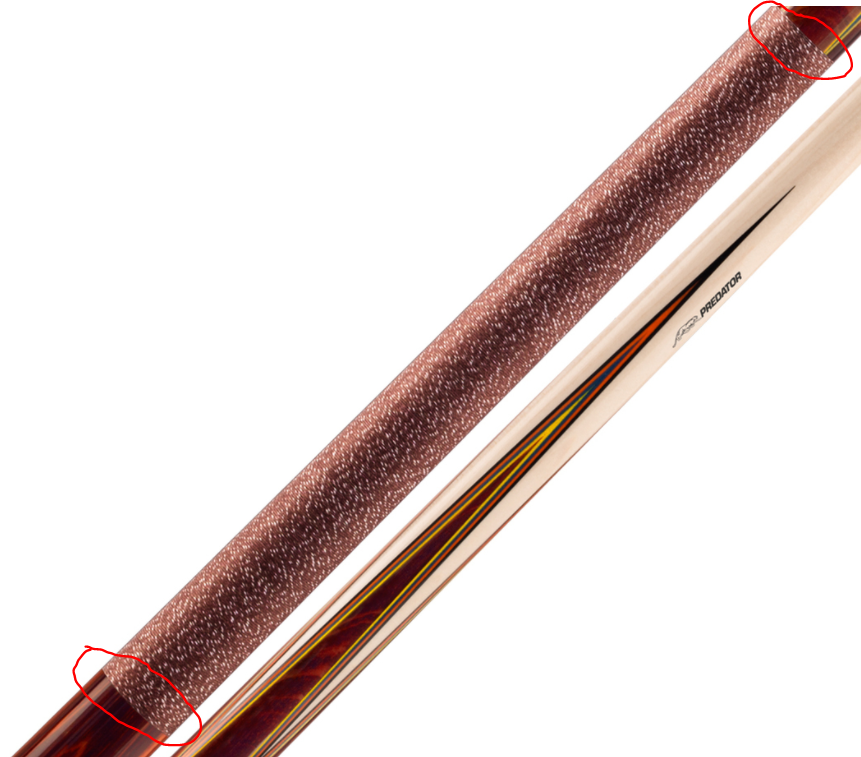 Without ring (pic 4)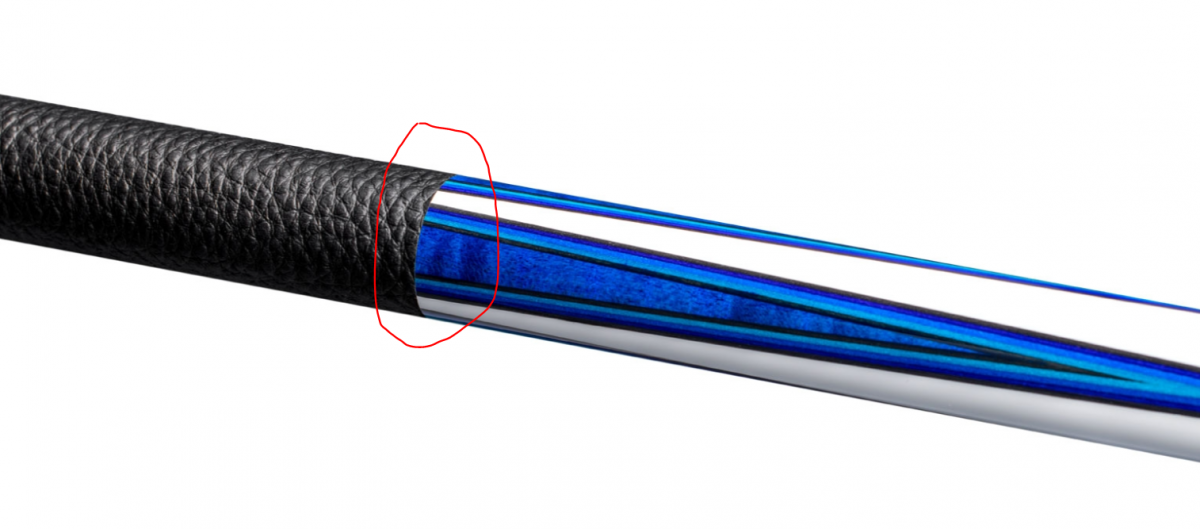 Say a sneaky pete butt is a full splice construction, is it possible to insert rings above and below the handle portion and still keep the full splice construction? It would help if someone had a pic or video to show how this can be done. (tried searching for youtube videos on rings with full splice but no luck)
Thanks for looking at this!
Last edited: