~{BULL DURHAM CUES}~
Silver Member
This is a great opportunity for someone who is considering building a CNC machine.
This machine was going to be desinged to have the cue move and the cutter to simply engage and disengage (go up and down).
Tables/mounting plates are all made from 3/4" 600 series aluminum. The good stuff. It's very heavy duty and perfect for the application.
The linear rails and super pillow block bearings are made by Thomson. They're some of the best money can buy.
In total, there's approximately $3000 in materials here. Everything was bought straight from the manufacturer.
There is some additional 3/4" aluminum and 2"X2" aluminum of the same grade that comes along with what is pictured.
The black cabinet it's sitting on is included.
total weight is approximately 100lbs.
I'd like to trade this all for a small repair lathe or a nice cue/cues or simply sell it outright. I'm thinking somewhere in the $1500 range.
Please don't hesitate to ask questions. Let's make a deal and don't be shy with your offers. Just be reasonable. Then again, you might be surprised at my definition of reasonable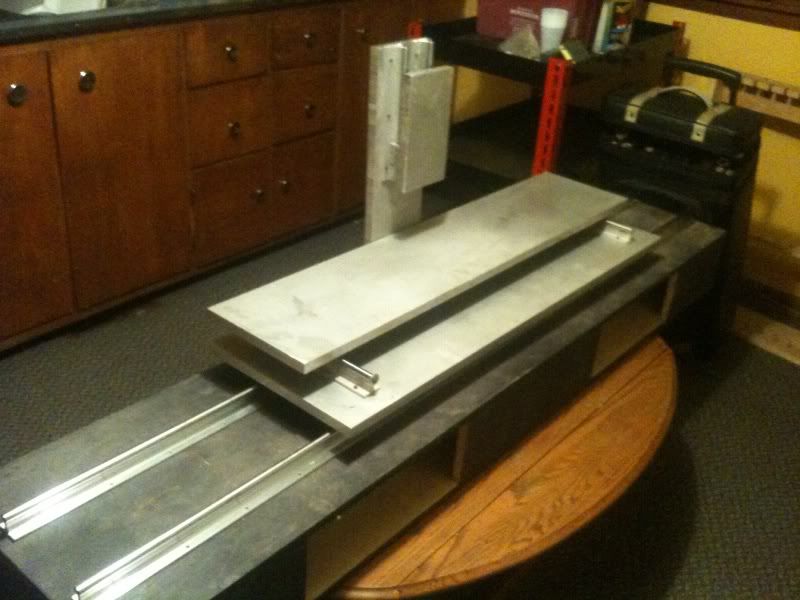 Last edited: