https://www.playpoolbetter.com
Gold Member
Silver Member
It's been said here and on a few of my youtube videos that the Poolology system involves "complicated math" or "too much math". But that's simply not true, and I want to show it with an example...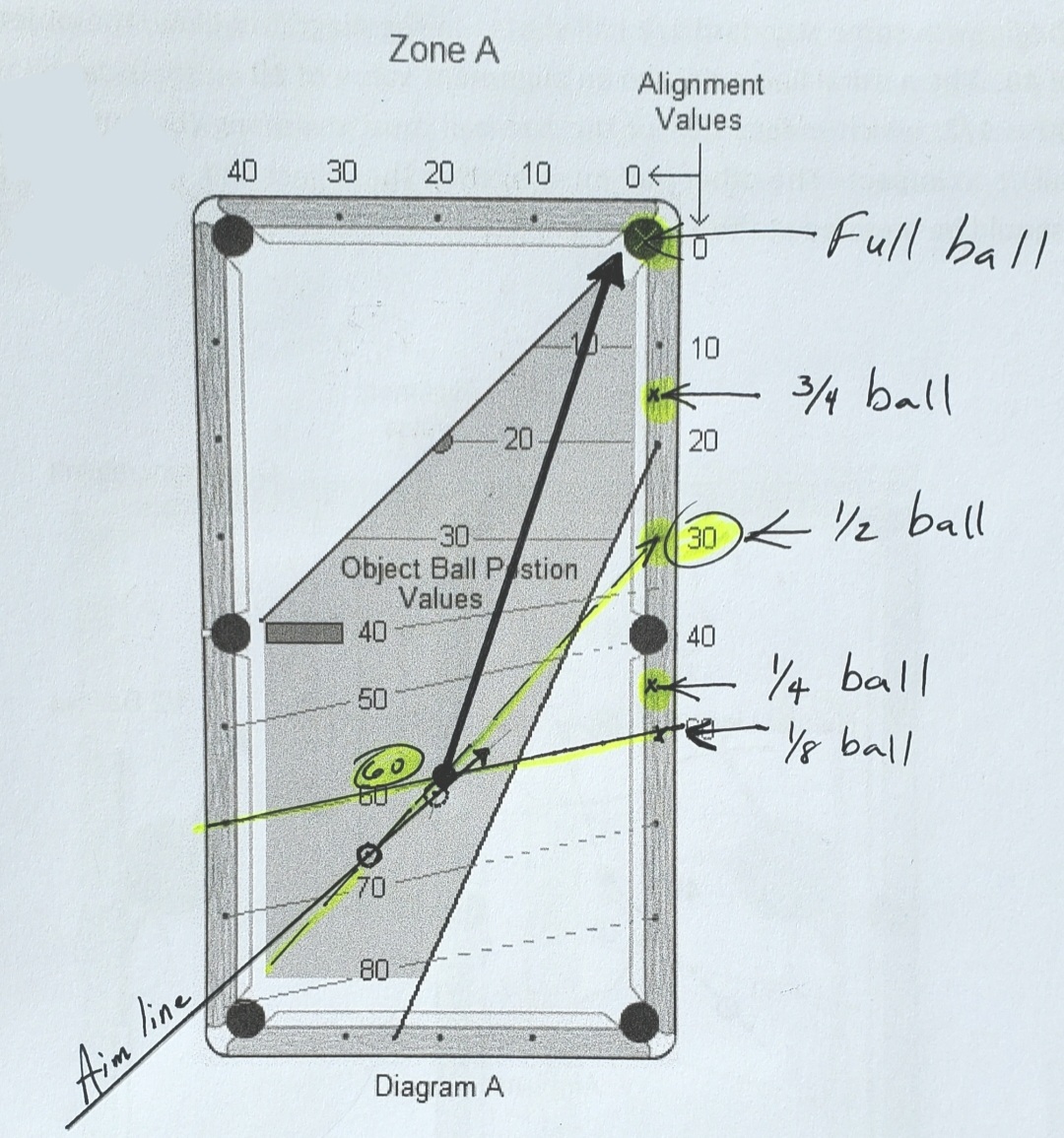 This is a halfball shot. The ob is positioned on 60. Think of it as sitting on the 60-yard line of a football field. Now, looking straight through the centerline of the balls (cb center through ob center), we see that a full hit would send the ob to the 3rd diamond on the side rail. That diamond has a value of 30.
Ok...here comes the "complicated" math....
30 is half of 60, so it's a halfball shot.
How many brain cells did that fry?
Notice that I marked the rail spots that correspond to the basic quarters. This means if the centerline of the balls leads to 15, it would be a 3/4 ball shot. Or if it leads to 45 it would be a 1/4 ball shot. The system works because of math, but it's implementation is more visual than mathematical.
This is not a sales pitch or advertising ploy. It's just an example to show how the Poolology system works and how it can be used in practice.
Feel free to set up your own shots using the diagram numbers. The system is useful for shots that are about 60° or thicker.
A great way to practice your stroke, and also to help develop a good eye for probably the most common shot angle, is to set up and shoot halfball aim shots like this. If your body is aligned properly and you stroke the cue accurately, you won't miss the shots. The added benefit is that you'll be developing a good eye for determining whether or not any particular shot looks thicker or thinner than a 1/2 ball hit.