Owner of Gate City Billia
Silver Member
I am interested in selling both the room and the building.
The room is 8,000 square feet with 17 table, 8 dartboards, a ping pong table, a lounge area and a private room with two of the tables the darts and ping pong.
We currently have 85 APA teams, 13 USAPL teams and 4 dart teams.
The building is 11,800 square feet with two bays not occupied by the pool room, both rented. One is a fully equipped Pizza Restaurant all of the equipment is owned by me.
Not interested in getting into discussions on this post. Please email at
don@gatecitybilliards.com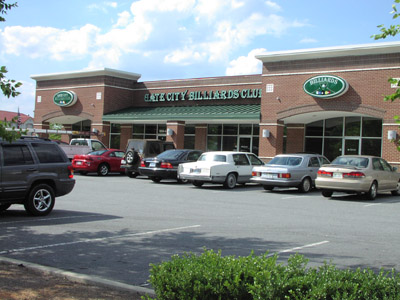 Below is a link to the website and below that a link to a virtual tour.
Gate City Billiards Club
Virtual Tour